Fort Worth Insurance Claims Lawyer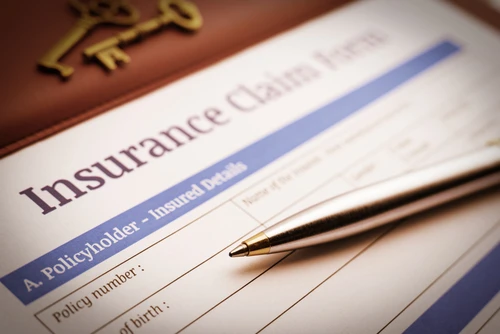 All drivers in Fort Worth are required to carry a minimum amount of insurance. This coverage is meant to cover damages if an accident occurs. Unfortunately, dealing with an insurance company after a car accident is rarely pleasant, and you can get taken advantage of if you aren't careful. That's why it's so important to speak with a Fort Worth insurance claims lawyer.
Insurance law in Texas can be really complicated, and no driver should be expected to understand everything after an accident. However, our car accident lawyers at our firm know how easy it can be to lose out on the compensation you deserve after another person causes your accident. We have the experience to handle the legal side of things for you.
Call us today and we'll discuss the details of your case during a FREE consultation. We can look at the details of your accident, the insurance policies involved, and determine your legal options. We handle claims involving insurance companies like:
AAA
AARP
AIG
Allstate
Esurance
Farmers Bureau
Geico
Liberty Mutual
Nationwide
Progressive
And many more
Our lawyers can help you know how to deal with the insurer as we help you seek the compensation you deserve. Call (469) 998-4069 or contact us online to get started with your FREE consultation today.
The Insurance Company Is Not On Your Side After an Accident
Insurance companies should have your best interest in mind. After all, they provide coverage that should compensate for your damages after getting into an accident. However, even if an insurance adjuster is very friendly when you speak with them, remember that they are ultimately not on your side.
The insurance agent's main job is to pay as little as they can on each injury claim. Insurance companies make money from premiums, not from paying on claims—and they care most about their bottom line.
After getting into an accident and making a claim for financial recovery, it's important to be on guard from the beginning. Be careful what you say to anyone from the insurance company, do not accept the first offer, and do not agree to give a recorded statement if you haven't yet spoken to an experienced attorney.
How a Fort Worth Insurance Claims Lawyer Helps
An insurance claims lawyer is well-versed in local insurance laws. They will also be familiar with common tactics insurance companies use to get certain information from you and work to reduce how much they have to pay.
Not only can a lawyer advise you on what to do—and not do—when interacting with the insurance agent, but they can also handle all communication with them. Plus, most insurance claims lawyers, like those at our Dallas car accident law firm, do not charge a fee unless they win you money.
To schedule a FREE, no-risk consultation with one of our trusted attorneys, and learn more about how we can help you, call us at (469) 998-4069 or contact us online.
Evidence That Can Help Your Fort Worth Insurance Injury Claim
Besides contacting a lawyer, here are some other things you can do to begin building your case and protecting your rights after a car accident.
Check on Those Involved
Right after the accident happens, check yourself and anyone else in your vehicle for injuries. The same goes for others involved in the accident if you can check on them safely. If anyone needs emergency medical attention, don't hesitate to 911 for an ambulance.
It's also important that, if you can, you make sure your vehicle is away from oncoming traffic as you handle things at the scene.
Call the Police
According to Texas Transportation Code section 550.026, any driver involved in an accident with injuries, death, or serious damage to a vehicle should immediately contact the local police department or sheriff's office to report the accident.
Officers will respond to the scene and create an accident report on what happened. This is important initial evidence to show that the accident occurred.
Gather Evidence at the Scene
After the police have been called, look for ways to document the accident. You can:
Exchange names, insurance information, and driver's license numbers with the other driver(s) involved in the accident
Take pictures of the accident scene
Record the names and contact information for any eyewitnesses
Take note of anything else about the scene that may be helpful in your case, such as traffic surveillance cameras
When you contact your insurance claims lawyer, they can use information you gathered at the scene to begin building your case and compiling further evidence for your insurance claim. This information can also make it easier to deal with the insurance company agent.
See a Doctor As Soon As Possible
If you wait too long to get your injuries treated, the insurance company may try to say that you were not hurt as badly as you say or that your treatment wasn't directly related to the accident.
Even if you don't feel you were hurt too badly in the accident, you should still see a doctor to get checked out. It will create a record of you getting treatment and also let you know if your injuries were more serious than you thought, which is common.
Uninsured Motorist Coverage After an Accident in Fort Worth
In Texas, the at-fault driver is liable for the costs of an accident they caused. That means their insurance company is ultimately responsible for the damages. To seek compensation for an accident where you were injured, you will typically file a claim with the at-fault driver's insurer.
Frustratingly, not all drivers follow the legal requirements for insurance. You might get injured in an accident caused by an uninsured or underinsured driver. Thankfully, you probably have uninsured/underinsured motorist coverage through your own auto insurance company that can help.
Uninsured Motorist and PIP Coverage
Uninsured/underinsured motorist coverage pays for damages if the at-fault driver either doesn't have insurance or lacks enough insurance coverage to pay for your medical costs and property damage. This coverage also applies if you are injured in a hit-and-run car accident.
Insurance companies in Texas are also required to offer personal injury protection (PIP) coverage. This is meant to cover the medical costs and lost wages for you and the passengers in your vehicle. Insurance companies must offer you uninsured motorist coverage and PIP coverage unless you opt out of it in writing.
To receive either type of coverage, you will need to file a claim with your own insurance company. Unfortunately, this is rarely much easier than dealing with another driver's coverage. Your insurer may still look for ways to reduce what they have to pay, which is another area where a good insurance claim lawyer is invaluable to you.
Talk to a Fort Worth Insurance Claims Lawyer Today at No Charge to You
Don't get stuck handling the insurance claims process alone after your accident. Our car accident lawyers are here to help. We do not charge a fee unless we win your case, and the consultation is 100% free, no strings attached.
Call us today at (469) 998-4069 or contact us online to get started with your FREE consultation.
Frequently Asked Questions