Fort Worth Uber & Lyft Rideshare Accident Lawyer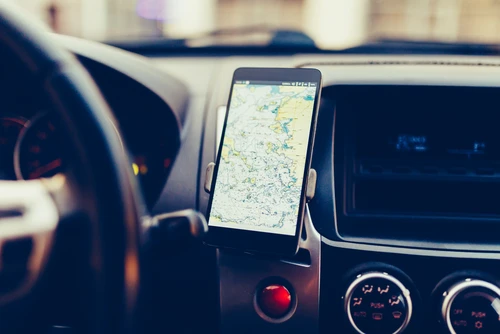 Many Fort Worth residents are exploring new ways to get around the city. Some travelers are saving money by riding on public transportation. Others are getting around town with ridesharing services like Uber and Lyft.
Ridesharing companies can provide cheap and convenient transportation. Unfortunately, Uber and Lyft drivers can also be involved in serious accidents. You may be able to get compensation if you are injured in a wreck by contacting a Fort Worth Uber and Lyft rideshare accident lawyer.
Causes of Fort Worth Ridesharing Accidents
Safe driving can be difficult at the best of times. Ridesharing drivers often face additional challenges because they:
Drive in Unfamiliar Areas
Are Distracted by Customers
Do Not Have Adequate Training
Are Distracted by Electronic Devices
Uber and Lyft drivers may also exceed the speed limit and break other traffic laws in an attempt to reach their destination more quickly, so they can please their passenger and get on to the next ride. All of these issues can lead to accidents, including:
Head-On Accidents
T-Bone Accidents
A car accident lawyer in Fort Worth can provide you with the legal assistance you need if you were injured in an accident involving an Uber or Lyft driver.
Injuries Caused by Ridesharing Accidents in Fort Worth
All motor vehicle accidents can lead to injuries. Ridesharing accidents may sometimes be incredibly serious if passengers are not wearing seatbelts at the time of the collision. Common examples of injuries caused by Uber and Lyft accidents can include:
Trauma to the Head, Neck, and Spine
Broken Bones and Facial Trauma
Internal Injuries and Bleeding
Burn Injuries and Lacerations
You may be able to get compensation for your medical care after a ridesharing accident. It is important that you seek medical treatment right away, so all of your care is properly reported. This can increase the odds that you will get full damages.
Getting Compensation after a Fort Worth Ridesharing Accident
Many Uber and Lyft passengers who are involved in an accident are unsure how to get compensation for their injuries. Ridesharing companies prefer to treat their drivers as independent contractors, instead of employees. However, the companies may still be held responsible if a driver is involved in an accident.
The state of Texas requires ridesharing companies to carry high insurance policies for their drivers if a driver is using the app. This insurance must meet the following standards:
Ridesharing Drivers Using an App but Without a Passenger
$50,000 Per Person Injured in a Wreck
$100,000 Per Accident for Multiple Injuries
$25,000 Per Accident in Property Damage
Drivers who have a passenger are covered under a $1 million insurance policy. However, insurance companies may fight against awarding you fair compensation. A professional Uber & Lyft rideshare accident lawyer can stand up for you, increasing the odds that you will get damages.
Types of Compensation for Ridesharing Accidents in Fort Worth
Individuals who are injured in ridesharing accidents may be able to get compensation for their medical care. Depending on your situation, you may be entitled to damages for:
Emergency Medical Treatment
Medical Procedures and Surgeries
Medications and Prescriptions
Physical Therapy and Long-Term Treatments
You may also be able to get compensation for your lost wages at work. In some cases, you may receive damages for any pain and suffering you experienced, as well as mental anguish.
We know that sometimes Uber and Lyft accidents may be severe enough to lead to a wrongful death. You have legal options if you lost a family member in a ridesharing accident. A wrongful death lawyer in Fort Worth may be able to get you compensation for funeral and burial costs.
Our team will work aggressively to secure you the compensation you need after an Uber or Lyft accident. We will investigate the circumstances around your accident and negotiate with insurance companies to bring you a fair settlement.
We can even take your case to court, if the insurance company refuses to treat you fairly. We will not accept payment for legal fees while working on your case until we help you collect the compensation you deserve.
Contact a Fort Worth Uber & Lyft Rideshare Accident Lawyer
You do not have to try to get compensation after a ridesharing accident on your own. Get professional advice by reaching out to our Fort Worth Uber & Lyft rideshare accident lawyers now. You can contact us today to get a FREE case evaluation.
Find out how we can help you get compensation by completing our online contact form or, calling
Frequently Asked Questions