Is Uninsured Motorist Coverage Necessary?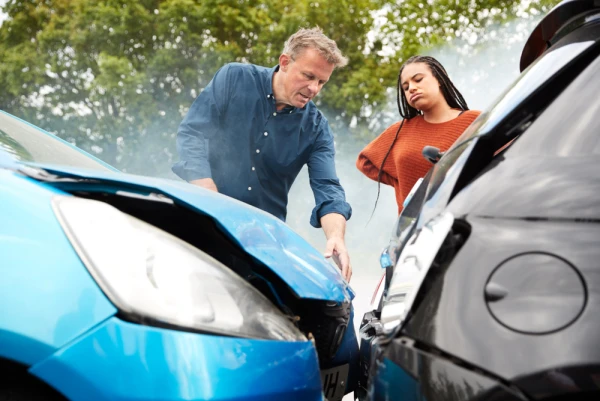 Uninsured motorist (UM) coverage protects you if a driver without insurance hits you. If you've wondered whether this UM insurance is necessary for your area, read more below.
Do You Need Uninsured Motorist Coverage?
If a driver without insurance hits you, UM coverage pays for your costs. The coverage also applies in a hit-and-run accident.
UM insurance is not required everywhere. However, it's a good idea to buy it.
There are two types of UM coverage:
Uninsured motorist bodily injury (UMBI) coverage. UMBI pays for medical costs and pain and suffering.
Uninsured motorist property damage (UMPD) coverage. UMPD pays for vehicle repairs.
Eighteen of the U.S. states and the District of Columbia required UM coverage. In all other states, the coverage is optional. Drivers in New Hampshire and Virginia do not have to have auto insurance. But if drivers in these states do buy insurance, it must include UMBI insurance.
Some states require only UMBI coverage, while others require only UMPD. Check with your state laws to know for sure.
In Texas, UM coverage is optional. But insurance companies must offer it. If you do not want UM insurance, you must tell the insurer in writing (Texas Insurance Code Section 1952.101).
Underinsured Motorist Insurance
Most states also require underinsured motorist (UIM) coverage. This insurance helps if the at-fault driver is underinsured.
For example, the driver's policy might not cover all of your medical costs. Your UIM coverage can help pay for your additional damages.
How Uninsured Motorist Coverage Works
Even if your state does not require UM and UIM coverage, it's smart to buy it. Facts and statistics on uninsured motorists show that one in eight drivers is uninsured. If you crash with one of these drivers, you'll benefit from UM coverage.
Uninsured motorist insurance covers costs like:
Medical expenses.
Lost wages.
Vehicle damage.
Pain and suffering.
If you live in an at-fault state, the at-fault driver pays your costs. But if the other driver doesn't have insurance, they can't pay. You might get stuck paying your bills. If the other driver is underinsured and you have serious damages, you might still have to pay.
If you try to sue the uninsured driver, they probably won't have many assets to draw on. UM coverage helps cover your expenses. You won't have to worry about pursuing money from the at-fault driver.
The Cost of Uninsured Motorist Insurance
Adding UM coverage to your policy usually doesn't cost much. Your primary coverage is liability insurance. UM coverage is a lower-cost add-on. It's generally less than half the cost of liability coverage.
Liability insurance covers the other driver's damages if you are at fault. But UM and UIM coverage protects you if another driver has no insurance.
Most drivers buy UM coverage equal to the same amounts as their liability coverage. The more liability insurance you buy, the higher your UM coverage prices might be. Check with insurance companies in your area to know the exact costs.
Options Similar to Uninsured Motorist Coverage
Besides UM coverage, there are other related insurance types:
Collision coverage pays for damage to your car after an accident.
Personal injury protection (PIP) pays you and your passengers' medical costs.
Comprehensive coverage pays for your car damage after an accident where you weren't driving.
Medical payments (Med-Pay) coverage pays you and your passengers' medical bills.
Not all states or policies offer all types. Check with your state's insurance laws to know for sure.
PIP Versus UM Coverage
Texas drivers must carry PIP coverage. In other states, it's optional. PIP coverage is similar to UM coverage.
PIP pays for your medical bills after an accident. It does not matter who caused the crash. Although PIP covers you after an uninsured accident, the limits are typically low. UM coverage limits are higher, and they can pay for the costs PIP won't cover.
Both PIP and UM can also cover lost wages after an uninsured accident. PIP lost wages limits are still lower, so UM can help fill in the gaps.
Collision Versus UM Coverage
Collision coverage pays for your car damage, no matter who was at fault. UMPD coverage pays if an uninsured driver was at fault.
If you already have collision coverage, you might not need UMPD. UMPD coverage is more likely to cover your costs after any accident.
Medical Payments Versus UM Coverage
Not all states have Med-Pay coverage. In Texas, it's available but not required. Med-Pay covers your medical bills no matter who was at fault. However, PIP and UM coverage are usually better options.
Your health insurance is entitled to reimbursement with Med-Pay insurance. If you win a settlement, you would have to repay the Med-Pay benefits from what you receive — this is not the case with PIP and UMBI coverage.
Disability Versus UM Coverage
If you cannot work because of your accident injuries, you might be eligible for disability benefits. However, you'll have to wait to receive these benefits.
UM coverage can help by paying your damages while you wait for disability benefits. Like disability, UM coverage helps pay for lost wages.
Health Insurance Versus UM Insurance
Your health insurance should cover your medical bills after an accident. If the at-fault driver's insurer covers your costs, your health insurance might require reimbursement. But if the other driver has no coverage, you might worry about out-of-pocket expenses.
UM coverage will help pay your medical costs even if the other driver can't. You can expect payment up to your policy limits.
If your state requires uninsured motorist coverage, you must buy it. If your state does not require UM, it's still a good idea. Otherwise, you might get stuck paying for accident damages you didn't cause.
Talk to an Uninsured Accident Lawyer for Free Today
If an uninsured driver crashed into you, a lawyer can help. We can connect you with the best lawyer for your needs for FREE. Plus, there is no fee unless we win you money.
To schedule your FREE consultation, call (469) 998-4069 or contact us online today.
Frequently Asked Questions