What Happens If You Get Injured In a Car Accident With a Lyft or Uber Driver?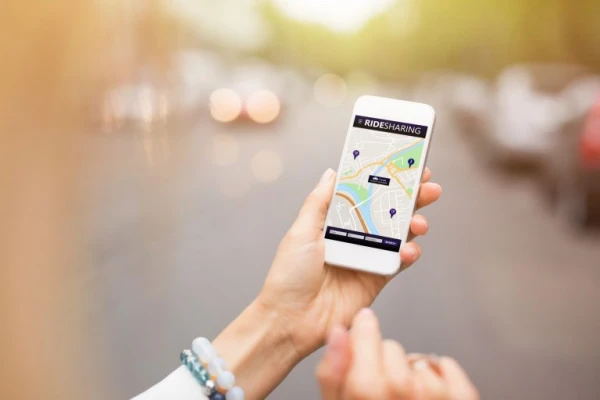 Companies like Uber and Lyft provide ride-sharing services in California. Just like other drivers, they can sometimes be involved in car accidents. If you are injured while using Lyft or Uber services, or your vehicle is hit by a Lyft or Uber driver, you need to act quickly.
Your first step after being injured in a car accident should be to call for emergency services. You need to get treatment for your injuries, and a formal police record of the car accident can help you later if you end up fighting an insurance company for reimbursement for injuries or damage to your vehicle.
You will also need to get the following information from the Uber or Lyft driver and any other drivers involved in the accident:
Names, addresses, and phone numbers
Personal and business insurance information
Personal information from witnesses
License plate numbers, registration numbers, and other vehicle information
After a car accident, you should also take as many pictures of the scene as you can. Even with the help of the police it can be difficult to get the reimbursement you deserve. Calling a Dallas Uber & Lyft accident lawyer as soon as you can after an accident can provide you with the help you need.
Bringing a Claim Against a Lyft or Uber Driver
Many car accident claims are straightforward. If you are injured by the negligent actions of another driver, you can bring a claim against his or her insurance company. An accident with an Uber or Lyft driver can be more complicated, since both the driver and the company should have car insurance coverage.
Lyft or Uber Driver Insurance
Individuals driving for Lyft or Uber generally have to carry high insurance policies on their vehicles. However, these policies do not usually cover accidents that occur while working. This means that you may not be able to get compensation from the personal policy of an Uber or Lyft driver.
Lyft or Uber Company Insurance
Lyft and Uber now carry liability coverage on drivers that are logged in and working. The level of insurance depends on whether or not the driver has agreed to provide a ride or not. Logged in drivers who are not yet providing a ride are covered for:
Total Injury Liability Per Accident: $100,000
Liability Per Person Injured: $50,000
Liability for Property Damage: $50,000
Lyft and Uber increase liability coverage to $1 million once the driver accepts a ride or trip.
Insurance companies are primarily concerned with their bottom line. They can work to discredit your claims or offer you compensation that will not cover your injuries or the damages to your vehicle. An experienced car accident lawyer can stand up for you and help you get the reimbursement you deserve.
Understanding Car Accident Cases Involving Uber or Lyft Drivers in Texas
Texas uses modified comparative negligence laws to handle car accident lawsuits. This means that the court will assess levels of fault for the accident. You can be found to be partially at fault and still receive a payout for your injuries. The individual who has the largest amount of fault cannot collect any damages.
In order to win your case against a Lyft or Uber driver, you will need to prove that he or she was negligent while driving. This means that the driver directly or indirectly caused your injuries.
You must also prove that your injuries, or damages, were the result of the accident. In Texas, you are entitled to economic damages related to:
Medical Bills
Repairs for Your Vehicle
Lost Wages or Earning Capacity
You may also be able to receive non-economic damages if a car accident leaves you with:
A Disability
Pain and Suffering
Loss of Companionship
Note that you must proceed with a car accident case fairly quickly in Texas. The statute of limitations for car accident claims is two years. This means that after two years you will no longer be able to sue for damages related to your accident.
Lawyers for the Uber or Lyft driver can fight against you in court. They can try to prove that you were to blame for the accident, or that your injuries were from an unrelated issue. Many insurance companies even try to delay cases until the statute of limitations expires.
Get the Help You Need to Handle a Car Accident with a Lyft or Uber Driver
Dealing with high-powered companies like Uber and Lyft can make getting the compensation you deserve after a car accident difficult. You don't have to fight these businesses on your own. Our Dallas car accident lawyers have experience proving liability and getting appropriate damages for their clients. We can look over your case with a FREE consultation. Find out how we can help right now by calling (469) 998-4069 or filling out the form on the right.
Frequently Asked Questions