Flower Mound Car Accident Lawyer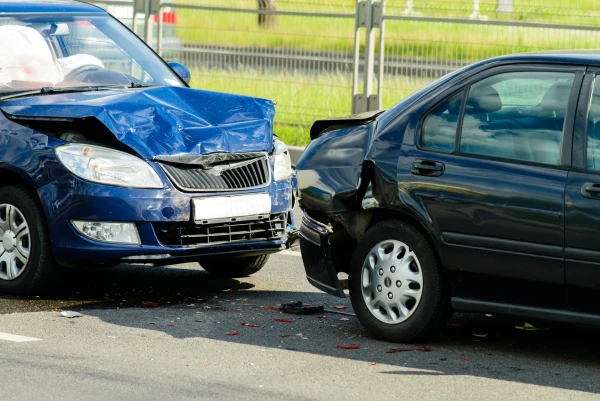 You will have to make several very important choices after a car accident in Flower Mound, TX.. You'll need to decide whether you need immediate medical care. You might have to determine if your accident is serious enough to call the police.
Once you have made these initial decisions, you need to think about how best to seek full compensation for your injuries and the repair costs to your vehicle.
Individuals involved in car accidents increase their chances of securing the damages they need by getting legal help on their side. Our Flower Mound car accident lawyers have experience fighting for clients involved in:
Improve the odds that you'll win your car accident in Flower Mound case by reaching out to our team of legal professionals before it's too late.
We Take Your Car Accident Seriously
Car accidents can cause massive amounts of damage to your vehicle and they can leave you suffering from severe injuries. You need immediate legal help from a car accident lawyer that understands the importance of your case.
Our legal team has developed an expert understanding of the laws surrounding car accident cases in Flower Mound. We can help guide you through the complicated legal process, even if you are dealing with an underinsured or uninsured driver.
Our goal with any car accident case is always getting our clients the amount of compensation they deserve by law. In order to ensure you receive fair damages we will aggressively:
Investigate Your Accident
Speak with Any Witnesses
Assess Police and Medical Records
We have connections with professional investigators in the Flower Mound area which can allow us to dig deeply into the causes of your accident. We also have the resources to reconstruct your accident when necessary, in order to prove exactly what happened.
It is very important that we clearly establish fault for the accident. Texas uses comparative negligence rules to determine how much compensation you will receive. This means that you can be assigned some portion of blame for an accident. It also means that you will get a smaller amount of compensation if the court determines you were partially at-fault for the collision.
What are the most common injuries from car accidents?
Whiplash
Head, Neck, and Back Trauma
Cuts and Burns
Broken Bones
Internal Organ Damage
You may be entitled to compensation for any medical expenses associated with these injuries, including rehabilitation and physical therapy. It is highly recommended that you keep records of all medical treatment you receive.
The insurance company for the at-fault driver may try to claim that you were not actually hurt in the car accident. Official records of your medical treatment will increase the odds that you receive fair compensation for the harm you suffered.
Our car accident lawyers know that you can suffer more than physical harm in a collision. A car accident lawsuit may allow you to receive compensation for any pain and suffering you experience. We may also be able to get you damages for wages you lost while injured.
You Can Get Help After All Kinds of Car Accidents
There are countless causes for car accidents around Flower Mound. We can provide you with the legal advice you need if you were struck by a:
Drunk Driver
Distracted Driver
Fatigued Driver
Some car accidents are not the fault of another driver. Faulty car parts can cause accidents. In these situations, you may be entitled to compensation from the company that manufactured the parts. The city may be responsible for your injuries if poor road conditions caused your accident.
Regardless of the exact cause of your accident, we can help provide you with the legal guidance you need. We'll start working on your case as soon as you contact us.
Get the Compensation You Deserve after a Car Accident
You may be entitled to damages for your medical bills and vehicle repair costs after a wreck. Our team of car accident lawyers in Flower Mound can assess your case today with a FREE consultation. We'll provide you with honest advice about your case and how we can help you.
Call us at (469) 998-4069 or complete our online contact form so we can start fighting for you.
Frequently Asked Questions