Flower Mound Out of State Drivers Accident Lawyer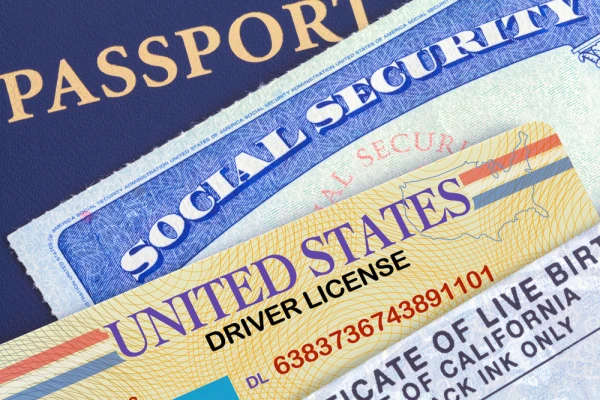 Lots of people from out of state come to visit Texas every year. Has an out of state driver caused your accident in Flower Mound? Car accidents are already complex as is, but an out of state driver only serves to make things more confusing.
Car accidents cause property damage, vehicle damage, and injury. Know your rights to seek compensation if you are involved in an accident that was not your fault. A proper Flower Mound car accident lawyer can provide you expert legal representation and advice for your case. We seek to get you the best claim possible and hold the at-fault party responsible.
Our firm has been helping clients reach their legal goals for years. We have our Flower Mound out of state drivers accident lawyers ready to assist you throughout this tough time. Our services are risk-free, and if you do not win compensation, you pay us nothing. For a free consultation on the next steps in your case, contact us at (469) 998-4069 today.
Proving Your Case
All drivers are responsible for making sure that they are operating their motor vehicle ethically and with caution. This responsibility is called the duty of care. Lack of respect towards the duty of care that all drivers must adhere to is the starting point for negligence. Any negligent party involved in the accident will be the ones held responsible. To prove this, you must record evidence and keep records of everything early on.
When the accident occurs, be sure to document your injuries, medical records, the scene of the accident, and get statements from any potential witnesses. It also helps to look around and see if any CCTVs caught the accident on camera. No matter how irrelevant it may seem, every little thing is important in establishing who the at-fault party will be.
The statute of limitations to file a claim for personal injury in a car accident is two years, according to the Texas Civil Practice and Remedies Code §16.003. Two years is plenty of time for evidence to get lost and for witness memories to fade. Delaying the legal process to get compensation for any damages only weakens your case and strengthens the defense of the insurance companies and at-fault parties.
Insurance Claims for out-of-state Drivers
The way insurance claims work for out of state drivers can get complicated depending on certain factors. A lawyer can help you sort through the legal aspects of out of state drivers insurance. Each state has a different amount for their insurance minimums. If the out of state driver's insurance minimums is lower than the Texas minimums, then the Texas minimums would apply. In Texas, drivers need to have liability auto insurance for at least:
$30,000 for injuries per person
$60,000 total for injuries for each accident
$25,000 for property damage(s)
Generally, if an accident happens in Texas, the personal injury laws of Texas would also apply. Texas uses a "proportionate responsibility" system to assess who was at fault in an accident. You can sue for damages if you are not more than 50% responsible for the accident. If you are found to be less than 50% responsible, the percentage you are blamed for gets deducted from your final settlement amount.
Texas is also an at-fault state. Some states are no-fault states. No-fault states are states that require accidents get paid for by both parties' insurances, regardless of who was responsible for the accident. Texas is the opposite, and only the person who was responsible for the accident pays for the damages. If an accident happens in Texas, Texas' at-fault laws apply even if the out of state driver comes from a no-fault state.
Types of Damages You Can Claim
There are two types of damages that you can claim when involved in an accident with an out of state driver. They are separated into economic and non-economic damages.
Economic damages refer to damages that can be documented and have a fixed dollar amount. Damages such as medical costs, lost wages, vehicle repair or replacement, and property damage are all economic damages. Be sure to keep invoices and receipts.
Non-economic damages refer to damages resulting from the accident that do not have a fixed dollar amount. Non-economic damages are not capped in Texas. These types of damages include emotional pain, mental anguish, pain and suffering, disfigurement, and loss of enjoyment of life.
How Accidents with out-of-state Drivers Happen
The United States is a large place that varies geographically from state to state. Someone familiar with driving in California may not be accustomed to driving in Texas or Alaska and vice versa. Driving in a foreign environment is dangerous, especially if the out of state driver is not used to the terrain or the local rules and regulations of the road. This lack of driving experience in different conditions is a prime cause of accidents.
Another way accidents can happen is through driving under the influence (DUI). DUIs are not uncommon and happen with both in state and out of state drivers. No matter the reasons provided, driving under the influence is illegal. Accidents caused by DUI are always the fault of the person intoxicated.
Get Help in Flower Mound with a Professional Car Accident Lawyer Today
Do not settle for less. Insurance companies will always try to downplay your situation and give you enticing offers that are lowballed and exploitative. Insurance companies for out of state drivers are not giving you a settlement based on your interests. They are giving you a settlement based on theirs. Get in contact with a lawyer that will fight and negotiate on your behalf.
Our Flower Mound car accident lawyers are here to help you through this tough time. We want you to focus on your recovery and get the money that you deserve. Our team of lawyers are honest, understanding, and put your needs first, before all else. Allow us to fight for you risk-free. If you do not win compensation, you pay us nothing. Call us today at (469) 998-4069 for a free consultation.
Frequently Asked Questions