Richardson Out of State Drivers Accident Lawyer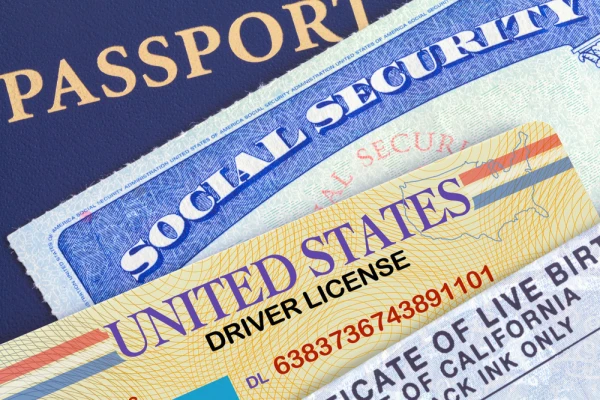 Whether it's a fatal collision or a minor fender-bender, car accidents can disrupt your life. In addition to injuries and vehicle repairs, you have to deal with the other driver and their insurance company. When the accident involves an out of state driver, the situation can be even more complex.
What happens when you're in a car crash involving a driver from another state? Does the driver's state of origin affect liability? If you file a personal injury lawsuit, do you file in your state or the other driver's? Or do you file in both states? What happens if you can't track down the other driver after they leave the scene of the accident?
These are some of the common questions we hear regarding out of state driver accidents. As accident lawyers, we have handled many cases involving out of state drivers. We can help you explore your legal options, including personal injury lawsuits and settlements. We'll also make sure you don't let an out of state driver take advantage of you.
If you were in a car accident with a driver from another state, call (214) 740-4556 for a free consultation with one of our Richardson, TX lawyers.
Why Out of State Driver Accidents Happen
Out of state drivers cause accidents for the same reasons as any other driver, including:
Risky driving, such as speeding
Driving under the influence of illegal drugs or alcohol
Fatigued driving
Failing to check blind spots
Failing to use turn signals
Driving while distracted, such as texting behind the wheel
Mechanical issues, such as broken tail lights or damaged brakes
Poor road conditions
Hazardous weather
However, a driver from another state may also cause an accident due to ignorance. In every state, the driving laws are slightly different. If you're going to be driving in another state, it's important to familiarize yourself with the local traffic laws. However, many drivers don't do this.
For example, certain states allow drivers to turn left on a red light. This is not legal in Texas. An out of state driver may not realize this, as they aren't familiar with the unique rules in the Lone Star state. If they turn on a red light and there's a local driver in their blind spot, they may cause a side-impact collision in the middle of the intersection.
To make sure you never cause an accident when you're visiting another state, take a few minutes to study their DMV's website before you hit the road. If you're ever unsure about driving laws, always err on the side of caution. Driving safely is the most important rule in every state.
What to Do After a Car Accident Involving an Out Of State Driver
When you're in an accident with a driver from another state, don't panic. Treat them like another driver from the Richardson metro area. Your immediate response to the car crash won't change.
First, if you can, get your vehicle off the road. You don't want to cause a pileup by blocking traffic. Everyone involved in the crash should move to the side of the road or pull into a nearby parking lot.
If your car is too damaged to move, assess your surroundings. If you're in the middle of a busy highway, it may be safer to wait for help inside your vehicle. However, never remain inside a vehicle that catches fire or starts smoking.
As you consider this, check for injuries. If someone in your vehicle is badly injured, call 911 and request an ambulance. Again, don't move them unless there's an immediate threat of explosion or suffocation. Moving an unconscious person may make their injuries worse.
After you address your vehicle and your passengers, call highway patrol to report the accident. Then, talk to the other driver. If anyone in their car is injured, make sure help is on the way. Exchange contact information and insurance information with the other driver.
Next, document the accident site, as long as it's safe to do so. Take photos and videos of the damage to your car, as well as the other driver's. Include close-ups and longer shots that show the whole scene. Include broken guardrails, skid marks, or other details that may provide context about the accident.
Finally, record an accident testimony and gather testimonies from any witnesses, such as passengers. Be as detailed in your recollection as you can. This can help your lawyer build your legal case.
Determining Liability in an Out of State Driver Accident
As with any accident, liability in these situations falls to the driver who broke the law. In accidents involving an out of state driver, Texas law has precedence. In the red light example described above, the accident was caused by the other driver even though they weren't violating their home state's law.
What Happens When the Driver Skips Town?
Sometimes, out of state drivers falsely believe their liability disappears once they return home. As a result, it's not uncommon for out of state drivers to give you the wrong contact information or block your phone number. They may hope you'll give up trying to track them down once they leave Texas.
That's where our Richardson lawyers can help. We can still serve an out of state driver with a lawsuit. If they ignore us, we can file a default judgment in Texas state court. If the defendant doesn't contact us within a certain waiting period, the judge grants our judgment — this means the other driver is agreeing to pay you by default.
Then, we can file another motion in the driver's own state. The local court can enforce the judgment and legal proceedings can continue until the driver pays your settlement.
Out of state driver accidents are sometimes complicated, but they don't have to be. Call our law offices at (214) 740-4556 to schedule a complimentary consultation. Act now. There's no obligation. If we don't win your case, you won't pay for our services.
Frequently Asked Questions