Richardson Blind Spot Truck Accident Lawyer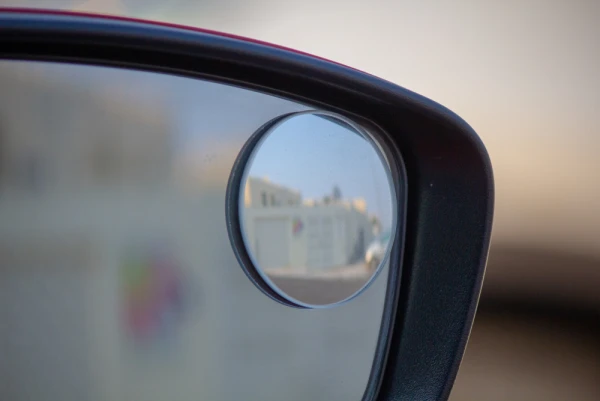 Fatal car and truck accidents happen every day. According to the National Highway Traffic Safety Administration (NHTSA), 36,560 people died in automotive crashes in 2018. Blind spots were responsible for many of these deadly accidents.
A blind spot is any area that a driver can't see. Common blind spots are found to the rear and sides of a truck. Most truck drivers also have a blind spot in front of their vehicle's front fender.
Although mirrors, cameras, and sensors are used to reduce blind spots, there's no way to eliminate them completely. Larger vehicles like semi-trucks and buses also have larger blind spots due to their size.
Unfortunately, when a truck driver can't see you, they're more likely to hit you. This results in an accident. Blind spots are frequently responsible for property damage, injury, and death.
Were you in a blind spot accident involving a truck? You're not alone. In Richardson, TX, many drivers find themselves involved in blind spot accidents. From mild fender-benders to major collisions, these accidents can ruin your day — or even your life.
Don't let a blind spot truck accident cause you more pain and suffering than it already has. Call (214) 740-4556 to connect with an accident attorney. Our lawyers have been serving the Richardson metro area and helping drivers just like you. If you believe you're owed a settlement, we'll help you fight for it.
Determining Liability in a Blind Spot Truck Accident
Every vehicle has a blind spot. How do you know who's at fault when someone driving a truck causes a blind spot accident? Liability can be difficult to determine in these situations. Unless you both drive identical trucks, you don't know the extent of the other driver's blind spots. It's also hard to prove that they didn't see you.
However, most blind spot accidents happen when a car or truck is changing lanes. According to Texas law, the vehicle merging must yield to the vehicle that's already in the lane. It's against the law for a driver to change lanes unless it's safe to do so.
In other words, fault in a blind spot truck crash is determined based on who crashed into whom. If the other driver's truck collided with your vehicle, they'll be liable for the accident. It won't matter if you were in their blind spot. You can seek damages for personal injury.
Less common blind spot truck accidents include collisions caused by backing up. These incidents occur in parking lots or driveways. Often, the truck driver fails to check their mirror or backup camera. They may also hit you because they're distracted. This qualifies as negligent driving. In this situation, the truck driver is once again at fault.
Common Blind Spot Truck Accident Injuries
Most blind spot truck accidents are side-impact or rear collisions. Based on the impact force, common injuries may include:
Head and Neck Injuries: Whiplash, concussions, or skull fractures are common. In severe accidents, the victim may suffer a traumatic brain injury or a broken neck. These injuries may require surgery and long-term rehabilitation.
Broken Bones: Blind spot accidents may result in broken legs, arms, ribs, collar bones, or other bones. Breakage can range in severity from minor fractures to more severe breaks. Victims may have a long recovery, including physical therapy.
Cuts, Scrapes, and Bruises: Victims may receive cuts, scrapes, and bruises in a blind spot accident. These injuries are often superficial. However, in severe crashes, they can be disfiguring or cause internal bleeding. Surgery may be necessary.
PTSD and Other Psychological Issues: A blind spot accident may cause the victim to feel extreme distress. Often, survivors experience PTSD, anxiety, depression, or other psychological problems after a car crash.
If you're injured in a blind spot accident involving a truck, it could affect your quality of life. You could be temporarily or permanently disabled. Some truck accident victims also require in-home care. Your medical bills may also be high, even with insurance.
Blind Spot Driver Safety
Although you can't prevent a truck driver from hitting you due to a blind spot, you can take steps to reduce your personal risk of causing an accident with a truck. Whenever you get into your vehicle, check your mirrors. Adjust them so you can see the road behind you.
People who share their vehicles with a spouse or family member need to adjust their mirrors every time before they drive. However, even if you're the only person who ever uses your car, mirror checks are still vital. You never know when someone has bumped against your parked car and misaligned one of your side-view mirrors.
Then, as you drive, be sure to check your mirrors often for other cars and trucks. Keep your eyes continuously moving, glancing at your rearview and side-view mirrors every 5 seconds. This will help you see any trucks or cars that could be hiding in your blind spots.
However, mirrors aren't your only defense against blind spot accidents. It's important to turn your head, too — especially when you're changing lanes. When you're backing up, experts recommend looking over your right shoulder for a better view of the area behind your vehicle
Today, many new cars and trucks are equipped with smart-technology safety systems. These systems are designed to reduce blind spot accidents. They have rear or side cameras that expand your view when you're backing up.
Additionally, some vehicles include a sensor that detects objects to your left or right. These sensors will trigger an alarm so you don't change lanes when there's a car or truck next to you.
Technology isn't a replacement for good driving. But if your vehicle has these blind spot safety features, use them! Data suggests these new devices are already saving lives. Cars and trucks with collision avoidance systems experienced a 21% reduction in injury accidents.
Blind Spot Accident Lawyers Can Help
Our Richardson, TX lawyers are here to help. We'll assist in all aspects of your truck accident lawsuit. From gathering evidence to determining how much compensation you deserve, our lawyers are with you every step of the way.
Reach out today for all your legal needs. Use the contact form on our website or call (214) 740-4556 to schedule your complimentary consultation. Consultations are always 100% free. If we don't win your truck accident case, you won't receive a bill.
Frequently Asked Questions