Richardson Tow Truck Accident Lawyer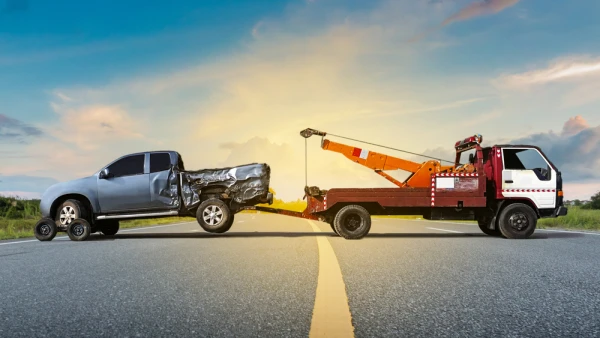 For most drivers, tow trucks are a welcome sight. They arrive when your car breaks down and haul it to your mechanic. Most tow truck drivers will also give you a ride. Tow trucks are efficient, helpful, and necessary.
Unfortunately, tow trucks are still prone to the same problems as any other car. Tow trucks can cause severe accidents. If you get into a collision with a tow truck, it could severely damage your car. You could also experience injury or death.
Tow truck drivers have one of the highest death and injury rates among all workers in the nation. The Bureau of Labor Statistics estimates that there are approximately 42.9 deaths per 100,000 tow truck drivers. In other jobs, this rate is closer to 2.9 deaths per 100,000 workers.
What should you do if you are involved in a tow truck accident? Seek legal help immediately. You could receive compensation for damaged property, medical bills, and lost wages. You could also be eligible for compensation for your pain and suffering.
Our accident lawyers in Richardson, TX are ready to assist you. Call our law office at (214) 740-4556 today. Consultations are 100% free. Best of all, there's no obligation to you. Unless we win your accident case, you won't pay a dime.
Types Of Tow Trucks Involved in Accidents
Did you know there are different types of tow trucks? Every tow truck has the same general purpose. They are designed to tow other vehicles. However, different tow trucks have unique technology designed for specific towing jobs.
Tow trucks can vary in weight, size, towing capacity, and engineering. Some types of tow trucks are used for consumer cars, trucks, and SUVs. Other types of tow trucks transport larger vehicles like buses or semis.
If a tow truck causes a car accident, it's important to note which type of tow truck is involved. It could affect your accident lawsuit.
In Texas communities like Richardson, most tow truck accidents involve the following types of tow trucks:
Hook and Chain Tow Trucks
A mechanic named Ernest Holmes invented the first tow truck in 1916. Hook and chain tow trucks have remained very close to this original design. They use a metal boom with a winch to lift the car off the ground. Then, hooks and chains secure the car's bumper or axle.
Hook and chain tow trucks are iconic. However, they are less common than other types of tow trucks. The hook and chain equipment can damage a vehicle. Hook and chain tow trucks usually tow junk cars or totaled vehicles.
Wheel Lift Tow Trucks
The wheel lift tow truck is the modern successor to the hook and chain model. These tow trucks rely on the same basic lifting mechanics as the original tow truck. But instead of using a hook and chain, wheel lift tow trucks use a yoke.
This yoke lifts the car's wheels and allows the tow truck to transport it without any damage. Wheel lift tow trucks serve a variety of vehicles. If your car breaks down, it will most likely be a wheel lift tow truck that comes to your rescue.
Flatbed Tow Trucks
Flatbed tow trucks are a different breed. These vehicles resemble a pickup or small semi-truck with a long flatbed. They use a hydraulic lift system to create a ramp for other vehicles, which are then driven or winched onto the flatbed. Once on the flatbed, the car is secured. Then, the tow truck carries it like cargo.
Flatbed tow trucks are used to transport new cars, provide roadside assistance, or clear wreckage after an accident. In some cases, you may also see a flatbed tow truck carrying other vehicles, like boats or jet skis.
Integrated Tow Trucks
An integrated tow truck is an industrial vehicle intended for heavy-duty jobs. They have an extra axle for increased stability and a towing arm that's integrated into the vehicle's core. Often, the boom and wheel lift are the same unit.
You're more likely to see an integrated tow truck towing buses and other large vehicles. Some integrated tow trucks, known as "repo trucks," are also used to move illegally parked vehicles. Integrated tow trucks often have controls inside the cab. The driver can operate the tow unit without parking and stepping outside to hook up the other vehicle.
Oversized Tow Trucks
Oversized tow trucks appear in a variety of models and sizes. As their name suggests, these tow trucks transport oversized vehicles. You may see an oversized tow truck near a construction site. They are also commonly seen near accident sites involving large semis.
Like integrated tow trucks, oversized tow trucks usually have multiple axles. They are also the heaviest type of tow truck. On average, an oversized tow truck weighs between 25 and 50 tons. In some cases, they may weigh up to 75 tons.
What Causes a Tow Truck Accident?
We associate tow trucks with safety. So what causes these vehicles to trigger severe, sometimes deadly accidents? Here are some factors that contribute to tow truck accidents:
Improperly Secured Vehicles: If the towed vehicle is not secured properly, it may come loose. It may swing wildly into other lanes of traffic or collide with other vehicles.
Reduced Visibility: When a tow truck is hauling another vehicle, it can block the driver's view. Large vehicles also increase the tow truck driver's blind spots. As a result, they may not see another car before it's too late.
Driver Impairment: A tow truck driver may be driving under the influence of drugs or alcohol. They may also be driving while tired, distracted, or using a new prescription medication that impacts their driving ability.
Poor Weather: Rain, snow, fog, and other poor weather conditions also increase the likelihood of a tow truck accident.
If you are involved in an accident with a tow truck in Richardson, TX, call our lawyers today at (214) 740-4556. Consultations are always 100% free.
Frequently Asked Questions