Richardson Delivery Van Accident Lawyer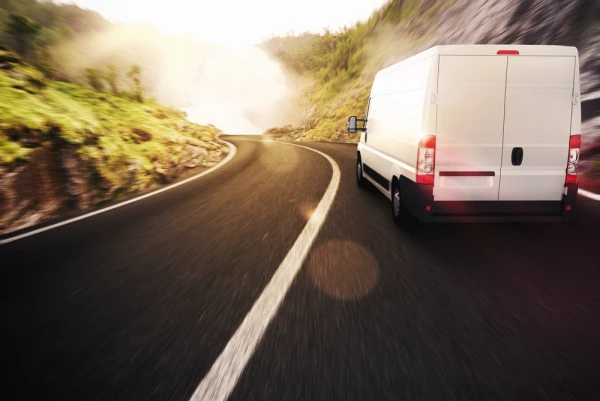 Delivery vans make getting what you need at home simple and easy. You can order food, flowers, or other products to be delivered right to your home. Many people choose to get their purchases delivered to avoid crowds and other hassles associated with shopping. Unfortunately, sometimes delivery vans end up causing accidents here in Richardson, TX.
You can get help in this situation from a delivery van accident lawyer in Richardson. A lawyer may help you secure damages for your medical expenses and other losses. Find out how we can help you by calling (469) 998-4069.
Hazards Associated with Delivery Van Driving
Driving a delivery van in Richardson involves numerous challenges. Delivery van drivers have to operate a large vehicle. Most delivery vans are also heavier than "passenger" vehicles, which makes it harder to stop them at red lights or intersections.
Additionally, delivery vans are often large vehicles so they have a different center of gravity than a car. They might tip over if a driver takes a turn too quickly, leading to a rollover accident.
These are some of the factors that contribute to delivery van accidents in Richardson. In fact, delivery van accidents were responsible for around 11% of work-related motor vehicle deaths in 2017. This information came from the Centers for Disease Control and Prevention (CDC). Delivery van accidents also sometimes cause injuries and vehicle damage here in Richardson.
Your Options After a Richardson Delivery Van Accident
There are some steps you may want to take quickly after an accident involving a delivery van. Depending upon your situation, you could:
Inform the Police of Your Accident
Generally, it's a good idea to let law enforcement know about a delivery van accident. This is especially true if you were hurt in the accident. The police may file a report about your accident, which helps show that it really happened.
Get Emergency Medical Care
A delivery van accident could leave you dealing with serious injuries. You might need to contact an ambulance to get fast treatment or drive yourself to a medical facility. In either case, make sure that you get treatment for your injuries.
Gather Evidence
You should begin gathering evidence for a claim at the scene of your accident. Take pictures of the damage to your vehicle and your injuries. You could also get contact information from the delivery van driver and any other witnesses.
Speak to a Truck Accident Lawyer
Make sure you reach out to a delivery van accident lawyer in Richardson after an accident. Your lawyer will review the facts of your case to begin working on your claim. A lawyer can also help you deal with insurance agents and the driver who hit you. Call (469) 998-4069 to find out more.
Consider Your Losses After a Delivery Van Accident
Delivery van accidents in Richardson can be serious. These accidents could leave you dealing with a number of injuries, including:
Head and brain injuries
Neck and back injuries
Internal injuries
You may break bones or experience burns in some cases. Your vehicle could also sustain damage in a delivery van accident. You might not be able to go back to work right away. Sometimes, these accidents leave drivers with a lot of pain and mental anguish.
A lawyer could help you get compensation for all of these losses in Richardson. Your lawyer will review your specific case to make sure all of your losses are addressed. Your lawyer could focus on bringing you compensation through a settlement.
Insurance companies often settle delivery van claims in Texas. Settling a claim allows you to avoid court fees. It might also provide compensation more quickly than a lawsuit would. For this reason, you may want to settle your claim.
However, you have the option of filing a lawsuit in some cases. A lawyer could help you sue the driver you struck you. This could allow you to get damages for your medical expenses and other losses, starting right now.
Work with a Richardson Delivery Van Accident Lawyer
Help is only a phone call away after a delivery van accident in Richardson. Start working on your case today by calling us at (469) 998-4069 or filling out our online contact form. We're standing by to review all aspects of your legal needs. Just speak to a delivery van accident lawyer in Richardson to get assistance in your corner.
We will assess your situation with a free consultation. Get personalized attention by contacting us now.
Frequently Asked Questions