Do You Pay Taxes on Wrongful Death Settlements?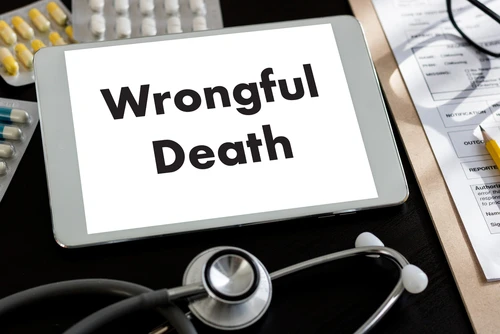 When your loved one passes away as a result of the actions or negligence of someone else, you may be entitled to seek compensation through a wrongful death lawsuit. Regardless of whether you take the case to trial or opt for a pretrial settlement, you may wonder how your compensation is taxed. In general, wrongful death compensation is not considered taxable by the Internal Revenue Service. However, this is not always the case, and there are some exceptions to the rule. To make sure you understand how your compensation is handled by the IRS, it is best to consult with skilled wrongful death attorneys like the ones at Dallas Car Accident Lawyers.
Not only can our attorneys help with the taxability of your settlement package, but we can help you figure out the value of your case in the first place. Our attorneys have worked on many personal injury and wrongful death claims in the past, and we can use that experience to negotiate with opposing counsel, gather and preserve crucial evidence, and argue your case if it needs to proceed to trial.
Types of Compensation and Its Taxability
The first thing to understand when considering the taxability of your compensation is that not all forms of compensation are the same. There are two forms of actual damages, known as compensatory damages, for which you and your wrongful death lawyer can argue. In addition, a third form of compensation called exemplary or punitive damages exists. Taxes for these various forms of damages differ.
Compensable Damages
Damages for which you and your attorney can directly argue or negotiate are called compensable damages. They come in two forms: economic harms and non-economic harms. Of these, economic harms are the more objective type, as they include items that directly affect finances. For example, they can include medical costs prior to your loved one's death, funeral expenses, property repair costs, and lost income.
Non-economic damages, on the other hand, are more subjective. They include issues like the physical pain your loved one suffered, grief and anguish experienced by you and your family, loss of consortium if the loved one was your spouse, and similar ills. Both these and economic harms, in most cases, are non-taxable and are not counted as part of your gross income by the IRS.
Exemplary Damages
In situations that result from willful wrongdoing or extreme negligence, the court may award additional compensation called exemplary damages. Since this is extra compensation awarded by the court and not "actual" damages, the IRS usually taxes this as additional income. Though rare, exemplary damages have been awarded in cases such as drunk driving or texting while driving, especially since the passing of House Bill 62. Exemplary or punitive damages are meant to punish the at-fault party, so the amount of the award can be steep. The jury is limited to awarded the higher of the following two amounts.
Twice the value of your economic damages, plus up to $750,000 of your non-economic harms
$200,000
Evidence That Supports My Wrongful Death Claim
Dallas Car Accident Lawyers can help you and your family members collect and preserve evidence that supports your claim. By having more evidence on your side, you stand a better chance of getting the true value of your case rather than a settlement that fails to meet your needs.
Evidence of Fault
The central point of any wrongful death claim is the fault of the opposing party. In order for a claim to be viable, you and your attorneys must show that another individual has liability for the events that led to your loved one's death. Of course, types of evidence will differ based on the specific facts of your case. Here are some examples of evidence that can show the fault of the other party.
Police car crash reports
DUI test results
Video footage of slip and fall accidents
Expert witness testimony
Eyewitness testimony
Cell phone records
Evidence of My Damages
At the same time, you will need to provide evidence of the harm you and your family have suffered. For example, you can use medical records, funeral expense receipts, testimony from friends and family about your mental state, expert testimony from therapists, and more. By showing the link between these damages and the loss of your loved one, a skilled wrongful death attorney can get you the compensation you deserve.
I Should Get a Consultation With Knowledgeable Attorneys for FREE
Dallas Car Accident Lawyers has worked on many wrongful death claims, and we know that you and your family are hurting and grieving during this time. To help you ease the stress that has been placed on your life, we offer a FREE consultation to learn more about your loved one's passing. Also, we do not collect a fee unless we win your case, so you do not have to worry about the financial risk of filing a wrongful death claim.
Start working toward the compensation your family needs by calling us at (469) 998-4069 or filling out the form on our contact page.
Frequently Asked Questions