Mansfield Wrongful Death Car Accident Lawyers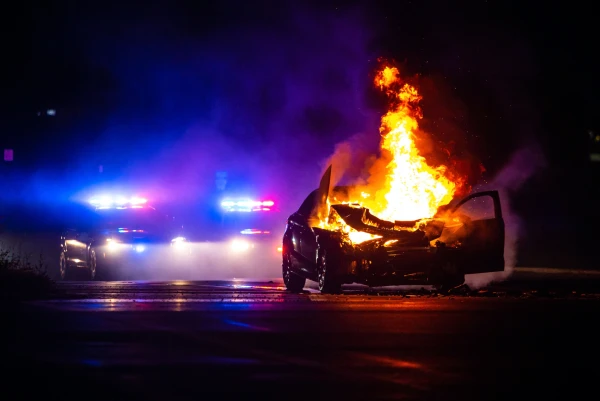 Driving on the roads around Mansfield can be incredibly risky. Accidents involving motor vehicles generally occur every day of the year in Texas. Nationwide, the Insurance Information Institute (III) reported that 40,327 people died in motor vehicle accidents just in 2016. The majority of these accidents involved:
Pedestrians: 7,330
People in Cars: 7,050
Motorcyclists: 4,861
You may be entitled to compensation if you lost a loved one in any kind of motor vehicle accident. A professional Mansfield wrongful death car accident lawyer can walk you through your legal options after this kind of loss. Let us help you get the damages you need to move forward and to process your grief.
Understanding a Wrongful Death Claim in Mansfield
Individuals in Texas may file a wrongful death claim after the loss of a:
You may not seek compensation for the loss of other family members or friends. You will have two years after the loss of your family member to file a wrongful death claim. After a two-year period, the statute of limitations will expire and you will no longer be able to seek damages for your loss.
Wrongful death claims are designed to provide grieving families with compensation for the death of their family member. Depending on your situation, you could be awarded damages for:
Lost Inheritance
Lost Earnings
Pain and Suffering
You may even be given compensation for services or care that your loved one would have provided if their life were not cut short. In some cases, you may also receive exemplary damages. Unlike other compensation, exemplary damages are designed specifically as a punishment.
Securing any form of compensation requires hard work and an understanding of the legal system in Mansfield. Let us put our legal training to work for you today.
Types of Wrongful Death Car Accidents in Mansfield
Car accidents occur for many reasons on the roads around Mansfield. Most car accidents are the result of negligence or carelessness. You may be able to seek compensation if you lost a loved one due to:
Driving Under the Influence (DUI)
Distracted Driving
Fatigued Driving
Many car accidents are caused when other drivers break the law, sometimes by:
Driving Recklessly
Speeding Excessively
Running a Stop Light
Swerving Across Lanes
You may also be able to bring a wrongful death claim if an accident was caused by a driver ignoring road conditions. Poor weather and high levels of traffic require drivers to adjust their behavior for the sake of safety.
Additionally, we sometimes see wrongful deaths caused by defective car parts. We may be able to help you get fair compensation regardless of the exact causes of a wrongful death car accident.
Handling a Wrongful Death Accident Claim
We understand that it can be difficult to think about a lengthy legal battle after losing a loved one. However, it is in your best interests to contact a wrongful death lawyer as soon as you can after an accident.
Your legal team may need to investigate the scene of the accident. Eyewitnesses may forget exactly what happened if they are not spoken with quickly. It is also important that you get professional legal help on your side before speaking with any insurance agents.
Insurance companies frequently try to offer low settlement offers after serious accidents. Insurance agents may also try to pin the blame for the accident on your loved one. A wrongful death car accident lawyer can help protect you from these tactics.
Our team can work aggressively to ensure you receive the full compensation you deserve after a collision. Let us work to get you a fair settlement or a court decision for your losses today.
Our Mansfield Wrongful Death Car Accident Lawyers Can Help You
The loss of a loved one can throw anyone's life into disarray. Grief can feel overwhelming and can make handling legal matters a nightmare. Fortunately, our team of Mansfield wrongful death car accident lawyers can provide you with the legal support you need in this difficult period of your life. Call (469) 998-4069 or fill out our online contact form to learn more about your options right now.
You can reach out to us for a FREE consultation about your wrongful death claim.
Frequently Asked Questions