North Richland Hills Wrongful Death Car Accident Lawyers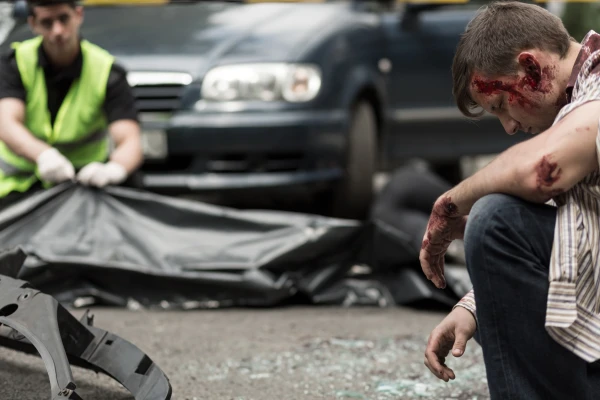 A wrongful death occurs any time someone is killed through another person's negligence. Every day, families throughout Texas are faced with this devastating event after serious car accidents.
Our team of North Richland Hills wrongful death car accident lawyers knows how difficult it can be to recover from the loss of a loved one. We also understand what it takes to win wrongful death cases after the death of a beloved family member in North Richland Hills.
We have experience providing clients in your situation with compassionate care during this difficult period of time. Our team will focus on giving you the support you need while we aggressively fight to get you compensation from the party responsible for your loved one's wrongful death.
The Dangers of Car Accidents in North Richland Hills
It's easy to forget how dangerous motor vehicles are in today's world. The frightening truth is that someone in Texas died in a motor vehicle accident every day of the year in 2017. The Texas Department of Transportation (DOT) attributed these accidents to:
Cars: 1,806 Fatal Crashes
SUVs: 925 Fatal Crashes
Motorcycles: 505 Fatal Crashes
Large Trucks: 433 Fatal Crashes
Buses: 17 Fatal Crashes
SUVs are often particularly dangerous because they are more likely to be involved in rollover accidents. Many drivers are killed in rollover crashes around the state every year.
Pedestrians may also be struck and killed by motor vehicles around North Richland Hills. You could even be struck by an Uber or Lyft driver. Accidents involving ridesharing drivers can involve unique complications that we can help you deal with.
You may feel helpless after the loss of a loved one. After all, nothing can be done to bring back your lost family member. But you do have legal options that can help you get the compensation you need to move forward after your loss. A wrongful death claim can also hold the at-fault driver responsible for their actions.
Uses of a Wrongful Death Claim after a Car Accident
A wrongful death claim can allow certain individuals to seek compensation for the loss of a loved one. You may only pursue a wrongful death claim in Texas if you lost a:
You will only have two years to file a wrongful death claim. If you wait until this statute of limitations has expired, you will no longer be able to seek compensation for your loss.
Families can use a wrongful death claim to recover from the financial hardships they might face after losing a loved one. We can help you seek damages to cover:
Funeral Costs
Medical Expenses
Lost Income
Lost Benefits
This compensation is designed to spare you from an unfair financial burden. You might also be awarded punitive damages in some situations. Texas uses punitive damages to punish at-fault individuals for their negligent actions.
Get Compensation and Closure with a Wrongful Death Claim
Car accidents can occur suddenly, leaving grieving family members with no chance to say goodbye to their loved ones. This can leave some people with a need for closure that can be difficult to fulfill. In some cases, getting justice with a wrongful death claim can ease this hurt.
You may also be able to hold the at-fault driver accountable for their dangerous actions with a wrongful death claim. Our team will investigate the accident as part of your claim, working to establish the guilt of the at-fault driver.
Wrongful death claims can also help protect others in the future. Laws around Texas have been changed due to the outcome of wrongful death claims. While a future change in the legal codes cannot undo your loss, it can prevent others from going through your pain.
A Wrongful Death Car Accident Lawyer Can Fight for You
Handling the wrongful death of a loved one can be emotionally draining. Wrongful death claims require you to follow strict procedures. You could be denied your claim if you do not have professional help on your side from a North Richland Hills wrongful death car accident lawyer. Our team believes in providing our clients with the help they need through a FREE consultation.
Call us at (469) 998-4069 or complete our online contact form to learn more about how we can help you.
Frequently Asked Questions