Mansfield Car Accident Lawyer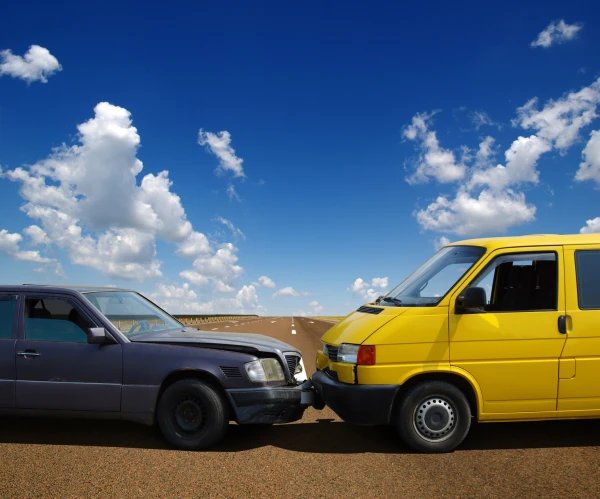 Many of us rely on motor vehicles to get to school or work in the Mansfield area. We take our cars, trucks, vans, and motorcycles to run errands or to visit friends and family. Drivers can put in dozens of hours on the road every week, causing many of us to take the risks of driving for granted.
In fact, serious car accidents take place every day on the roads around Texas. Motor vehicle collisions can cause serious injuries and damage to your vehicle. You may be entitled to compensation for your:
Medical Expenses
Vehicle Repair Costs
Pain and Suffering
Mental Anguish
Getting compensation after a Mansfield car wreck can be easier if you contact a Mansfield car accident lawyer right away. Our professional team can help you stand up to insurance companies to get the damages you need after a serious car accident.
Factors that Cause Car Accidents in Mansfield
In 2016, the Insurance Information Institute (III) reported that there were:
5,065,000 Property Damage Crashes
2,177,000 Injury Crashes
34,439 Fatal Crashes
These crashes took place around the country. Many of them were caused by:
Distracted Drivers
Drunk Drivers
Fatigued Drivers
Mansfield traffic accidents were caused by drivers that disregarded traffic laws. Our team may be able to help if you were hurt by a driver who was:
Speeding
Driving Recklessly
Swerving Between Lanes
Engaging in Road Rage
We believe that you deserve professional help on your side, regardless of the exact causes of your accident. You can reach out to us today to get immediate help building a car accident case to get compensation for your injuries.
Common Examples of Car Accidents in Mansfield
You may be hit and injured by any kind of motor vehicle in the Mansfield area. We can provide you with professional legal advice if you were involved in a:
Our team can also help your family if you lost a family member in a wrongful death accident. We believe in offering clients compassionate care and understanding while we aggressively work to get you fair compensation for your loss.
Car Accident Injuries and Compensation
Car accidents can vary in severity. Many times, you can suffer severe injuries as the driver or a passenger in a motor vehicle. Pedestrians that are walking beside motor vehicles are often badly hurt after a collision.
You may be entitled to compensation to cover medical expenses associated with:
Broken Bones
Internal Injuries
Neck, Head, and Back Injuries
Burns
Whiplash
And More….
You should seek immediate medical care for any injuries you sustain during a car accident. You can only receive compensation for injuries caused by the wreck. You will have a better chance of proving the Mansfield accident led to your injuries if you have official medical records of the treatment you received.
Working with a professional car accident lawyer in Mansfield increases the odds that all of your medical treatment will be compensated. We can strive to ensure you receive payment for care such as:
Emergency Treatment
Surgeries
Physical Therapy
Taking on Insurance Companies after a Car Accident
You may be entitled to compensation for your injuries and any damage to your vehicle after a motor vehicle collision. Unfortunately, insurance companies often try to deny you the payments you need to cover your medical expenses.
Our team understands what it takes to help our clients get the highest possible amount of compensation. We have experience negotiating with insurance companies so that you are treated fairly in the aftermath of a car accident.
We may be able to secure you a settlement that allows you to move forward with the rest of your life. You can count on us to take your car accident lawsuit to court if a settlement offer is not possible in your case.
If you are injured in a car accident near Lancaster contact one of our Lancaster Car Accident Lawyers Today.
Get the Help You Need from a Mansfield Car Accident Lawyer
You should contact the police, emergency services, and a Mansfield car accident lawyer after a serious collision. Taking the right steps after a car accident increases the odds that you will get full compensation for your injuries, lost wages, and any suffering you experience. Let our team start going over your case now with a FREE consultation.
We can start fighting for you when you call (469) 998-4069 or complete our online contact form.
Frequently Asked Questions