Mansfield Semi-Truck Accident Lawyer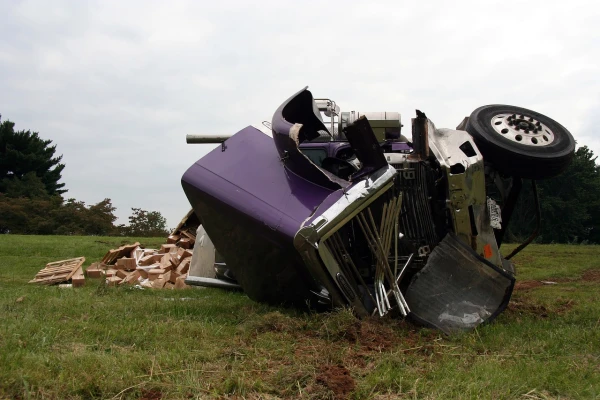 Our team believes that you deserve help if you were hit by a semi-truck in Mansfield, Texas. We're ready to take charge of all of your legal needs right away. Allow us to focus on showing that someone else caused your accident and that the collision caused your injuries.
You can easily reach our Mansfield semi-truck accident lawyers to get legal assistance. Just contact our team by calling (469) 998-4069. We'll focus on bringing your compensation to cover all of your losses, including your healthcare expenses.
Get Help Understanding Semi-Truck Accidents
We know that semi-truck accidents in Mansfield are often very confusing. You are not alone if you are shaken by one of these collisions. Semi-truck accidents are one example of an accident involving large trucks. There were around 499,000 large truck accidents reported in 2018.
Large trucks were also involved in over 100,000 injury crashes in 2018. These vehicles were part of over 4,000 fatal crashes, according to the Federal Motor Carrier Safety Administration (FMCSA).
We are here to help if you were an accident victim hurt by a collision involving a large truck. We believe in providing drivers in your situation with personal care and attention. No two semi-truck accidents are the same. We'll handle your unique needs right now.
Liability for Your Semi-Truck Accident in Mansfield
Liability is an important subject to consider after a Mansfield semi-truck collision. Liability deals with fault for an accident. You can take steps to get compensation if someone else is liable for your collision. Semi-truck drivers are sometimes liable if they:
Change lanes without checking their blind spots
Back up improperly
Speed or drive in a reckless way
Ignore red lights or stop signs
Disregard the right of way
We know how to investigate the facts about your accident. This can allow us to show that another driver directly caused the collision.
Our team can also show that the trucking company is liable in some situations. For example, if a company ignored proper maintenance for a truck, and the truck caused a collision as a result, the trucking company could be liable in this situation.
Allow us to begin reviewing the facts about your case right now. You can get the legal help you want from a Mansfield semi-truck accident lawyer. Just call (469) 998-4069. We're standing by to support you today.
Get Damages for a Mansfield Semi-Truck Accident
Are you facing numerous expenses after a semi-truck accident in Mansfield? If so, you can take steps to get compensation for your losses by reaching out to our team. We know how to show that your losses were caused directly by your accident. This can help us bring you damages for your:
Current and future medical care
Lost wages and diminished earning potential
Vehicle repairs or replacement
Pain, suffering, and mental anguish
You can also secure exemplary damages in some situations here in Mansfield. Exemplary damages are not tied directly to losses you sustained in the accident. Instead, they are supposed to punish the person who caused your accident.
We are familiar with the strategies that can help you get damages, and we'll start working on your claim right now.
Facts About Mansfield Semi-Truck Accident Claims
You should know that you only have a limited amount of time to seek compensation after a semi-truck accident in Mansfield. In most cases, you'll have two years before the statute of limitations expires in Texas. However, if you were in a crash with a government vehicle, you might only have six months to file a claim.
We'll get to work on your claim right away. You can count on us to keep you informed about the status of your claim as we investigate and work with insurance agents. In many cases, we can settle a claim for clients hit by semi-trucks here in Mansfield.
However, you do have the legal option of filing a lawsuit against the driver who struck you. We know how to help if you decided to take your claim to court. We'll stand up for you in front of a judge and jury in Mansfield.
Contact a Mansfield Semi-Truck Accident Lawyer
You can take immediate steps to get compensation if you got hit by a semi-truck in Mansfield. We'll focus on your needs while you recover from your injuries. It's easy to reach us to get the help you want. Just complete our online contact form or call (469) 998-4069. This can put you in touch with a semi-truck accident lawyer in Mansfield.
We'll get to work on your case today with a free consultation.
Frequently Asked Questions