Euless Semi-Truck Accident Lawyer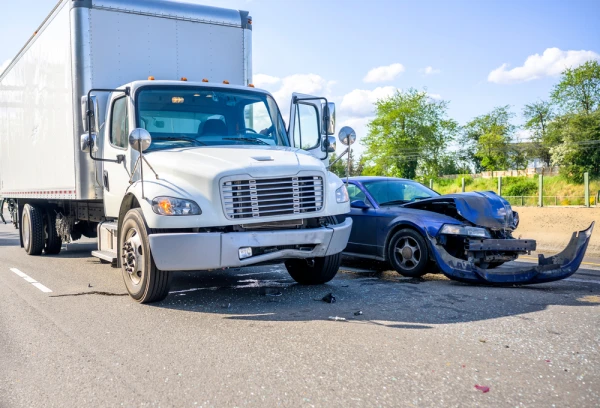 We're ready to help if a semi-truck hit you here in Euless. We know what it takes to assist drivers in your situation after a collision and that's why we offer you legal assistance. We take steps to bring you compensation for your healthcare expenses and other losses.
You can easily contact us when you want help, just call us right now at (469) 998-4069. Allow a Euless semi-truck accident lawyer to deal with all of your legal needs. We know how to handle insurance agents and lawsuits.
There Are Many Commercial Truck Accidents in Euless
Commercial vehicles are operated by professional drivers in Euless. Many commercial vehicles are semi-trucks. Semi-trucks are also called 18-wheelers or tractor-trailers. You can also hear them called "big rigs" in some situations.
These vehicles haul trailers around our area. In many cases, they operate safely. However, this is not always the case. There were more than 2,000 commercial truck accidents in Tarrant county in 2019. The Texas Department of Transportation (TxDOT) tells us that hundreds of these accidents led to injuries.
Some commercial truck accidents even lead to fatalities. You can reach out to us if you were hurt in an accident. We're also here to help after a fatal semi-truck collision in Euless. Just reach out to us. We'll offer compassionate advice to your family now.
Causes of Semi-Truck Accidents in Euless
Not all semi-truck accidents in Euless occur for the same reason. In fact, there are multiple possible causes for these accidents. Let's go over some of the most common causes of commercial vehicle accidents. Some accidents occur when drivers ignore traffic laws by:
Running red lights
Performing a rolling stop at an intersection
Driving over the speed limit or speeding
Passing illegally or backing up improperly
We know that sometimes drivers operate semi-trucks while impaired. For example, truck drivers can get behind the wheel while they are:
Fatigued
Under the influence of alcohol or drugs
Distracted
These factors can cause drivers to make reckless decisions while behind the wheel. We are here to dig into the causes of your unique collision. Let us offer you personalized assistance from a semi-truck accident lawyer in Euless. Just call (469) 998-4069. We're ready to help you now.
Euless Semi-Truck Accidents and Possible Compensation
Semi-truck accidents in Euless can leave you with a lot of expenses. If you want compensation to cover your losses, you can reach out to a member of our team for legal help. We understand how to help you get damages for your economic losses. These are clear-cut expenses tied to semi-truck accidents. You could get funds to cover your:
Medical expenses
Lost wages at work
Costs to repair your vehicle
You can also seek non-economic losses. Non-economic losses often don't have a clear-cut dollar value. Your pain and suffering are examples of non-economic losses. Our team can even help you get exemplary damages in some cases. Exemplary damages are used to penalize the driver at-fault for your accident.
Note that Texas can reduce the compensation you receive if you were partially at-fault for a collision. We classify Texas as a comparative negligence state. This means that you get compensation based on the degree of fault you have for an accident.
Allow us to protect your compensation after your accident. We'll take steps to investigate and show that the semi-truck driver caused the collision.
Get Help After a Semi-Truck Accident in Euless
There is help available if you were struck by a semi-truck in Euless. You can reach out to the police to report the accident. You can also seek medical treatment. You can even call an ambulance. Additionally, it's a good idea to contact a truck accident lawyer in Euless.
A lawyer can begin working on a legal claim for you right away. We'll talk to insurance agents on your behalf. We can also handle your claim if you want to file a lawsuit in court against the driver who hit you. All of these steps can help you resolve your legal situation. Let us deal with your legal needs so you can recover from your injuries.
Talk to a Semi-Truck Accident Lawyer in Euless Today
Hit by a semi-truck in Euless? Take proactive steps to get compensation. Just contact a semi-truck accident lawyer in Euless for help. You can call us today at (469) 998-4069. We also use an online contact form. Go ahead and reach out to us to get legal help in your corner. We'll listen to your side of the story today.
Tell us more about your situation with a free consultation.
Frequently Asked Questions