Euless Illegal Drug Use Truck Accident Lawyer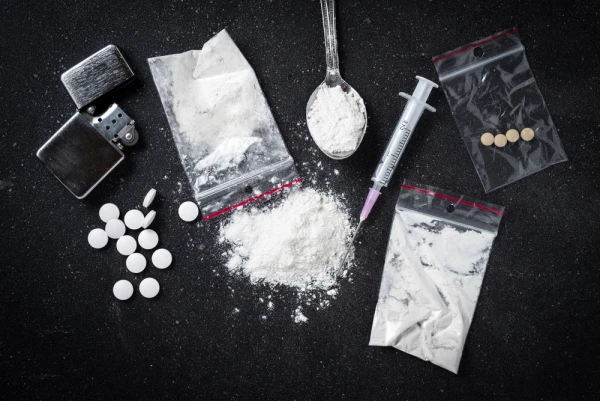 Driving while under the influence is a dangerous behavior. Many drivers associated driving under the influence with the use of alcohol. However, it is often just as dangerous to drive after using illegal drugs.
You can reach out to a Euless illegal drug use accident lawyer if you were hurt by an impaired driver. We are here to help you build a claim. Call us at (469) 998-4069 so we can take steps to help you secure compensation for your losses.
Learn More About Illegal Drug Use Accidents
As we mentioned, it can prove dangerous to drive a vehicle while under the influence of illegal drugs. Many drivers wonder why it isn't safe to drive after using drugs like cocaine, heroin, or marijuana. Substance Abuse and Mental Health Services (SAMHSA) details many of the hazards associated with impaired driving. Taking illegal drugs can impact a driver's:
Perception
Cognition
Attention
Balance
Coordination
This can increase the odds of a driver causing an accident. In many situations, drivers who use illegal drugs end up operating their vehicles in a reckless way. For example, they may speed or run through a red light. These behaviors can directly cause an accident here in Euless.
Illegal Drug Use by Commercial Drivers in Euless
It is possible for any driver in Euless to use an illegal drug before getting behind the wheel. This activity is dangerous regardless of the kind of vehicle a driver plans to operate. However, there can be increased hazards if a commercial driver uses illegal drugs.
Commercial vehicles are a lot larger than passenger vehicles. They are heavier and they can cause a lot of damage if they are in an accident. They are also harder to control when a driver is already impaired. This increases the odds of an accident.
Many commercial drivers avoid the use of illegal drugs. However, some drivers will take stimulants in an attempt to stay awake. These drivers may be trying to avoid a fatigue accident here in Euless. However, stimulants can increase reckless decisions while driving. Therefore, these illegal drugs can end up causing an accident.
We're here to provide you with additional information about truck accidents. Just reach out to a Euless illegal drug use accident lawyer today. Call us at (469) 998-4069 so we can review your exact situation.
Injuries and Euless Illegal Drug Use Accidents
Accidents involving large trucks often lead to serious injuries here in Euless. For this reason, it's important that you get medical care quickly after a collision. You can contact an ambulance or drive yourself to a hospital to get treatment for:
Head or brain injuries
Damage to your neck, back, or spine
Internal injuries or organ damage
Burns, cuts, or broken bones
We know that some injuries are not immediately noticeable after an illegal drug use accident. For example, you could end up sustaining a brain injury in the collision. These injuries often take time to affect you. However, a doctor could run tests to detect them early.
We also understand how expensive healthcare treatment can become in Euless. Fortunately, you can get help covering your losses if someone else caused your accident. You can also work to get compensation for your vehicle repairs, pain, suffering, and other losses.
Build Your Claim for an Illegal Drug Use Accident
You cannot count on automatic compensation after an illegal drug use accident in Euless. Even if a drug test reveals the other driver was impaired, insurance agents can try to blame you for the collision. Fortunately, we're here to stand up for you after a collision.
We'll investigate the root causes of your accident. Allow us to gather evidence to present to insurance agents on your behalf. This can help us show that the other driver was at fault. We'll also take steps to show that the accident led directly to all of your losses.
You can even rely on us if you want to take your claim to court. Filing a lawsuit allows you to seek compensation directly from the driver who hit you. Get more in-depth information about your options by contacting us.
Get Help from a Euless Illegal Drug Use Accident Lawyer
Help is only a phone call away after an illegal drug use accident in Euless. Reach out to members of our team by calling (469) 998-4069. We also have an online contact form for you to fill out. Take these steps and work with an illegal drug use accident lawyer in Euless.
Find out how to get compensation for your losses with a free consultation.
Frequently Asked Questions