Euless Ridesharing Accident Lawyer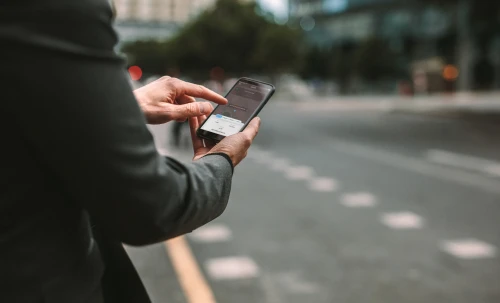 When you schedule a Lyft, Uber, or some other ridesharing vehicle to take you from one place to another in Euless, you are trusting that driver with your safety. You should be able to enter the vehicle knowing the driver will get you to your destination in one piece—but sometimes, accidents still happen. If this situation mirrors your own, it's best to reach out to a Euless ridesharing accident lawyer for help.
Ridesharing accidents can be more complicated than other types of car accidents. Our Dallas car accident law firm, we help auto accident victims in Euless with their insurance claims so they can seek the fullest compensation possible. We are proud to keep our clients informed about their case through every step, and we don't even charge a fee unless we win your case.
Contact us today and we'll get you started with a FREE consultation where you can tell us about what happened, ask any questions, and we can discuss your best legal options going forward. Call us at (469) 998-4069 or fill out our online form to get your FREE consultation today.
Understanding Who is Responsible for a Ridesharing Accident in Euless
In a "regular" car accident in Texas, you can typically file a claim with the at-fault driver's auto insurance company to pursue damages. However, when a ridesharing driver is involved, liability is more complex and depends on the circumstances of your accident.
The responsible party for your accident depends on how the ridesharing company handles liability. In some cases, this is how it works if a ridesharing driver causes an accident:
If the ridesharing driver is using their vehicle for personal reasons and not currently accepting rides, the driver's insurance company is responsible for the costs.
If the driver has their app on and is accepting rides but has not yet accepted a passenger, the driver's own insurance company is typically responsible unless they deny the claim. The ridesharing company may provide supplemental coverage.
If the driver has their app on with a passenger in the car or is on the way to pick up a passenger, the ridesharing company's insurance policy should apply.
Thankfully, if you get into an accident with a ridesharing driver, you may be covered by both the driver's insurance and the company's insurance. That being said, insurance companies are not quick to pay out much on a claim, so you will still need to fight for the compensation you deserve.
Shared Fault in a Euless Ridesharing Accident
Although some car accidents are fairly straightforward, others can involve multiple at-fault parties.
Sometimes, both the driver and the company share fault in a ridesharing accident—or the company might be fully at fault. This can apply if the company failed to perform a proper background check on the driver or was negligent in some other way. Your ridesharing accident lawyer can investigate the details for you when building your case.
If you are concerned you might be partially at fault for the accident, you likely still have compensation options. In Texas, you can still recover for damages unless you are more than 50% at fault for an accident. Your lawyer can also look at the facts and ensure you are not getting blamed for a portion of an accident you really did not cause.
Damages You May Recover After a Ridesharing Accident
The purpose of a ridesharing accident claim is to get you compensation for the damages you've suffered from the accident. Those damages might include:
Medical bills
Prescription medications
Lost wages
Loss of earning capacity
Property damage
Pain and suffering
Medical costs, lost wages, and property damage are all examples of economic damages you might suffer from a ridesharing crash. These damages can be demonstrated fairly easily through bills, receipts, and other documentation with clear dollar amounts.
If possible, you'll also want to reach maximum medical improvement (MMI) after your accident before filing your claim. This will ensure that you have recovered as much as you can with medical treatment so you know your full treatment costs.
Pain and suffering damages, which fall into the category of non-economic damages, are not as straightforward as economic damages. These refer to damages like:
Physical or emotional pain and suffering
Loss of enjoyment of life
Mental anguish
Loss of companionship
Anxiety, depression, or PTSD
You will especially need help from an experienced Euless ridesharing accident lawyer when determining the value of your non-economic damages. Lawyers have their own formulas for putting a dollar amount on pain and suffering, and it takes a professional's eye to know what should be awarded to compensate you.
It's also important to know the full extent of your damages before filing your claim. Otherwise, you won't know what a fair settlement offer from the insurance company looks like. Your lawyer can look at all of your costs and determine how much you are truly owed.
Your lawyer will also consider how the accident will affect you in the future. For example, if you have serious injuries, you might need ongoing medical treatment or certain adjustments to allow you to work. All of these factors should be considered so that you can pursue a compensation amount that does not leave you paying for anything from an accident you did not cause.
Speak to a Euless Ridesharing Accident Lawyer for 100% Free Today
If you were hurt in an accident with a ridesharing driver—either as a passenger or as another driver—reach out today and our knowledgeable attorneys can help. We are a Dallas car accident law firm that helps injury victims in the Euless area seek the compensation they deserve.
We do not charge a fee unless we win compensation in your case. If you don't have reliable transportation to come to us, we are happy to come to you. To learn more and discuss the details of your case with the best lawyer for you, call us today at (469) 998-4069 or contact us online for a completely FREE, no-risk consultation.
Frequently Asked Questions