Euless Tailgating Lawyer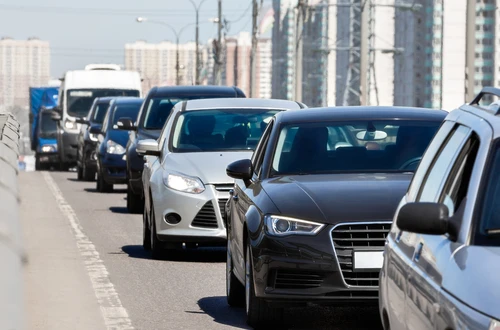 If you're driving in Euless and realize another driver is tailgating close behind you, it can be very frustrating. Many drivers fail to realize just how dangerous tailgating can be—until it leads to an accident. If you were injured in a crash caused by another driving following too closely behind you, you will likely need help from a Euless tailgating lawyer.
Maintaining a safe following distance on the road is part of being a safe driver. Tailgating is a form of negligence that puts others on the road at risk of injury. Sadly, a number of factors can lead drivers to tailgate out of impatience or anger.
Our Dallas car accident lawyers are dedicated to helping injury victims like you win the compensation they deserve. You should not have to pay for the costs of another driver's mistakes. Contact us today at (469) 998-4069 or contact us online and we'll go over your legal options during a FREE, no-strings-attached consultation and case evaluation.
How Fault Works in a Euless Tailgating Accident
Most accidents that result from tailgating in Euless are rear-end collisions. Since tailgating does not provide enough space between the car in front and the one in back, an accident can happen at any time. The front driver might put on their brakes quickly while the tailgating driver hasn't left enough space for them to react and avoid a crash.
After an accident in Euless, the injured driver and their passenger can file a claim against the at-fault driver's insurance company. When it comes to rear-end accidents, the rear driver is almost always assumed to be at fault.
Insurance Companies Don't Make It Easy
Although the claims process should be straightforward, especially if the tailgating driver was obviously at fault, it's rarely that simple. Insurance companies often look for ways to deny fault or reduce their driver's liability in the accident.
Insurance companies are for-profit businesses, which means—no matter how kind or understanding they might seem about your situation—they care about making money. Even if the insurance company is quick about offering you a settlement for your damages, it will hardly ever be enough to cover your full costs.
To understand all of your legal options and make sure the insurance company doesn't try to use certain information against you, it's best to consult with a Euless tailgating lawyer early on in the process. Our experienced lawyers make it easy by offering a free consultation and not charging you unless we win you money. To get started today, call us at (469) 998-4069 or reach out online.
Why Drivers Tailgate Other Vehicles
According to the National Safety Council, there are four types of tailgaters:
The distracted tailgater who isn't thinking ahead
The ignorant tailgater who doesn't realize tailgating is dangerous
The complacent tailgater who understands the dangers of tailgating but isn't worried about the risks and
The aggressive tailgater who don't care that it's dangerous and are just trying to intimidate the driver ahead of them
In any of these situations, an accident can happen quickly and easily if the tailgating driver does not react fast enough when the front driver brakes or slows down. If the driver has been tailgating for years, they're really like a ticking time bomb that can cause an accident any day now.
Tailgating is a negligent and sometimes aggressive driving act that you should not have to pay for if you were a victim. If another driver caused your accident because they were tailgating you, speak with an experienced lawyer as soon as possible. You may be entitled to full compensation for your medical costs, lost wages, and more.
Common Injuries Resulting from a Tailgating Driver in Euless
Even at slow speeds, tailgating accidents can lead to serious and life-changing injuries and other damages. Common injuries that we see from tailgating accidents include:
Whiplash and other neck injuries
Shoulder injuries
Concussions or other traumatic brain injuries
Bruising
Broken bones
Cuts and lacerations
And more
Some injuries from tailgating accidents don't fully manifest until hours or days later. That's why it's so important that you see a doctor as soon as you can—even if you don't feel like you're hurt that badly.
Getting medical attention soon after the accident will ensure that there is a record of your treatment soon after the crash. This will show the insurance company that you were proactive about your treatment and prevent them from trying to use a treatment delay against you.
Prompt medical attention will also let you know the full extent of your treatment needs and help prevent anything from worsening.
How to Seek Compensation for Your Damages After a Tailgating Accident
To pursue financial recovery for your damages from the accident, you will need to build a strong insurance claim to file with the at-fault driver's insurance.
Gathering Evidence for Your Claim
It's best to compile information about the accident as soon as possible after it happens. Evidence can become weaker over time, and memories can fade. Some evidence you may be able to use in your case includes:
Pictures that were taken at the scene of the accident
Statements or contact information for eyewitnesses
Copies of medical records and other evidence of damages
Surveillance camera footage of the accident
Phone records from the tailgating driver's phone (if you suspect they were driving while distracted)
Your lawyer can also help you gather this type of information and fill in any gaps. They will know what is most important to keep and use in your case.
You Have Two Years to File
Also, keep in mind that the statute of limitations for injury claims in Texas is two years (Texas Civil Practice and Remedies Code section 16.003). That means you have two years from the date of your accident to bring your case. If you wait too long, you can miss out on any chance at recovery.
To make sure you stay on track and are able to begin building your case as early as possible, reach out to a trusted Euless tailgating lawyer for help today.
Get the Legal Help You Need from a Euless Tailgating Lawyer Today
Our Dallas car accident law firm passionately believes that injury victims deserve to be compensated for the damages they have suffered. That's why we work on car accident cases in the Dallas-Fort Worth area and know what it takes to win these types of cases. We can help you build a strong case and fight for the compensation you deserve.
We do not charge a fee unless we win you money, so there is no need to worry about upfront or out-of-pocket costs. To schedule a FREE consultation and get matched with the best tailgating lawyer for your situation, call us at (469) 998-4069 or contact us online today.
Frequently Asked Questions