Can I Settle an Insurance Claim Without a Lawyer?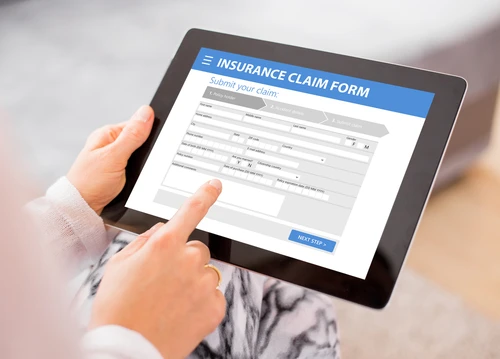 If you have been injured in an accident you didn't cause, you have the right to file an insurance claim with the at-fault party's insurance company. If the insurance company accepts your claim, they can offer you a settlement to pay for your medical costs, lost wages, and other damages. Many accident victims wonder, "Can I settle my insurance claim without help from a lawyer?"
The answer to this question is complicated. Yes, you have every right to handle your case on your own; you are not legally required to work with an insurance claims lawyer. However, working without a lawyer does not guarantee fair compensation or even a settlement at all.
Here's what you need to know about settling a claim if you don't utilize a lawyer.
When Handling a Claim Without a Lawyer Is an Option
It's your right to handle your case without legal representation, but there are only specific circumstances where it's possible to do so successfully.
What do we mean by settling "successfully"? A successful insurance claim should bring you a settlement that fully covers all of your losses.
Here are two main situations where handling your claim on your own might be possible.
Your Injuries and Damages Were Minor
If you were injured in a serious accident, such as a bad auto crash, you will probably have a lot of damages from:
Medical bills
Prescription medications
Lost wages
Vehicle damage
Pain and suffering
When your accident leaves you with significant damages, it's a smart idea to at least schedule a consultation with a good insurance claim lawyer. A lawyer can let you know how complicated your case looks and what you'll need to do to seek the fairest compensation possible.
Large damages often mean the insurance company will fight that much harder to avoid paying you too much. If you choose not to work with a lawyer, you'll want to prepare for what you're up against.
If your accident left you with very minor injuries, such as small bruises or scrapes, or just minor property damage, you might be able to settle on your own. The insurance company will still try to offer you a quick settlement, but they might offer enough so that you get what you deserve.
The Other Party Was Clearly at Fault
If you have clear evidence that the other party caused your injuries, it will typically be easier to settle your case. It's even better if you have witnesses, pictures from the scene, and other evidence that can support your case.
Fault and negligence are key factors in a personal injury claim in Texas, so you won't want to consider handling your own case unless the other party's fault is easy to prove. When it's not clear who was responsible, or you might be partially at fault, you'll have to fight harder for the compensation you deserve. Then, it's best to have an experienced lawyer on your side.
Having Legal Experience Helps
You are more likely to see success when settling your own claim if you have previous legal experience. Although insurance companies in Texas are not legally allowed to engage in unfair claim settlement practices as outlined in Texas Insurance Code section 542.003, it's hard to know what to look out for if you don't have hands-on experience.
You'll also need to be confident in standing up for yourself and being aggressive enough to deal with the insurance company. Otherwise, it will be very difficult, if not impossible, to get the financial recovery you need to cover your total losses.
The Risks of Settling Your Insurance Claim Without a Lawyer
Although you can settle a claim without hiring an insurance claim lawyer, there are risks involved with taking this path.
Insurance Company Tactics
Insurance companies are not to be trusted. They are for-profit businesses that care most about their bottom line, which means they are not on your side as an injury victim. The insurance adjuster might offer you a settlement soon after your accident, but that doesn't mean they are eager to get you the money you deserve.
Insurance companies often offer victims like yourself a lowball settlement, hoping it will be tempting enough for you to accept. If you accept this settlement, it will close your case and prevent you from seeking further compensation for your accident.
The insurance company might also:
Try to get information that can be used against you later
Downplay the severity of your injuries
Question the evidence you provided in your claim
Intimidate you into accepting less than you deserve
Make you feel like you don't need a lawyer to settle
If an insurance adjuster sees that you are working with a lawyer, they are more likely to take you seriously. Having legal representation is a sign that you are taking the case seriously and that you're not afraid to fight. This might encourage the insurer to offer you a fairer settlement sooner in the process.
Your Final Settlement Offer May Be Low
Even if you are able to get a settlement that seems fair to you, it might not be as good as it looks. You might think handling your own case is best because you'll avoid the legal fees of working with a lawyer. However, consider this situation:
Person A gets injured in a car accident they did not cause and decides to handle their insurance claim alone. The insurance company quickly offers them $10,000, and person A accepts.
Person B gets injured in a car accident they did not cause and hires an experienced insurance claim lawyer. Their lawyer helps them gather evidence, build their claim, and negotiate with the insurance company. Person B is offered a settlement of $50,000.
The average fee for a personal injury lawyer is 33%, and that's taken as a percentage of the settlement. Even though person B pays their lawyer 33% of their settlement, which is $16,500, that still leaves around $33,500, which is far better than the settlement person A received without legal help.
Work with an Experienced Insurance Claims Lawyer Risk-Free
At the very least, it's a good idea to consult with a trusted attorney after you are injured in an accident you did not cause. Even if you don't work with the lawyer, you'll gain some insight into what it will take to win what you deserve.
Our Dallas car accident lawyers have been helping injury victims win what they deserve from their insurance claims for many years. Our aim is to make the process as easy and stress-free as possible for you. That's why we only charge you if we win you a settlement, and there are no upfront or out-of-pocket costs to worry about.
To schedule a FREE, no-risk consultation to discuss your case, call us at (469) 998-4069 or contact us online now.
Frequently Asked Questions