Frisco Illegal Drug Use Truck Accident Lawyer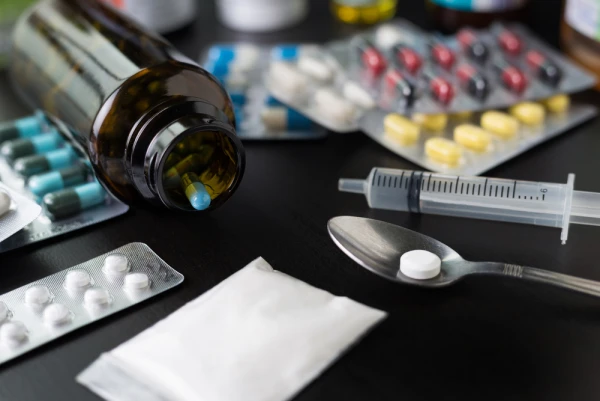 The state of Texas restricts the use of some drugs. For example, no one is legally supposed to purchase or use heroin. Individuals can also face charges if they take illegal drugs and then drive a vehicle. This is because these drivers could end up causing a major accident in Frisco.
You could sustain injuries if you were hit by a driver who used illegal drugs. In this situation, we're ready to step in and help you seek compensation for your losses. Find out how by contacting a Frisco illegal drug use accident lawyer. Reach us by calling (469) 998-4069.
Types of Drugs That Impair Drivers in Frisco
There are many drugs that may impair a driver's ability to safely operate a vehicle in Frisco. The National Institute on Drug Abuse (NIDA) provides information about many of these chemical substances. According to the institute, drugs like marijuana, opioids, and heroin are all dangerous on the road.
It is also dangerous to operate a vehicle after taking some:
Prescription medications
Over-the-counter medications
While it may be legal to take certain pain-killers or sleep medications, they can impair a driver's ability to safely drive. They could make drivers drowsy and unable to focus on the road. Other medications, like amphetamines, can make a driver more aggressive or prone to risky behavior.
Drivers should carefully consider their mental state before getting behind the wheel after taking a medication. This includes prescription medications and illegal drugs.
Illegal Drug Use and Commercial Vehicles in Frisco
Commercial truck drivers sometimes get behind the wheel after using illegal drugs. They may take drugs to help them stay away if they are driving a long distance. However, many stimulants also cause drivers to make riskier choices. A truck driver who used illegal drugs could:
Greatly exceed the speed limit
Swerve around between lanes
Ignore the laws on right of way
Run red lights or stop signs
Follow too closely or back up without looking
Any of these actions could result in an accident here in Texas. That's why a Frisco illegal drug use accident lawyer is standing by to help you. Let a member of our team begin investigating your accident now. Just call (469) 998-4069.
Review the Causes of a Frisco Illegal Drug Use Accident
It's important to determine the exact causes of an illegal drug use accident in Frisco. You might only get compensation for your losses if a lawyer shows that someone else caused the collision. Your truck accident lawyer must also show that the accident directly caused your injuries and losses.
We are prepared to thoroughly investigate your case, starting right now. You can reach out to us for help today. We're ready to:
Request access to your police report
Go out to the place where your accident occurred
Talk to all witnesses who saw the accident
Contact accident reconstruction specialists
Our team will keep you up-to-date about the status of your claim as we build your case. You can ask us questions about your specific legal situation. Allow us to put our experience and legal knowledge to work for you, starting immediately. We're ready to help from the time of your accident until you get compensation for your losses.
Build Your Case After an Illegal Drug Use Collision
You don't have to take on insurance companies on your own after an illegal drug use accident in Frisco. We are ready to take your side after a collision. Members of our team can focus on bringing you compensation for all of your losses. This includes your:
Healthcare expenses
Wages you lost during your recovery
Diminished earning potential
Costs to fully repair your vehicle
Pain, suffering, and mental anguish
We know that many truck accident claims in Frisco are resolved with a settlement. Let us work with insurance agents to bring you a settlement in your favor. We know what a fair settlement looks like here in Frisco. We're also ready to help you file a lawsuit against the driver who hit you. Consider taking your claim to court by reaching out to us.
Get Help from a Frisco Illegal Drug Use Accident Lawyer
Allow an illegal drug use accident lawyer in Frisco to help you get compensation after an accident. We're ready to help you secure damages to cover your medical expenses and other losses. Just reach out to us by calling (469) 998-4069. You can also fill out our online contact form.
Get answers to your legal questions right now with a free consultation. Focus on resolving your claim today.
Frequently Asked Questions