What If The Other Driver In A Texas Car Accident Is Uninsured?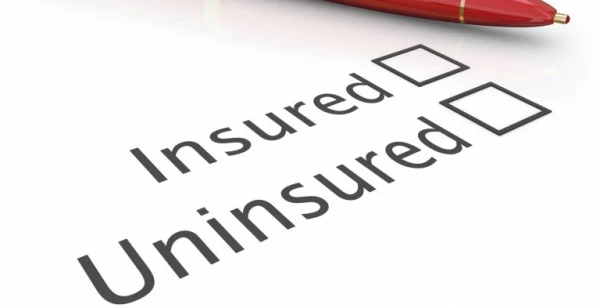 If the other driver in a Texas car accident is uninsured, the short answer is that you do have options to recover money for your damages in the crash. The more specific answer is a bit more complex because of the unique circumstances surrounding your accident, insurance coverage and the type of injuries sustained in the crash.
If you or a loved one was involved in a car accident involving a motorist who did not have insurance or was underinsured, legal counsel is vital to recovering money. Fill out our contact form so our Dallas truck accident lawyers can resolve your car accident case. Read on to learn some of the more general options available for crashes with uninsured motorists.
3 Ways to Recover Money
In a Texas auto accident, you have three options to obtain damages in an uninsured vehicle accident:
File a claim with your auto insurance.
Seek damages from a liable third party.
Pursue a lawsuit against the uninsured motorist.
Car Accident Claim with Your Insurance
The quickest way to get your car fixed is to file a property damage claim with your insurance company. If your car has a bank lien or is on a lease, you should already have the required auto insurance coverage to collect damages with an uninsured motorist. You may not receive the full replacement value of the vehicle, however, unless you have gap coverage. You can also file a bodily injury claim to collect for damages such as medical bills.
If your vehicle is paid off, you may not have the coverage to file one or both claims. Uninsured/Underinsured Motorist Coverage (UM/UIM) covers any loss you sustain in a hit-and-run or crash with an underinsured or uninsured driver.
If your insurance doesn't have any of these types of coverage, you may have to go to the next step.
Pursue Damages from a Third Party
A liable party is one at fault for the car accident. According to Texas law, the liable party does not have to be the driver. For example, if you were hit by a driver on the job, the driver may share liability with his company for the accident. (The at-fault party must be at work at the time of the car crash.)
A bar, restaurant or store that provided alcohol to the at-fault driver may also be liable for the driving under the influence (DUI) accident. There may be other examples that fit your case, so that is why we recommend speaking with an experienced lawyer if you must go this route.
Lawsuit against the Uninsured Motorist
Filing a lawsuit means your lawyer goes after the uninsured motorist's personal assets. This is done by proving negligence. This is done by proving how an at-fault driver caused the accident and why they owe you money for damages.
Texas law requires your lawyer to prove specific things, called elements, so you can obtain damages:
Duty: The uninsured driver has a legal duty to protect you from harm by not causing an accident.
Breach of Duty: The uninsured driver violated their legal duty to protect you by causing an accident. Proving this element does not mean they are liable for damages. It only means they caused the car accident.
Cause: The uninsured driver's negligence led to your injuries or property damage. The negligence can be the direct cause of the car accident such as running a red light and hitting your vehicle. Their negligence can be an indirect cause of the car crash such as missing a stop sign and causing another driver to hit your motor vehicle.
Damages: Damages are your accident-related expenses. This includes medical bills, lost wages, vehicle damages and pain and suffering.
If you sue on behalf of a deceased loved one, your lawyer must prove the above elements. The only difference is the type of damages sought. You can request the at-fault driver pay for your loved one's funeral and burial expenses.
If successful in a car accident or wrongful death lawsuit, the jury or judge will award you a verdict. The verdict is a judgment against the uninsured driver for the amount of money owed to you.
You have two years from the date the accident to file a lawsuit for damages (and two years from a death for a wrongful death claim). This time limit is called the statute of limitations. If no lawsuit is filed within that time, you are barred from recovery. This means you cannot sue for injuries you suffered in the accident.
Contact Us about Your Uninsured Motorist Car Accident
Remember, you may still have the right to be fully compensated if an underinsured or uninsured driver caused your car accident. Full compensation involves:
Medical bills (past, present and future)
Lost of income from missed work (past, present and future)
Property damage
Pain and suffering
Contact us immediately for help. We will explore all options to get your damages paid. Call us at 469-998-4069. We provide you with a free initial consultation to find out if we are good match for your case. Get started today!
Frequently Asked Questions