Frisco Oversized Loads Truck Accident Lawyer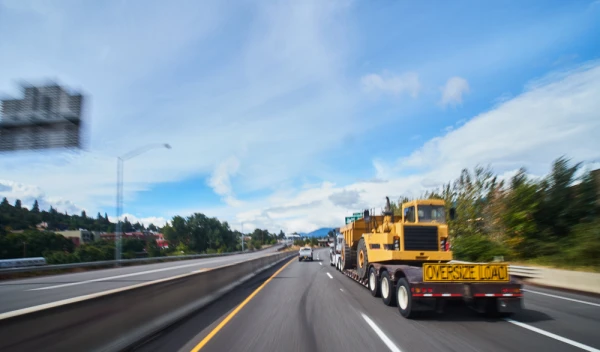 Were you hit by an oversized truck in Frisco, Texas? If so, you could end up facing serious injuries. Your vehicle could end up damaged or totaled. In this situation, it's natural to want compensation for your losses. You can reach out to us to focus on securing damages.
Our Frisco oversized loads accident lawyers know how to help you secure damages. We're ready to help you file a claim with insurance agents. You can also count on us to take your case to court here in Frisco. Find out more about your legal options by calling (469) 998-4069.
Find Out More About Frisco Oversized Load Accidents
Truckers are legally allowed to haul oversized loads in and around Frisco. However, before they haul these loads they must acquire an oversized load permit. The Texas Department of Motor Vehicles (TxDMV) provides these permits.
Drivers can get a single-trip permit in some cases. They can also get permits that last a period of months. Unfortunately, merely obtaining a permit does not make a driver safe to handle an oversized load. These loads can prove dangerous because:
They are often longer than other trucks
They weight a lot, making it harder for a driver to stop
They have an unusual center of gravity, increasing the odds of a rollover
They have many blind spots
These factors often contribute to truck accidents here in Frisco. We understand the causes of oversized load accidents and we're here to help if you experienced a collision.
Fault for Oversized Load Accidents in Frisco
There are a number of possible causes for an oversized load accident in Frisco. A lawyer can focus on determining the exact cause of your accident. This is important, as you can only get compensation if someone else was primarily at-fault for your accident.
Many truck accidents are caused by the driver of the truck. Drivers sometimes cause collisions because they are not prepared to handle an oversized load. They can also drive in an aggressive or dangerous way. Perhaps they:
Pass improperly
Back up without looking
Drive over the speed limit
Take a turn too quickly
Swerve between lanes
However, other drivers are not always at fault for a collision. In some cases, the truck company holds responsibility for an accident. For example, let's say a trucking company did not properly maintain a large vehicle. This caused the truck to break down, resulting in an accident. In this case, the company could be at-fault.
Our Frisco oversized loads accident lawyers are here to dig into the specific causes of your accident. It's easy to contact us when you want to build a claim. Just call (469) 998-4069 so we can begin focusing on your needs.
Focus on Getting Damages After an Oversized Load Collision
There are steps you can take to improve your odds of getting compensation after a collision in Frisco. Make sure that you get pictures of the scene of the accident. Talk to witnesses and get their contact information. You should also inform the police that the accident occurred.
There are also things you should avoid after a truck accident in Frisco. Make sure that you do not take responsibility for the accident. Avoid talking too much about the collision, especially on social media. Lastly, it's a good idea to avoid speaking with insurance agents without the help of a lawyer.
A lawyer can take steps to handle insurance agents while working to bring you damages for your:
Healthcare expenses
Lost wages at work
Vehicle repairs or replacement
Pain and suffering
Methods to Resolve a Truck Accident Claim in Frisco
A Frisco oversized loads accident lawyer can focus on bringing you compensation for your losses. As we mentioned, a lawyer can work with insurance agents to help you get compensation. Your lawyer can help you settle your claim.
Settling an oversized loads accident claim allows you to avoid a lengthy and expensive court case. However, we know that some insurance agents will refuse to treat you fairly. You can count on us to help you file a lawsuit in this situation.
Call a Frisco Oversized Loads Accident Lawyer Today
Don't wait to get help if you were hit by a trucker pulling an oversized load. Contact a member of our team right now to get assistance. Our oversized loads accident lawyers in Frisco are standing by to offer you assistance. Reach us by calling (469) 998-4069. You can also fill out our online contact form.
Discuss all your legal options with a free consultation.
Frequently Asked Questions