Frisco Fatigue Truck Accident Lawyer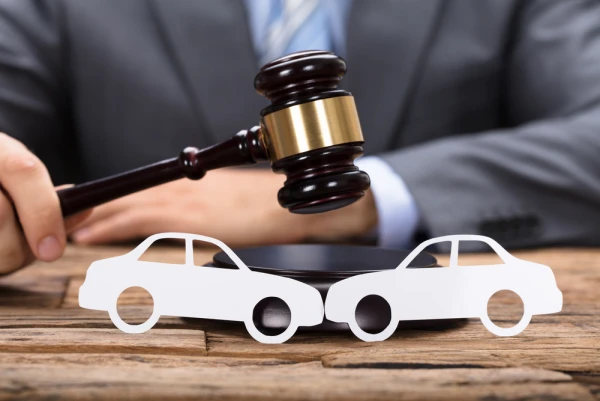 Make sure you get legal help if you were involved in a fatigue accident in Frisco, Texas. Members of our team are ready to help you seek compensation for your losses after a collision. You can easily reach out to us if you call (469) 998-4069.
Focus on building a claim with a Frisco fatigue accident lawyer. Allow a lawyer to provide you with help backed by experienced and legal know-how. We're ready to help you seek damages for your medical expenses and other losses.
Get More Information About Fatigue Accidents
Many drivers operate their vehicles while fatigued on a yearly basis. According to the National Sleep Foundation (NSF), around 100,000 fatigue accidents are reported to the police every year. These accidents cause around:
71,000 injuries
1,500 fatalities
However, the truth is that there is no easy test to determine if a driver is experiencing fatigue or not. There are likely many more fatigue accidents on a yearly basis. However, these accidents could be blamed on other factors.
Commercial Drivers and Fatigue in Frisco
Any driver could operate a vehicle while fatigued. However, many fatigue accidents involve commercial truck drivers. These drivers may experience higher levels of fatigue if they:
Are expected to meet a tight schedule
Do not get enough rest when they are off-work
Sleep in their trucks while making long trips
Commercial vehicles are already harder to control than passenger vehicles. They are very long and very heavy. These vehicles often have numerous blind spots and they can be difficult to stop due to their size. Drivers can have a more difficult time operating them safely while fatigued.
Let Us Determine the Cause of a Frisco Fatigue Accident
In order to get compensation after a fatigue accident, a lawyer will need to show that someone else caused your collision. Note that you may get a portion of compensation even if you hold a percentage of fault for the accident. However, the damages you receive will diminish based on your degree of responsibility.
We're here to dig into the facts surrounding your accident. Allow us to focus on investigating your specific legal situation. We're ready to review your police report. We can also:
Go out to the scene of the accident
Talk to all witnesses to the collision
Work with accident reconstruction technicians
These steps can help us show that you were not responsible for a fatigue accident. Note that driving while fatigued is generally not the direct cause of an accident. The direct cause may be a driver swerving across lanes of traffic or driving too fast for conditions. However, drivers might take these actions because they are drowsy or tired.
Begin working on your claim right now by calling us at (469) 998-4069. Our fatigue accident lawyers in Frisco are ready to offer you legal assistance now.
Damages for a Fatigue Accident in Frisco
We know that you want compensation after a fatigue accident in Frisco. That's why we're ready to begin working on your claim immediately after a collision. We know that you can get damages to cover your:
Future and current medical expenses
Wages lost at work and diminished earning potential
Repairs for your vehicle
Pain and suffering
We're standing by to help you get both economic and non-economic damages after an accident. Let us go over all of your expenses to ensure they're covered by the individual at-fault for your collision.
Options to Handle a Fatigue Accident Claim in Texas
You have several options to seek compensation if you were hurt in a fatigue accident in Frisco. The majority of these claims are resolved outside of court. A settlement may be offered by insurance agents after your collision. We know how to handle insurance companies here in Frisco.
Allow us to review any deal offered by insurance representatives. We're prepared to check these deals to make sure they are fair to you. You can also choose to take your claim to court after a fatigue accident if. Contact us about filing a lawsuit against the driver who struck you right now.
Work with a Frisco Fatigue Accident Lawyer Right Now
We are ready to help you seek compensation after a fatigue accident in Frisco. Don't wait to begin working on your claim. Reach out to us now by calling (469) 998-4069. You can also fill out our online contact form. Take these steps and begin working with a Frisco fatigue accident lawyer.
Discuss all aspects of your claim now with a free consultation. Take charge and work to get compensation for your losses.
Frequently Asked Questions