Frisco Speeding Truck Accident Lawyer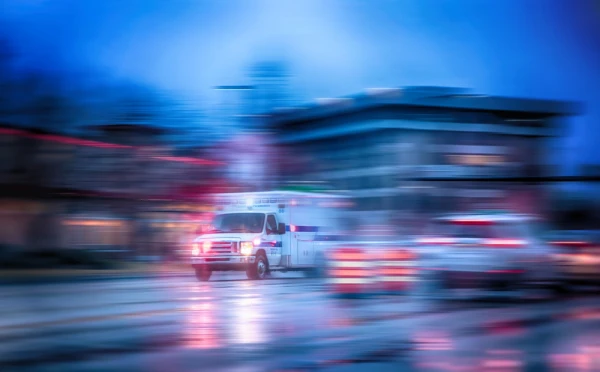 Speeding is an example of risky driving. Drivers who speed increase their odds of causing an accident. You could end up experiencing serious injuries if you are hit by a speeding driver in Frisco, Texas. Fortunately, there are steps you can take to secure compensation after an accident.
Get started by reaching out to a Frisco speeding accident lawyer right now. Contact a member of our team by calling (469) 998-4069. We're ready to focus on bringing you damages for your medical expenses and other losses.
Risk Factors Associated with Speeding in Frisco
Many drivers do not consider speeding to be a dangerous behavior. A very high percentage of drivers speed every day, going at least a few miles over the speed limit. However, there are a number of repercussions for speeding. According to the National Highway Traffic Safety Administration (NHTSA), exceeding the speed limit:
Makes it hard to maintain control of a vehicle
Increases the distance it takes a vehicle to stop
Lowers the effectiveness of protective devices like airbags
Often causes more severe crashes
The above factors apply to all drivers. However, they are often especially serious for drivers of large commercial vehicles. Trucks are already heavier than passenger vehicles. This means it takes them longer to stop even when they are going the speed limit.
Truckers that speed can end up causing massive accidents. A truck accident lawyer in Frisco can step in to help you get compensation in this situation.
We Investigate Speeding Accidents in Frisco
The state of Texas allows drivers to seek compensation after a speeding accident. Drivers can get compensation if someone else was primarily responsible for a collision. In fact, due to Texas's laws on comparative negligence, drivers can get compensation if they are not more than 49% at-fault for an accident.
However, you get more compensation if your percentage of fault for a collision is lower. Work with a lawyer to show that someone else caused your accident. A lawyer may investigate your collision by:
Visiting the scene of the accident
Contacting all witnesses and interviewing them
Going over your police report
Working with accident reconstruction technicians
Taking these steps can allow a lawyer to show that someone else acted recklessly and caused your accident. Get dedicated support on your side right now by calling (469) 998-4069. A Frisco speeding accident lawyer can handle all aspects of your legal claim.
Examples of Compensation for Frisco Speeding Accidents
Drivers experience many losses after speeding accidents in Frisco. Fortunately, the court system allows you to seek compensation to cover your expenses. Work with a lawyer when you're ready to seek damages for your:
Economic Losses in Frisco
Many drivers face economic losses in the aftermath of a collision. Economic losses include things like healthcare expenses and vehicle repairs. Time off work is also an economic loss here in Texas.
Non-Economic Losses in Frisco
Your lawyer can also focus on bringing you non-economic losses. Non-economic losses cover things like your pain and suffering. These losses don't have a set dollar value. However, a lawyer can help you determine a fair amount of compensation after your accident.
Let Us Handle a Speeding Accident Claim in Frisco
Legally, you only have a set period of time to seek compensation after a Frisco speeding accident. The statute of limitations for truck accident claims in Texas is generally two years. However, you only have six months to seek compensation in some cases.
Start working on your claim right away with our team. We'll investigate the causes of your accident and gather evidence. Allow us to file a claim with the insurance company of the truck driver who hit you. Insurance representatives often offer settlements after a truck accident.
Settlements are deals that resolve truck accident claims. They provide you with compensation and don't require you to file a lawsuit. This can help you avoid court fees. Settlements can also allow you to get compensation more quickly than a court case.
However, insurance agents sometimes offer unfair settlements. Allow a truck accident lawyer in Frisco to assess any deal before you accept it. Members of our team are standing by to help you right now.
Get Compensation with a Frisco Speeding Accident Lawyer
Talk to a speeding accident lawyer in Frisco if you were hit by a truck driver. Allow us to focus on bringing you compensation for your losses. We're ready to discuss your legal situation right now. Just complete our online contact form. You can also call us at (469) 998-4069.
Start getting answers to your legal questions now with a free consultation.
Frequently Asked Questions