Irving Speeding Accident Lawyer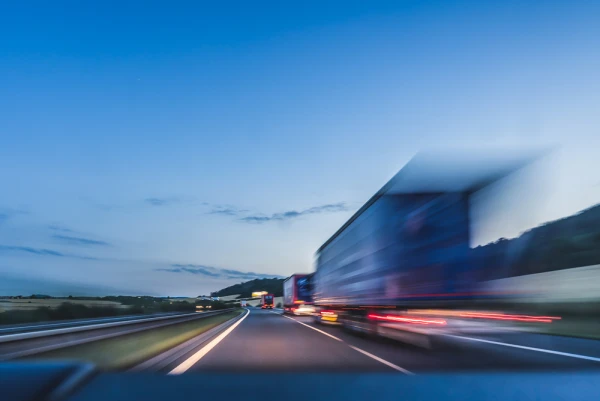 Speeding is a major cause of car accidents in the United States. According to the National Safety Council (NSC), speeding resulted in 26% of all deadly car accidents in 2018. It's estimated that speeding accidents kill 25 people every day.
Even when speeding isn't lethal, it's still dangerous. Speeding causes a wide range of car crashes, from minor collisions to accidents that damage your vehicle behind repair. Injuries are also common in accidents caused by speeding.
If you or someone in your family has been in a car crash caused by speeding, you may be able to receive a settlement. Speeding cases can be complicated. However, the driver who breaks the speed limit is almost always held liable.
This means you may be eligible for compensation. Find out how much you may be owed by contacting an Irving accident lawyer. Our lawyers offer free consultations with no obligation to you. If we don't help you win your case, you won't be charged.
Call (469) 998-4069 or use our online contact form to book your free accident consultation today.
Why Is Speeding Dangerous?
The speed limit in Irving, TX, isn't a suggestion. There's a reason we have laws regulating the speed on our highways and city streets. Breaking the speed limit is simply unsafe.
When someone is driving too fast, their car is much harder to control. It's also more difficult to stop a speeding car. If there's unexpected traffic or pedestrians in the road, drivers who are speeding may not be able to stop in time.
Additionally, high speeds increase the impact force of a collision. Impact force is determined by measuring the weight of a vehicle times its speed. This means that the impact force increases exponentially when you drive at higher speeds. It's why speeding accidents are more deadly.
Speeding accidents frequently result in severe injuries, including:
Neck injuries — Whiplash, fractures, strains, and other neck injuries are common in speeding accidents. These injuries may require surgery and can lead to chronic pain.
Spinal cord injury — Spinal cord injury caused by speeding accidents may result in paralysis, nerve damage, and permanent disability.
Head injury — Head injuries from speeding accidents may include concussions, skull fractures, or traumatic brain injuries. These injuries may result in lasting neurological damage. They may lead to severe neurological problems and cognitive impairment.
Internal injuries — Speeding may damage internal organs and cause internal bleeding. Surgery is often necessary to heal these injuries. Left untreated, they can lead to infection or death.
Disfigurement and visual impairment — Cuts and burns are common in speeding accidents. If the face is affected, victims may be permanently disfigured. They may also suffer visual problems such as blindness.
Broken bones and torn ligaments — Although not life-threatening, broken bones and torn ligaments may require surgery. Victims usually require physical therapy, as well. In some cases, they may experience permanent mobility issues.
Mental health issues — Speeding accidents also affect mental health. PTSD, depression, anxiety, and other psychological problems are common. These mental health issues may impair a victim's ability to lead a normal life.
Aside from injuries, the cost of crashes caused by speeding can also include expensive property damage. High-speed collisions often cause vehicles to be declared a total loss. Many drivers cannot afford to replace their car if it has been destroyed in a speeding accident — this may limit their ability to work.
Every driver has been tempted to break the speed limit. But as you can see, speeding is never worth it.
What Should You Do if You're in a Speeding Accident?
It's easy to avoid causing a speeding accident. Just don't speed! Pay attention to street signs, and follow the posted speed limit. This is extra important if you're driving on an unfamiliar street.
Unfortunately, you can't control other drivers. You may be driving at a safe speed and still become involved in a high-speed collision.
If you get into an accident, focus on safety first. Move your vehicle away from traffic if you can. Ideally, you should pull over onto the shoulder of the highway or the side of the road. Position your car so other vehicles won't crash into it.
Then, call 911. If there are injuries, request medical assistance. Don't move anyone who has been severely injured unless they are in immediate danger. Unless there's a fire or other hazards, it's safer for injured people to remain in the vehicle.
Be cautious about your surroundings. If you can leave the car without putting yourself at risk, document the accident site. Take photos and videos. Be sure to record any damage to your vehicle and the other driver's vehicle. Also, make a note of tire marks or damage to the street.
Next, get the other driver's contact information and insurance. If they are a professional driver, ask for their employer's information as well. This documentation will be useful for determining liability.
Finally, record your testimony of the accident. Try to do this quickly while your memories are still fresh. Write it down or use a voice memo recorder. Be as detailed as possible. Where was your car positioned when the other driver hit you? What were the weather conditions like? Was there a red light?
If possible, collect testimony from your passengers as well as bystanders. Witnesses can help establish liability. This is extra important if the crash involves multiple cars.
You may not be able to prevent a speeding accident, but you can exercise your legal rights. By following proper accident protocols, you can create a solid case for a lawsuit to help you win the compensation you deserve.
Speeding Accident Lawyers Can Help
Do you have high medical bills or other costs from a speeding accident? If you're the victim of a high-speed collision, you shouldn't pay. Seek help from an accident lawyer now.
Our law office has helped many people involved in speeding accidents. We understand what you're going through. Call (469) 998-4069 to book a free consultation. We'll discuss your options and help you determine the best strategy for winning your case.
Frequently Asked Questions