Arlington Speeding Accident Lawyer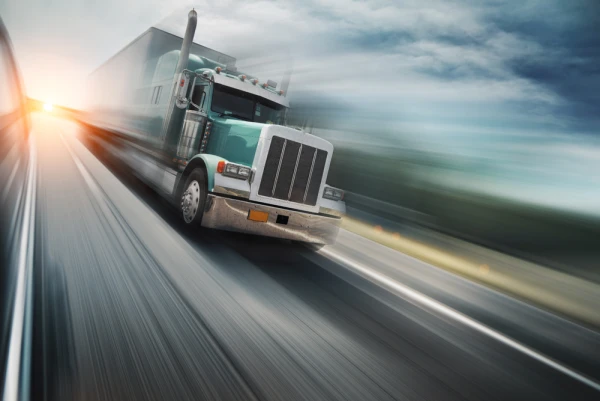 Speeding is a form of reckless driving in Arlington. Drivers who exceed the speed limit may endanger themselves and others. They may even cause major collisions on the road. These risks may increase when speeding drivers operate large trucks.
An Arlington speeding accident lawyer may help if you were struck by a truck driver who exceeded the speed limit. A lawyer may begin working to bring you compensation right way. Take steps to build your claim right now by calling (214) 740-4556.
Get the Facts About the Dangers of Speeding
Most drivers don't think twice about exceeding the speed limit in Texas. Drivers may feel like everyone goes a few miles over the speed limit. Many drivers even believe that it's alright to drive seven or eight miles above the posted limit.
However, any amount of speeding could prove dangerous, according to the National Highway Traffic Safety Administration (NHTSA). The NHTSA reported that more than 9,000 people were killed in speeding accidents in 2018. Many additional people were hurt in accidents caused by speeding.
Risks Associated With Speeding in Arlington
Speeding is against the law throughout the state of Texas. Texas made speeding illegal because it frequently causes major collisions. Drivers are more likely to cause an accident when they speed for a number of reasons. Speeding:
Makes it harder to control a vehicle.
Requires drivers to use more room to stop.
Limits the effects of airbags and other protective devices.
Causes more serious accidents.
Speeding also has less serious effects on drivers. For example, drivers use more gas when they exceed the speed limit. However, the dangers associated with speeding are often of greater concern. Speeding may be more dangerous if a large truck exceeds the speed limit.
Eighteen-wheelers and semi-trucks already take longer to stop than other vehicles. If a truck driver speeds, it will take even longer for them to stop. This could increase the chances of a rear-end collision. You may get fast help after a speeding accident. Just call (214) 740-4556 to talk to a member of a law firm.
Results of a Speeding Accident Involving a Large Truck
Collisions with large trucks in Arlington are often very serious. Your vehicle could get totaled after a collision with a large truck. This could require you to purchase a new vehicle, which could prove very expensive. You may also get hurt in a speeding accident. You may end up dealing with:
Head or brain injuries
Neck, back, or spine injuries
Internal injuries
Broken bones and lacerations are common effects of speeding accidents in Arlington. Make sure that you get medical care quickly after a collision with a large truck. A medical doctor may ensure that all of your injuries are cared for properly.
Getting prompt medical care may also show that your accident caused your injuries. This may help you get compensation for your losses after an accident with a large truck.
Speeding Accidents in Arlington and Compensation
You may take steps today to get compensation after a speeding accident in Arlington. There are several forms of compensation you could receive. These include:
Economic Compensation
Economic compensation covers losses that have a set dollar value. Your medical expenses are an example of a form of economic damages. You may also receive economic compensation for the damage to your vehicle. Time off of work may lead to economic compensation as well.
Non-Economic Compensation
Many drivers receive non-economic compensation for things like pain and suffering after a truck accident in Arlington. Non-economic damages do not have a set dollar amount. Usually, drivers get more non-economic compensation. However, this is not always the case. You may discuss non-economic damages with your speeding accident lawyer in Arlington.
Exemplary Compensation
Sometimes, you may receive exemplary compensation after an accident. Exemplary damages are designed to punish the driver who caused your accident. They are not tied to your expenses or losses. You may get exemplary damages if you file a lawsuit against the driver who struck you. You may take your claim to court in some cases here in Arlington.
Speak to an Arlington Speeding Accident Lawyer Today
You may take steps to get compensation after a speeding accident in Arlington. A speeding accident lawyer may help if you were struck by a large truck. Get help building your claim immediately. Just call (214) 740-4556. You may also fill out our online contact form. Discuss your situation with a legal team member now.
Get information about your claim with a free consultation. Build a case to get compensation for your losses.
Frequently Asked Questions