What Are the Symptoms of Internal Bleeding?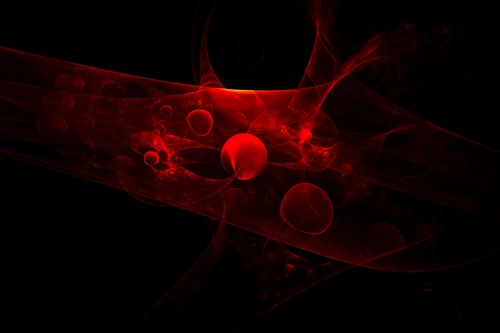 Car accidents in Dallas may lead to a number of serious injuries, including internal bleeding. However, while some injuries – like a broken leg – may be easy to spot, internal bleeding may be more difficult to recognize. Many people are unsure what the symptoms of internal bleeding are.
In this article, we will go over some of the common signs of internal bleeding. You will understand internal bleeding symptoms and the health treatments available to help you recover from internal injuries here in Dallas.
Identifying Internal Bleeding for Head Injuries
It may be difficult to identify internal bleeding because many of the symptoms could be attributed to different injuries. However, the following symptoms could indicate that you are dealing with internal bleeding from a head injury. Consider visiting a doctor if you experience:
Weakness or numbness on one side of your body
A very sudden and severe headache
Difficulty writing or speaking
Loss of balance, hearing, or sight
Problems chewing or swallowing
Any of the above symptoms could indicate that you are experiencing internal bleeding within your skull. It's important that you get a medical diagnosis and assistance if you were struck on the head during a car accident and experience any of these symptoms.
Symptoms for Internal Bleeding in the Abdomen or Chest
You may experience abdominal or chest injuries in a motor vehicle accident in Dallas. Pain in either your abdomen or your chest could indicate that you have internal bleeding; however, this symptom could also indicate many other conditions. You should also be on the lookout for symptoms such as:
Dizziness when you stand up
Bruises or bluish marks on your abdomen
Nausea and vomiting
Blood in your urine or tarry stools
Your abdomen becoming hard to the touch
Internal injuries could result in damage to your spleen, liver, kidneys, and other organs. If these organs are damaged, they require prompt medical attention to protect your health. If you believe you may be dealing with internal bleeding, make sure that you seek medical care right away.
Steps Doctors Use to Identify Internal Bleeding
You may be unable to effectively diagnose whether or not you have internal bleeding on your own. In order to receive a diagnosis and medical care, you need to visit a medical professional. A healthcare provider may be able to help you performing a medical assessment as well as using:
X-rays
CT scans
Angiography
These assessments may allow a medical professional to determine if and from where you are bleeding. They may also be able to show how severe the bleeding is, so a doctor may develop a plan of care to help you recover from your injuries.
Types of Treatment for Internal Bleeding in Dallas
It's important to stop internal bleeding as quickly as possible. Minor cases of internal bleeding may stop on their own, especially if you limit movement. However, serious injuries may require extensive medical interventions. You may require surgery to repair the damage-causing internal bleeding here in Dallas.
In especially severe cases, doctors may remove a damaged organ to stop internal bleeding. Not all internal organs may be safely removed. However, some — such as the spleen — may be taken out in cases where they experienced extreme trauma.
You may require medications to prevent infections after suffering from internal injuries. Your doctor may also request that you minimize your movement during your recovery, to allow your internal injuries to heal effectively. Find out more by speaking with a medical professional.
Get Legal Help if You Experienced Internal Bleeding
If you experienced internal bleeding after experiencing a car accident in Dallas, you could be eligible to receive compensation for your medical expenses. A Dallas car accident lawyer may be able to begin working on your claim now, to help you get compensation for your:
Emergency medical care
Medical assessments and test
Surgeries and other medical procedures
Rehabilitation and medications
Your lawyer may be able to handle all communication with the other driver and their insurance representatives. This includes negotiating with insurance agents on your behalf so your lawyer may be able to secure you a settlement to cover your losses.
Get Help if You Have Internal Bleeding in Dallas
What are the symptoms of internal bleeding? This injury could cause you pain. It may leave you with bruising or a firm abdomen. If you suspect you have internal bleeding, make sure you get medical treatment immediately. You may also want to reach out to a Dallas car accident lawyer to get help securing compensation for your medical expenses. Find out how by contacting us for a free consultation.
You may reach out to us by completing our online contact form or by calling (469) 998-4069.
Frequently Asked Questions