What Lawyer Deals with Motorcycle Accidents?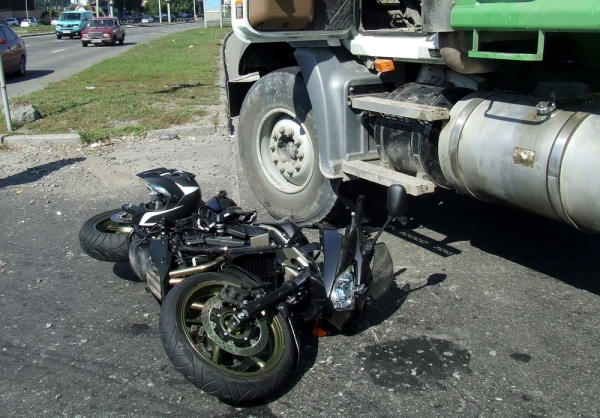 You have questions if you were hurt in a motorcycle accident in Dallas. You may wonder what lawyer deals with motorcycle accidents. Generally, motorcycle accident claims are handled by personal injury lawyers. However, only some personal injury lawyers specialize in motorcycle accident claims.
You can use this article to learn more about personal injury lawyers in Dallas with this article. You may also focus on the steps you could take to select a motorcycle accident lawyer after a collision with another driver in Texas.
To speak with a Dallas motorcycle accident lawyer today, call (469) 998-4069.
Help Offered by Personal Injury Lawyers in Dallas
A personal injury lawyer in Dallas could help you get compensation for your losses after a motorcycle accident. A member of a law firm here in Dallas could step in to help you right away after a motorcycle accident. Your lawyer could:
Handle communications with insurance agents on your behalf
Investigate your case to gather evidence about what happened
Review all settlements offered by the insurance company
Negotiate to bring you a settlement in your favor
Take your claim to court in some situations
However, not all personal injury lawyers specialize in motorcycle accident claims. You want to look for a lawyer that works specifically as a motorcycle accident attorney. Working with a lawyer who understands motorcycle accident claims may help you feel more comfortable after your collision.
Find a Motorcycle Accident Lawyer in Dallas
You can get help if you were hurt in a motorcycle accident in Dallas. You may want to start looking for a lawyer as quickly as possible after the collision. However, some drivers are unsure how to go about selecting a lawyer to handle their claim. You can make a list of possible lawyers by:
Asking for suggestions from your friends, family, or co-workers
Conducting a web search for motorcycle accident lawyers
Speaking to any lawyers that you know
This list may give you basic information about the law firms available to handle your claim. Selecting a law firm without further consideration may not be in your best interests. You may want to check out reviews of the law firm before making a decision.
You may also want to contact the law firm to ask questions about your claim. Many motorcycle accident lawyers offer free consultations to potential clients. Ask questions during this consultation. You can ask them:
About how many motorcycle accident claims they've handled
About their record for success in motorcycle accident cases
About their current caseload and the amount of time they could dedicate to you
About the fees they charge to handle motorcycle accident claims
Depending upon the answers you receive to these questions, you may be able to narrow down your choices and select a motorcycle accident lawyer who meets your needs. Note that it's also important that you consider how comfortable you feel with a lawyer. You'll likely have to work closely with the lawyer who handles your claim, so make sure you can talk to them.
Start Working with a Motorcycle Accident Lawyer Quickly
You may want to start working with a motorcycle accident lawyer quickly after you are involved in a collision. There are several reasons to move quickly after a collision in Dallas. For one thing, it may allow your lawyer to investigate the scene of the accident. A lawyer may speak with witnesses before their memories begin to fade. This could allow your lawyer to build a strong case for you.
Additionally, you only have a limited amount of time to file a claim after a motorcycle accident in Dallas. The state of Texas permits you only two years to file a personal injury claim in most cases. You may only have six months if you were struck by an individual operating a government vehicle.
Getting help quickly may allow your lawyer to resolve your claim before the statute of limitations expires. Your lawyer may take charge and help you file a claim against the insurance company representing the other driver. A lawyer could also go to court to bring you a verdict in your favor, while you focus on your recovery.
Work with a Lawyer Who Deals with Motorcycle Accidents in Dallas
Personal injury lawyers may deal with motorcycle accident claims in Dallas. However, not all personal injury lawyers handle these accidents. Work with a lawyer who can specialize in providing the services you want by contacting a Dallas car accident lawyer now. Our law team can assess your case right now with a free consultation.
Get started on a motorcycle accident claim by calling (469) 998-4069 or filling out our online contact form.
Frequently Asked Questions