Will My Truck Accident Lawyer Deal with the Insurance Companies for Me?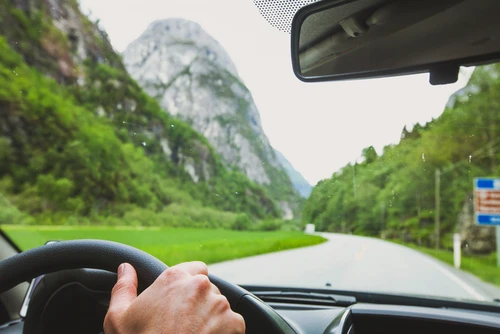 After a truck accident in Dallas, you may end up dealing with representatives from your insurance company or the insurance company representing the other driver. Many drivers do not want to work with insurance agents. In this situation, will your truck accident lawyer deal with the insurance companies for you?
In this article, you will find out how a truck accident lawyer may step in to handle your claim, and go over ways that a Dallas truck accident lawyer could help bring you compensation right now.
Truck Accident Lawyers Handle Communication with Insurance Agents
Put simply, your lawyer will deal with insurance companies for you after a truck accident in Dallas. When you work with a lawyer, they take over all communication with insurance agents for you, allowing you to focus on recovering from your injuries.
In many cases, it's recommended that you contact a lawyer before you speak with an insurance agent. If you contact an insurance company without a lawyer, the insurance agents may try to get you to:
Provide them with a recorded statement.
Admit that you were at fault for the accident.
Say that your injuries are not severe.
Get you to take a subpar settlement.
You may be able to avoid these hazards if you work with a Dallas truck accident lawyer. A lawyer could stand between you and the insurance agents, to protect your claim.
Your Lawyer May Negotiate with Insurance Agents for You
In order to get compensation after a truck accident in Dallas, you could need to negotiate with insurance agents in order to secure a settlement. Negotiating for this compensation may be very difficult if you are not working with a lawyer.
Your lawyer understands average settlements for truck accidents in Dallas. A lawyer could gather evidence regarding your losses before beginning negotiations. Depending upon the types of injuries you sustained in the accident, you could be eligible to receive compensation to cover your:
Emergency medical care
Stay in the hospital
Surgeries and medications
Rehabilitation and physical therapy
Your lawyer may also be able to negotiate to get you compensation for your lost wages at work and any damage sustained by your motor vehicle. Additionally, a lawyer could step in to assist you in securing non-economic damages to cover your pain, suffering, and mental anguish.
You do not have to accept the first settlement offer made by insurance agents. Allow a lawyer to assess this offer and to negotiate with insurance agents if the initial offer does not adequately provide you with compensation.
Investigate Your Truck Accident Claim with a Lawyer
In addition to dealing with your insurance company, a truck accident lawyer in Dallas may be able to investigate your accident. Investigating what happened is important, as it may establish liability for the collision. You may only get compensation for your losses if a lawyer demonstrates that someone else caused your accident. Truck accidents in Dallas often occur if another driver:
Operates a vehicle while under the influence of drugs or alcohol
Drives while distracted by an electronic device
Drivers aggressively or recklessly
Your lawyer may be prepared to visit the scene of your accident and speak with eye-witnesses in order to determine exactly what happened in your collision. Your lawyer may also work with accident reconstruction specialists in some cases, to gather additional evidence regarding your collision.
Get Help Handling a Lawsuit with a Truck Accident Lawyer
Your lawyer may also help you file a lawsuit after some truck accidents in Dallas. While many truck accident cases are resolved outside of the county and district courts, some require you to take your claim before a judge and jury to get compensation.
A truck accident lawyer could help you build a strong claim. Securing a verdict in your favor may require a lawyer to demonstrate that:
Another driver took an action that was hazardous.
The driver's actions caused your accident.
The accident caused your injuries.
Get help handling all aspects of a truck accident claim in Dallas by contacting a lawyer right now.
Work with a Truck Accident Lawyer to Handle Insurance Companies
Will my truck accident lawyer deal with the insurance companies for me? In short: yes. Hiring a lawyer means someone else will deal with insurance agents on your behalf. Find out more about how a lawyer could help by contacting a Dallas car accident lawyer to get a free consultation regarding your case.
Reach out to us by calling (469) 998-4069 or filling out our online contact form.
Frequently Asked Questions