Does Car Insurance Cover Mechanic Negligence?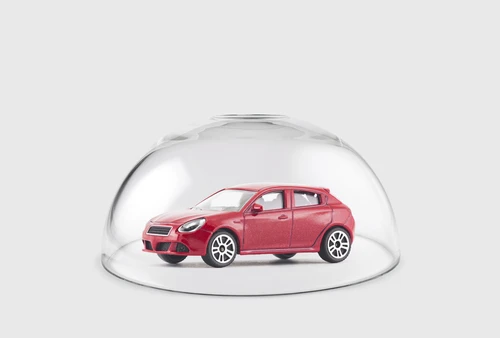 When you take your car into the mechanic's shop for repairs, you trust the workers to do a good job and fix the issues you're experiencing. If a mechanic fails to do their job and performs faulty maintenance, you might wonder if your car insurance will cover the mechanic's negligence.
Your auto insurance should cover mechanical issues in specific situations, but not in all cases. To make sure you know your full legal options, read on below and speak with a lawyer as soon as possible. To get a FREE consultation with the best car accident lawyer for your case, call (469) 998-4069 or contact us online today.
When Car Insurance Might Cover Faulty or Negligent Repairs
Car insurance might cover mechanic negligence if shoddy repairs or maintenance lead to an accident.
In fault states like Texas, the at-fault driver in an accident is responsible for the injured party's damages. If another driver hits you, you can generally file a claim with their insurance company to seek compensation for your losses. However, the at-fault party is not always another driver.
Sometimes, negligent mechanic work causes an accident. When faulty or neglected vehicle maintenance leads to your crash, you can pursue compensation from the mechanic rather than a car insurance company. However, if your auto insurance policy includes collision coverage, that coverage might help pay for car repairs or replacement after an accident.
Multiple at-Fault Parties
Sometimes, more than one party is at fault for a car accident. For example, mechanic work and another driver might have contributed to your accident. In that case, the other driver's insurance company might cover some of your repair costs.
Make sure you're up-to-date on the liability laws for your state. Texas uses a concept of proportionate responsibility or modified comparative negligence as covered under Texas Civil Practice and Remedies Code Section 16.003, which can impact how much you're able to recover in an accident.
To know for sure whether or not car insurance will cover your repairs, it's best to speak with a car accident lawyer as soon as possible. To get a FREE, no-risk consultation, call our law firm at (469) 998-4069 or contact us online today.
Bringing a Case Against the Negligent Mechanic
If faulty repairs or maintenance caused your car accident, you might have a product liability case against the mechanic who worked on your vehicle. However, negligent repair accident cases are often hard to prove, so you'll want to consult with a lawyer.
The mechanic might try to reduce their liability by claiming your negligence, rather than the mechanical work, caused the accident. You'll need to build a strong case to show that the mechanic was negligent in your accident and injuries.
What to Do if Car Insurance Does Not Cover the Mechanic Negligence
If car insurance doesn't cover damages from mechanic negligence, you still have options. Here are some points to understand.
The Mechanic's Duty
When you take your vehicle into a mechanic's shop for scheduled maintenance or repairs, the shop must exercise reasonable care through actions like:
Performing repairs skillfully and professionally
Possessing and demonstrating the knowledge and skills expected of a mechanic providing repairs
Providing the services that you required and they agreed to perform
Making sure the vehicle is safe for the customer to use before returning it
Not performing any repairs or other work that is not necessary or has not been agreed upon between you and the shop
Examples of Negligent Mechanic Work
Many shops are fair and honest, but some places will charge you a lot to perform poor-quality repairs — or not fix anything at all. Even when a shop is usually good at what they do, they might exercise negligent behavior sometimes. Either way, if the shop's negligence causes your accident, you have rights.
Examples of mechanic negligence can include:
Not thoroughly inspecting the vehicle and missing huge problems
Failing to repair a worn or broken car part completely
Performing the wrong repair on your car
Using the wrong car part when replacing a faulty part
Causing additional damage while repairing another part of the car
The only time a mechanic cannot be at fault is if they advise you to get a repair and you choose not to get it. If an accident happens because you failed to get the fix, you would be liable rather than the repair shop.
Gather Evidence of the Negligence
Document the faulty mechanic work as fully as possible. Take pictures of any visible issues on your vehicle that caused the accident or your injuries. Keep all receipts, communication, and bills from the repair shop. Save anything that might help show how the mechanic was negligent and how that negligence caused your accident or injuries.
Have an Expert Look at Your Vehicle
You might need to have your car looked at to confirm that the mechanic performed faulty work. Your lawyer can help connect you with a reputable shop that will deliver a proper and thorough assessment. Some places will even do free estimates so that you know how much fixing the faulty work will cost.
Seek a Settlement for Your Damages
After gathering evidence of your injuries and other damages, you and your lawyer can pursue compensation for what you lost in the accident. Your lawyer can help you build a strong claim and send the demand letter to show that you are taking legal action.
Mechanic negligence that causes an accident is often challenging to prove, but a car accident lawyer can help. Faulty or neglected maintenance can leave you with thousands of dollars in damages from the shoddy repair work and the resulting accident. Don't wait to start pursuing the recovery you deserve.
Speak with a Car Accident Lawyer During a Free Consultation Today
If mechanic negligence caused your accident, we can provide the legal assistance you need at no risk. We'll match you with the best lawyer for your case, and there is no fee unless we win you a settlement or an award.
To get a FREE, no-obligation consultation to learn more, call us at (469) 998-4069 or contact us online today.
Frequently Asked Questions