How Much Will It Cost to Hire a Truck Accident Lawyer?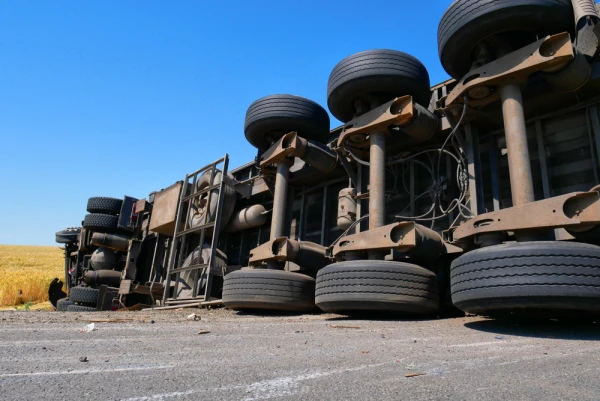 Were you hurt in a truck accident in Dallas? If so, you may want to hire a truck accident lawyer to handle all of your legal needs. A lawyer could help you settle your case with the insurance agents representing the other driver. They could also take your claim to court to bring you a verdict in your favor in some cases.
However, while there are benefits to working with a truck accident lawyer, many drivers have concerns about the costs of getting legal help. Find out how much it will cost to hire a truck accident lawyer in Dallas in this article. Note that the fees you pay may vary depending upon the services offered by the lawyer and the type of fees the law firm uses.
Cost to Hire a Lawyer on a Contingency Basis
Many truck accident lawyers in Dallas work on a contingency basis. This means that you only have to pay them for legal fees if they successfully resolve your claim and bring you compensation for your losses. You would then pay the lawyer a percentage of your settlement or the amount awarded to you by a jury.
You must agree on the percentage you will pay your lawyer before they start working on your case. In many situations, lawyers ask for around 33% — or a third — of your potential compensation when working on a contingency basis. However, this amount could increase to 40% or more if your case goes to court.
You may also find some lawyers who are willing to work for a smaller percentage of your award. However, more experienced lawyers may be unwilling to take less than 33% for their services.
Learn More About Flat-Rate and Hourly-Rate Lawyers
Not all truck accident lawyers in Dallas use a contingency payment system. Some lawyers charge clients by the hour instead. In these cases, the lawyer may provide you with their hourly rate and an estimate of how long it could take them to complete your case.
However, you could end up paying more than you expect if your case takes longer to resolve than estimated. For example, if your case goes to court and your lawyer is working by the hour, you could end up with a very high bill by the time your case is completed.
Other lawyers in Dallas use flat-rate fees to provide specific services. This allows you to pick and choose which services you would like from your lawyer. However, they may not provide all of the services you want after a truck accident.
Consider Additional Legal Expenses After a Truck Accident
You should be aware that, even if you pay on a contingency basis for your legal fees, there may be other expenses you need to cover for your truck accident claim. These costs are not considered part of your lawyer's fees. For example, you may end up paying fees for:
Working with an expert witness
Having your case investigated
Going through accident reconstruction
Getting a copy of your medical records or your police report
The costs to handle these expenses may come directly out of your settlement or any award you are given by a jury in Dallas, if your case went to court. You are not generally required to pay for them before your case is resolved. However, you'll likely have to pay for them even if a lawyer does not successfully resolve your case.
Compensation a Lawyer Could Bring You in Dallas
Thus far, we've discussed the amount of money you may have to spend to work with a lawyer in Dallas. Your lawyer may also help you get compensation for all of your losses after you are involved in a truck accident. A truck accident lawyer may investigate your case and take steps to bring you compensation for your:
Medical expenses
Lost wages at work
Vehicle repair bills
Pain, suffering, and mental anguish
Your lawyer may negotiate to bring you a settlement from insurance agents. A lawyer may also be able to help if your claim goes to court because insurance agents refuse to treat you fairly. Get professional help on your side by reaching out to a legal representative right now.
Take Steps to Hire a Truck Accident Lawyer Right Now
How much will it cost to hire a truck accident lawyer in Dallas? The costs may vary based upon the nature of your case and the amount of money you receive as part of a settlement or courtroom verdict. Find out more about the costs for your claim by contacting a Dallas car accident lawyer now. You may reach us by calling (469) 998-4069 or filling out our online contact form.
Start working on your claim with a free consultation.
Frequently Asked Questions