How Negligence Is Established in a Truck Accident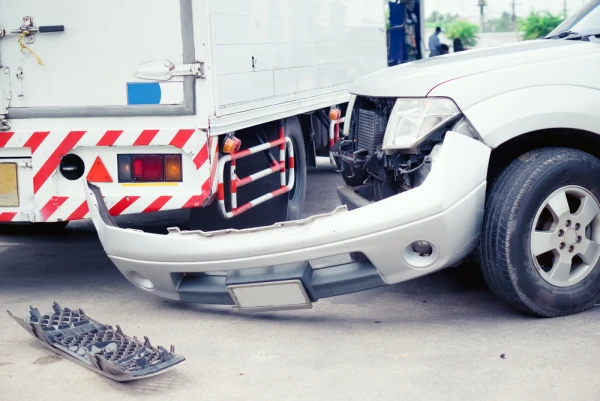 In order to get compensation after a truck accident in Dallas, it must be established that someone else caused your accident. Individuals who cause motor vehicle accidents may be considered "negligent." But how is negligence established in a truck accident?
Negligence is typically determined by establishing the duty the other person had to you, the way they failed to uphold that duty, and the consequences that resulted from that breach.
Understand the Elements of Negligence in Texas
Negligence is a complicated legal term in Texas. You may not be able to show that someone acted negligently simply by claiming they caused your accident. Instead, you must be able to demonstrate that a truck driver ticks all of the following boxes.
They Had a Duty to You
All drivers in Texas have a duty to other drivers as well as pedestrians and bicyclists. We all have a duty to operate our vehicles in a safe way that adheres to the rules of the road. Note that both non-commercial and commercial drivers have a duty to drive responsibly.
They Breached That Duty
Truck drivers may breach the duty they have to you in some situations. Drivers fail to uphold their duty if they engage in dangerous actions, such as drinking while behind the wheel. They may also breach their duty if they do not take a necessary action, such as checking for surrounding vehicles before changing lanes.
They Caused Your Accident Due to the Breach of Duty
A driver is not liable for an accident simply because they fail to uphold their duty to other drivers. They must also take a direct action that causes the collision. Drivers may cause major truck accidents in Dallas if they:
Swerve between lanes
Exceed the speed limit
Ignore stop signs or red lights
Tailgate other drivers
Note that these are only examples of actions that could directly lead to a truck accident in Dallas, and not an exhaustive list.
They Caused Damages in the Accident
Finally, you must have suffered some kind of damages in your accident in order for a truck driver to be considered negligent. You must have been hurt or incurred damage to your vehicle. If you walked away from the collision without experiencing any adverse effects, you may not get compensation.
Work to Establish Negligence After a Truck Accident
Now that you understand the elements of negligence, we may consider the steps that could be taken to establish negligence in your case. Every truck accident case is different, so the same steps may not be necessary in all cases. However, a Dallas truck accident lawyer may work to demonstrate the other driver's negligence by:
Reviewing the police report about your accident
Interviewing any witnesses who saw your collision
Visiting the scene of the accident
Working with accident reconstruction specialists
Taking these steps may allow your lawyer to establish negligence for the other driver. This could allow you to get compensation for your medical expenses and other losses.
Consider Comparative Negligence in Texas
You should be aware that Texas is a comparative negligence state. This means that more than one person could be considered partially at-fault for a truck accident. The amount of compensation that you receive after a collision may be tied directly to your percentage of fault for the collision.
For example, let us say that you were to be awarded $10,000 after a truck accident. However, you are found to be 10% at fault for the collision. This means you may only receive $9,000 for your losses. A lawyer may be able to assess your case to help you show that you were not liable for the collision.
Compensation Awarded for Truck Accidents in Texas
There were more than 300,000 people hurt in truck crashes in 2017. If you were one of the many people hurt in trucking accidents since that time, you could be able to recover damages to cover your losses for healthcare expenses. This includes your emergency medical care and your time in the hospital. You may also get coverage to help with your vehicle repairs and time off of work.
A Dallas truck accident lawyer may be able to help you seek compensation through a settlement with insurance agents representing the trucker, or through a courtroom verdict in your favor.
Review Negligence in a Truck Accident Case
How is negligence established in a truck accident in Dallas? Establishing negligence may require a lawyer to investigate the causes of your accident and the actions of other drivers involved in the collision. Find out more by contacting a Dallas car accident lawyer to get a free consultation.
Reach out to us now by completing our online contact form or calling (469) 998-4069.
Frequently Asked Questions