Should You Accept An Accident Injury Settlement Offer From The Insurance Company?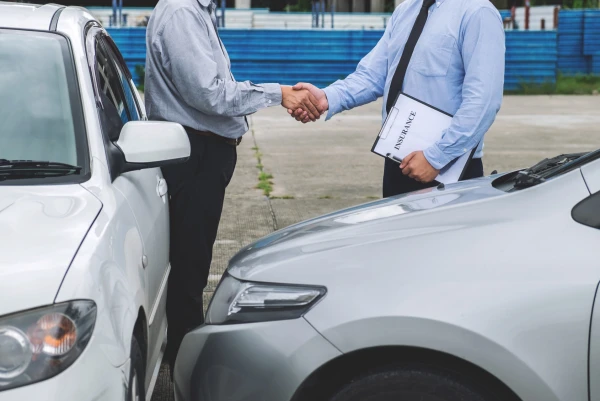 Negotiating a settlement offer with an insurance company can be a harrowing ordeal. Many folks are unaware of the fact that they can negotiate that initial offer, but they absolutely can. In fact, rejecting that first offer is a good thing, as it shows that you are willing to hold out for what you feel you deserve.
The number of counter offers that should be made varies depending on the details of the case. Every claim is different. There is no required number of counter offers that you are obligated to make. In fact, depending on the insurance company, you may end up receiving an agreeable settlement offer after only one counter offer.
More likely, though, is that you will find yourself in a series of counter offers back and forth that can take months to finally resolve. If the insurance company is offering a number that is way below what you were expecting to receive, then it is fine – even recommended – to hold out for more. But if the insurance company is coming close to what you had expected, then you are only dragging out the negotiation process by continuing to reject their offers.
Consequences Of Rejecting An Offer
Chances are, the first offer you receive from the insurance company will be significantly lower than what you had asked for. They do this for two reasons:
They hope you accept the lower offer; or
They expect you to reject the initial offer and attempt to negotiate a higher number.
If you reject a counter offer that comes close to what you had initially asked for, the next offer may be for a much lower number. Furthermore, the higher offer may ultimately be taken off the table. You may therefore wish to consult with a car accident lawyer in Dallas to ensure that you know your rights, and that you are not settling for less than you deserve or, conversely, that you are not nitpicking when you should be settling.
After A Counter Offer Is Made
After an insurance company comes in with an initial offer lower than what you had expected, you can politely decline the offer. This is ideally the time when you may want to decide whether you will be hiring an attorney for the negotiation process, or handling it yourself. You can then make your counter offer, included in a detailed demand letter. The demand letter lays out the extent of the damages you suffered, thereby justifying your counter offer.
Then, you – or your attorney, should you choose to hire one – will engage in a series of emails and phone calls wherein you will both try to settle on a number. Once that magic number is reached, you will then be required to sign a release of liability, and the insurance company will send you a check.
A release of liability is a legal document that serves as your promise not to sue the insurance company for any past or future damages or injuries related to the accident at issue. By signing the release, you are both agreeing to settle based on the damages/injuries that the insurance company is already aware of, and that you will not "surprise" them in the future with another lawsuit detailing the same accident.
Some Cases Resolve More Easily Than Others
In cases where injuries are minor, or where damages are only related to the vehicle the insurance company is responsible for covering, then negotiations may not drag on for as long. However, if you were involved in an accident where serious injuries were incurred, then the insurance company may want to review the medical records before proceeding.
Considerations for Hiring An Attorney
If your case involves more significant medical injuries, and/or if you believe negotiations may take months to iron out, you may want to consider hiring a lawyer to help manage your case. Give us a call at (469) 998-4069, or fill out the form to the right, and we can provide you with a free case evaluation with no obligation to retain our firm.
In addition to car accidents, our attorneys also have experience handling truck and bus accidents. These claims can be more complicated insofar as the number and severity of the injuries of those involved, as well as the severity of damages to the vehicles. Please consider giving us a call for a free consultation.
Frequently Asked Questions