How Many MPH Over the Speed Limit Is Reckless Driving?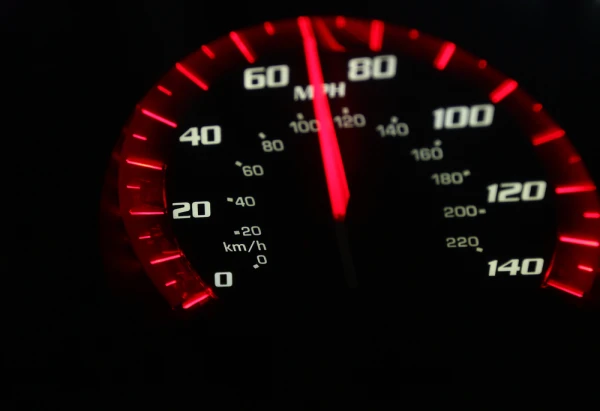 Reckless driving is a serious traffic offense. According to Texas Transportation Code Section 545.401, reckless driving involves a "willful or wanton disregard" for persons' or property's safety. Some actions count as reckless driving automatically. Going too many miles per hour (mph) over the speed limit is one example.
If a reckless driver caused your accident, talk to a lawyer today. You might be entitled to compensation for your costs. To get a FREE consultation, call (469) 998-4069 or contact us online.
How the Law Defines Reckless Driving by Speed
Someone driving much higher than the posted speed limit can get charged with reckless driving. However, it depends on where you live.
Reckless driving can include:
Driving 25 mph or more over the speed limit.
Passing another driver on a two-lane highway with limited visibility.
Racing another driver.
Trying to escape from the police.
The number of mph over the speed limit varies by state. Some states will charge someone with reckless driving for just 15 mph over the limit. Texas, however, does not define reckless driving by speed.
While Texas has no state law for racing, some city ordinances prohibit it. Your lawyer can check the laws where your crash happened.
To know how many mph over the limit is reckless driving in your area, talk to a lawyer. A reckless driving lawyer will know your legal options. If a reckless driver caused your accident, you might be entitled to money. To get a FREE legal consultation today, call (469) 998-4069 or contact us online.
Penalties for Reckless Driving
Reckless driving penalties vary by state. In Texas, aggressive drivers face fines of up to $200 per violation. A reckless driver can also serve jail time. Wild driving is especially common in Texas because of the state's high-speed limits.
Reckless driving penalties can include:
Fines.
Jail or prison time.
Driver's license suspension.
Community service.
Texas is one of the least severe states when it comes to reckless driving. Other states will dole out thousands of dollars in fines to reckless drivers.
Most states treat reckless driving as a misdemeanor. Some states have excessive speed thresholds that determine reckless driving. It also depends on the state's maximum highway speeds.
To know how many mph over the speed limit counts as reckless driving, check your local laws. A reckless driving lawyer can help you do this. Contact an attorney who can investigate your case and your legal rights.
What to Do After a Reckless Driving Accident
If a driver hits you while driving aggressively, pull over and call 911. Make sure the police create an accident report. Request a copy of this report later for your claim.
If you live in an at-fault state like Texas, the at-fault driver is responsible for your damages. You can file a personal injury claim with their insurer. To submit your claim, you'll need to compile evidence.
Here are some of the best ways to help your case and your legal rights.
Document the Scene
After calling the police, do what you can to prove the accident happened.
Take pictures of the scene, your injuries, and vehicle damage.
Talk to any witnesses and get their contact information.
Exchange names, contact information, and insurance information with the other driver.
Note anything about the scene that might help your case.
Picture evidence can be beneficial in a car accident case. Emergency crews clean up most accident scenes quickly, but photos will show what happened long after the crash.
Get Medical Attention
Reckless driving accidents are often very severe. If you have bad injuries, get medical attention immediately — call 911 for an ambulance.
If you can wait, see a doctor as soon as possible afterward. Even if you feel okay, get checked out. Your injuries might be more severe than you realize. Plus, seeing a doctor will help your case.
You'll have a good idea of what treatment you'll need.
Seeing a doctor will show the insurance company that your injuries were severe.
Getting treatment now can help prevent worsening injuries.
Insurance companies are skilled at looking for ways to reduce settlements. If you wait to see the doctor, the insurer can use it against you. They might claim you weren't hurt that badly. See a doctor now to cover your bases.
Save Evidence of Your Damages
After a reckless driving accident, you might have costs like:
Doctor bills.
Hospital bills.
Prescription medications.
Lost wages.
Lost earning capacity.
Vehicle repairs or replacement.
Mental anguish.
Loss of life enjoyment.
Save all proof of your damages. That includes medical bills, old pay stubs, proof of missed workdays, and more. Your reckless driving lawyer can help you keep track of everything.
When you file your injury claim, you'll need to provide proof of your expenses. Save copies of everything you can.
Talk to a Lawyer
Contact an attorney as soon as possible after your accident. The insurer will instantly start looking for ways to undermine your case. They might even try to contact you.
Having a lawyer on your side protects your rights. Your lawyer can help by:
Communicating with the insurance company for you.
Knowing which evidence to save for your case.
Compiling proof of your damages.
Building a strong injury claim.
Fighting for the full compensation you deserve.
Also, know the statute of limitations for your area. In Texas, you have two years from the accident date to file your case (Texas Civil Practice and Remedies Code Section 16.003). Your lawyer can make sure you stay on track and don't miss the deadline.
Speak with a Reckless Driving Accident Lawyer for Free Today
Driving far over the speed limit is just one example of reckless driving. If a careless driver caused your accident, don't wait to get help. Our reckless driving accident lawyers can assist you.
We know what it takes to build a strong case and win. Communication is what sets us apart from other law firms. We will listen to your concerns and do everything possible to win for you.
To get a FREE consultation, call (469) 998-4069 or contact us online today. We do not charge a fee unless we win.
Frequently Asked Questions