What Should You Do After an Injury in a Dallas Car Vs Bicycle Accident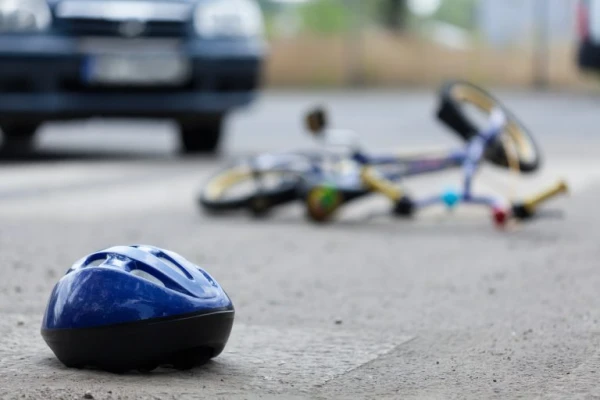 Being injured in an accident of any sort is frightening, but being hit by a car while riding your bike can be especially traumatic. If you are riding your bike and you are hit by a car or other vehicle, you may be seriously injured. If you are conscious, there are several things you should do after an injury in a Dallas car vs bicycle accident. If you are not capable yourself of taking these steps, ask someone to help.
Once your immediate medical needs are taken care of, you will want to call a Dallas bicycle accident lawyer for legal help.
5 Steps to Take If Injured in a Car Vs Bicycle Accident
Steps you should take after a car vs bicycle accident are much the same as after any accident. If you've been seriously injured, ask a friend or loved one to do as many of these things for you as they can. Getting official reports and statements will help you when it comes time to get an insurance settlement.
1. Remain Calm
Try to remain calm. Assess the situation, and try to make note of any details in your surroundings, such as the demeanor of the driver, possible witnesses, etc.
2. Call 911
Call 911 immediately to report the accident. If you don't have a phone, ask someone else to call 911. Ask them to send the police, and an ambulance. You may need to tell the 911 operator a bit about your injuries, or the injuries sustained by a loved one or fellow cyclist. Even if you or the cyclist is able to get up and walk around, an ambulance should be sent so that medical professionals can assess the injuries and make an official report. Sometimes after an accident, shock sets in, and people don't realize how seriously they've been injured.
The police report will document who is at fault in the accident, and that report is crucial to getting the driver's insurance company to compensate you for your injuries. The written medical assessment made at the scene of the accident documents your injuries suffered as a result of the accident. This may help ensure that the driver's insurance company cannot try and say you had a pre-existing condition, or were injured after the actual accident.
3. Get Witness Information
Again, this is if you are able. If not, ask someone with you to help. Get names, addresses, and phone numbers of any witnesses. You can pass the information on to your insurance company, or even the police if the witnesses have to leave before police get there.
4. Get the Driver's Insurance and Contact Information
You'll want to get the driver's name, address, and phone number. If you have a smartphone with you, take a picture of their insurance card. Getting this information while you're still at the scene of the accident is important, because they may be uncooperative later. Not having that information can delay getting compensated for your medical bills, lost pay, or getting your bicycle replaced.
5. Take Pictures of the Accident Scene
The prevalence of smartphones makes it a lot easier to document an accident than it was just ten years ago. Again, you may need someone to do this for you if you've been seriously injured. Take photos of the vehicle that hit you, of your bike, of any debris, anything that may have helped cause the accident, skid marks, etc. Under California's wiretapping law you must have another person's consent before recording them. Although making a video of someone in a public place may be beneficial to your case, if you're found to have violated the wiretapping law, you could be sued for damages.
4 Things To Do After You've Left the Scene of the Accident
1. Get Necessary Medical Care
If you were injured in the bicycle accident, hopefully you were evaluated by emergency medical personnel at the scene. They may transport you to the hospital, or suggest that you follow up with a doctor. If you cannot afford to see a doctor, or don't have insurance, our legal team can help you find a doctor in the Dallas area who will defer payment until your insurance settlement is complete. Under federal law, the hospital has to provide necessary emergency treatment even if you don't have insurance.
2. Take Pictures of Any Visible Injuries
Pictures are worth a thousand words. Take pictures of black eyes, bruises, cuts, stitches, a cast, etc. Have a family member or a friend help you with this. Bruises fade, and cuts heal. Documenting your injuries can help you with your insurance settlement.
3. Keep Track of What You Have Paid Out of Pocket
Keep receipts for any medical care you have received, or estimates to repair or replace your bike. This includes the ambulance, emergency room visit, hospital admission (if there was one), prescriptions, doctor's visits, and anything else you paid for as a result of the accident. If you were out of work for a time, we will need to see recent pay stubs to help you recover lost wages.
4. Hire an Experienced Bicycle Accident Lawyer
A skilled Dallas bicycle accident lawyer can help you get your life back to normal after a car vs bicycle accident. Our lawyers have the experience you need to help you navigate the complex insurance and legal system.
If you were injured by a hit and run driver who was never found, or the driver who was at fault is uninsured or has too little insurance, we may be able to help you get compensation through the uninsured / underinsured motorist coverage on your own auto insurance policy. Each case is different, but we will help you find the best options to help you move on with your life after an accident.
Talk to Experienced Dallas Bicycle Accident Lawyers for Free
Speaking to one of our experienced Dallas bicycle accident lawyers is free and may be the best decision you make after your accident. At your initial consultation, we'll talk with you about the accident, the extent of your injuries, and discuss any offers the insurance company has have already made.
Call us today at (469) 998-4069 or use our contact form and someone will get back with you quickly.
Frequently Asked Questions