Back or Neck Injuries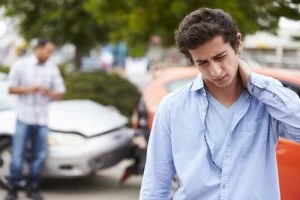 06-15-2020
What Is the Most Common Neck Injury in a Car Accident?
You may experience a number of serious injuries after a car accident in Dallas. Many of these accidents cause neck injuries, specifically. You may wonder: what is the most common neck injury in a car accident in Texas? Get information…
06-15-2020
What Are the Signs of a Neck Injury?
Car accidents in Dallas may leave you with a number of serious injuries. In many cases, you could experience injuries to your neck. Unfortunately, these injuries may be difficult to notice at first, especially if you have a soft tissue…
---