Does My Medical Insurance Cover Auto Accidents?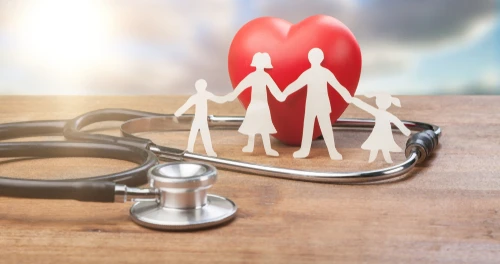 Auto accidents in Dallas may leave you dealing with serious injuries. Head injuries, broken bones, and damage to your organs may all occur during a motor vehicle collision. After you get medical treatment, you may be wondering how to cover expensive healthcare costs.
Many drivers wonder: does my medical insurance cover auto accidents? Use this article to find out how your medical insurance works after a car accident and learn about your other options for getting compensation to cover your medical losses after a collision.
Many Health Insurance Policies Cover Auto Accidents
The truth is, the small print of your health insurance plan may determine if your medical insurance covers a motor vehicle accident or not. The majority of health insurance plans treat injuries caused by car accidents in the same way they would any other injuries. This means they may provide coverage.
However, there are insurance policies that place injuries caused by car accidents on their exclusions list. If car accident injuries are excluded from your policy coverage, you may not receive help from your health insurance policy after an accident. Sometimes, your health insurance plan may only exclude car accident injuries if they occurred because you were:
Driving while under the influence of alcohol or drugs
Exceeding the speed limit or racing
Breaking the law or committing a felony
You should be aware that, even if your health insurance policy covers auto accidents, it is unlikely to be your first option for getting compensation after a collision.
Car Insurance Policies Cover Medical Expenses in Dallas
Your health insurance policy may step in to cover your medical expenses after a car accident, but this is not usually the first option used to handle healthcare costs. Instead, the expenses for a car accident are usually sent first to a car insurance company.
Your car insurance policy could cover the costs of your medical treatment if you caused the accident. However, if someone else caused your collision, you may want to seek compensation through their insurance company. The other driver may be required to cover your:
Medical expenses
Lost wages at work
Vehicle repair costs
Pain, suffering, and mental anguish
A Dallas car accident lawyer may be able to help demonstrate that another driver caused your accident. In this situation, the other driver's insurance company may be first in line to cover the losses you sustained after your accident. If they do not fully cover your losses, your car insurance company may step in.
It is only after all car insurance policies have been exhausted that your health insurance would kick in after a car accident in Dallas. Many drivers find it difficult to keep track of pay-outs from multiple insurance policies after a motor vehicle collision. Keep in mind that you will first receive compensation from a car insurance policy: either yours or the other driver's.
Your health insurance policy may cover the difference to handle your medical expenses if they are not fully covered by your car insurance. However, this only applies if your health insurance provides coverage for injuries caused by a car accident.
Car Accidents with Co-Pays and Deductibles in Dallas
Many health insurance plans cover the injuries you sustain in a car accident, though this is not always the case. If your plan covers injuries caused by a motor vehicle accident, then you may seek treatment as you would for any other injury. This means that you may still be required to pay:
Any co-pay for your insurance
Your deductible for health insurance
These co-pays and deductibles are often required before you are awarded compensation through an auto insurance policy. However, the compensation you receive from your own policy or the policy of another driver may cover the costs of a deductible or co-pay.
It's important that you keep records of all the medical care you receive after a car accident in Dallas. In order to get compensation through a car insurance policy, you may have to demonstrate that your injuries were caused by the accident. You may also need to provide written documentation related to all the treatment you received to get compensation.
Speak to a Lawyer About Insurance to Cover Auto Accidents
Does your medical insurance cover auto accidents? In many cases, health insurance provides coverage for car accidents, if medical bills are not covered completely by your car insurance. Get more information about the coverage offered by health insurance by speaking with a Dallas car accident lawyer. Start getting answers by calling (469) 998-4069 or filling out our online contact form.
Frequently Asked Questions