What Are the Elements of Reckless Driving?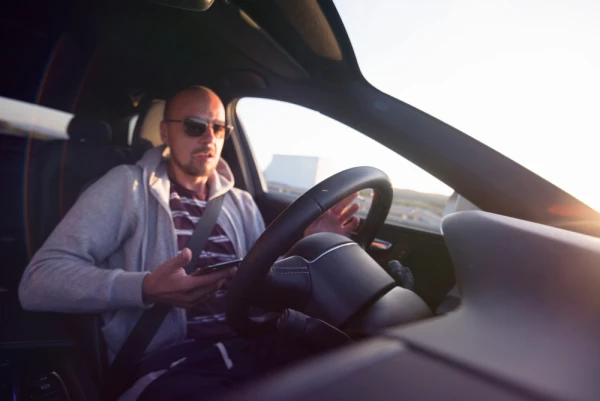 Reckless driving is a serious moving violation in the United States. The penalties vary by location, and each state can define reckless driving differently. One thing's for sure, though: reckless driving is dangerous.
Let's look at the elements of reckless driving. We'll go over:
What reckless driving means.
Proving the elements of reckless driving.
The penalties for reckless driving.
What to do after a reckless driver hits you.
If a reckless driver has hit you, our attorneys can help. We'll look at your accident details and answer your questions during a FREE consultation. Plus, there is no fee unless we win. Call (469) 998-4069 or contact us online to get your FREE consultation today.
What Reckless Driving Means
Reckless driving does not have one set definition. However, it means driving with disregard for others' safety. Reckless driving can be intentional or just merely careless.
Each state has different descriptions of reckless driving. In Texas, reckless driving is someone driving "in willful or wanton disregard" for a person's or property's safety (Texas Transportation Code Section 545.401).
A reckless driver in Texas doesn't have to be on a public road. They might also face charges if they were in a parking area or on a private access road.
Examples of Reckless Driving
Any driving action that puts others in danger can be reckless driving. Here are some examples:
Running traffic lights or stop signs
Weaving in and out of traffic lanes
Tailgating other drivers
Passing illegally
Swerving into oncoming traffic
Racing other vehicles
Not yielding the right of way
Driving a car with known issues or defects
Fleeing from a police officer
Some states also categorize reckless driving by speed. For example, a reckless driver might speed at least 25 miles per hour (mph) over the limit. Other states like California charge the same offense for 15 mph over the speed limit.
It's essential to know the laws in your area. A reckless driving accident lawyer can help with this. They can let you know if your accident involved reckless driving.
Proving the Elements of Reckless Driving
If another driver caused your accident, you might be able to file a claim with the driver's insurer. You can seek compensation through a personal injury case. To prove reckless driving, you'll need to show that:
The driver drove their vehicle on a public thoroughfare, private access way, or parking lot; and
The driver drove with "willful or wanton disregard" for another person's or property's security.
Reckless driving is negligent driving. In a personal injury claim, negligence is critical. To pursue money, you'll need to show that the reckless driving caused your accident and damages.
Elements of a Car Accident Case
Besides proving reckless driving, you will need to prove that:
The other driver owed you a duty of care.
The driver's reckless driving violated their duty.
The reckless driving caused your accident.
The accident caused your injuries and other costs.
A reckless driving accident lawyer can help you prove all of these elements. To get a FREE consultation with an experienced lawyer, contact us. We can connect you with the best attorney for your needs. To get started for FREE, call (469) 998-4069 or contact us online today.
Penalties for Reckless Driving
Most reckless driving charges are misdemeanor offenses. But the details and location matter.
In Texas, reckless driving is a misdemeanor with penalties of:
Up to $200 in fines,
Up to 30 days in county jail.
Texas's penalties are much lighter than other states. Some states punish a reckless driver with hundreds or thousands of dollars in fines. Reckless driving penalties can also include:
Extensive jail or prison time.
Driver's license suspension.
Community service.
Vehicle impoundment.
A reckless driving conviction goes on a driver's permanent record. The driver might also face higher insurance premiums for the charge. A second (or higher) reckless driving charge comes with even more significant penalties.
The courts will look at different factors in a reckless driving case — the time of day, weather, traffic, and the driver's actions.
People Most Likely to Be Reckless Drivers
There is a connection between reckless driving and other sensation-seeking behaviors, according to Psychology Today. High stress and frustration may also lead to reckless driving.
One or more bad decisions lead to reckless driving. A reckless driver violates traffic laws and dismisses others' safety. We can avoid most reckless driving accidents by following traffic laws.
What to Do After a Reckless Driver Hits You
When filing an injury claim, you'll need to show the driver's reckless actions. Thankfully, there are ways to gather evidence.
Here are some actions we recommend taking immediately after the accident.
Call the Police
Dial 911 to report your accident to the police. Tell the dispatcher you that another driver caused the collision.
Police will create an accident report. You will need to get a copy of this report later for your records.
Stay Safe
Reckless drivers can be unpredictable. If the driver is aggressive, keep a safe distance. Stay in your car until the police arrive.
If you can do so safely, get a video of the driver's aggressive actions. Video evidence will help show how they were acting.
Take Pictures
Use your phone to take photos of:
Your injuries.
Your vehicle damage.
The entire accident scene.
Picture evidence helps preserve the accident and show what occurred. You can include photographs in your accident claim.
Keep Track of Your Costs
A reckless driving accident will leave you with costs like:
Medical bills.
Missed work time.
Vehicle damage.
Emotional damages.
These losses are personal injury damages. If the other driver's actions led to these losses, you should not have to cover them. But you will need to prove that you suffered them.
A reckless driving accident lawyer can help you save evidence of your damages. They can also help prove your non-economic damages like mental anguish or pain and suffering.
Talk to a Reckless Driving Accident Lawyer for Free Today
Don't get stuck paying for a reckless driver's damage. Our car accident lawyers can help you build a strong case. Contact us today to get a FREE consultation with the best lawyer for your needs.
We do not charge a fee unless we win you money. There is no risk to you in getting started. Call (469) 998-4069 or contact us online for your FREE consultation today
Frequently Asked Questions