Do I Need to Call The Insurance Company if I am in a Car Accident in Dallas?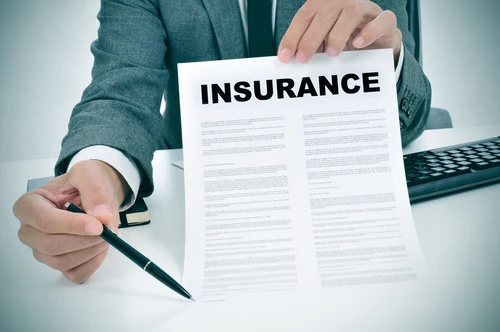 Car accidents are stress-inducing and complex, and it may be difficult for you to know what to do after the incident occurs. The process can vary depending on the specific details of each crash, but generally, it is important to get in touch with both your own insurance company and that of the opposing driver. Usually, insurance agents will call you shortly following your Dallas car wreck, and they will ask you questions about the incident. While you will need to converse with the opposing driver's insurance company at some point in your claim, it is best to consult with a skilled legal representative beforehand so that you do not inadvertently make statements that reduce the value of your claim.
Dallas Car Accident Lawyers has worked with clients just like you for many years. We have handled injuries like spinal column fractures, Traumatic Brain Injuries (TBIs), lost limbs, paralysis, and more. We understand how to deal with insurance companies and how to negotiate with their representatives in a way that will improve the value of your claim.
What I Should Say When the Insurance Company Calls
It is important to remember that the insurance company is not on your side. Their agents are tasked with either avoiding a payout for the company or reducing your claim's value as much as possible. This is directly opposite to your interests, so it is crucial that you have an experienced attorney present to help you prepare for the insurance agent's questions. Even if you do not have a lawyer present, the following tips apply.
I Should Never Admit Fault
This first bit of advice is true at the scene of the accident and when talking to insurance agents. Do not apologize or express the notion that you are to blame in any way. While doing so may seem polite and courteous, it can harm your case. Texas uses a system of proportionate responsibility when handling personal injury claims like car accidents. This system reduces your potential recovery by the same percentage as the percentage of blame attributed to you. In other words, the insurance company can use an admission of guilt to avoid payment or to lower the amount they have to pay you for your injuries.
I Should Not Accept a Settlement
In many cases, insurance companies may offer a lump-sum check to you early on in your claim. It is crucial that you do not accept this offer before speaking with knowledgeable Dallas car crash lawyers. If you do accept a settlement offer, the case is considered settled and you may miss out on additional damages that you have not had time to evaluate.
I Should Say as Little as Possible
Give the insurance company a general overview of the car crash, but be careful not to over-elaborate. Anything you say to the insurance agent can be used against your claim, and in fact, it is the job of the agent to do just that. They are not on your side and ultimately do not seek to increase the value of your claim, so do not give them more details than necessary. If you feel uncomfortable at all, end the conversation by telling the agent you need to speak with your attorney and directing them to the police crash report, if you called the police to the accident scene.
Contacting My Own Insurance Company
You should contact your insurance company after your car accident, especially in certain situations. For example, you may need to recover compensation directly from your own insurance policy if the opposing driver flees the scene of the accident. If that driver cannot be located and brought to justice, you will need to check out your own Uninsured/Underinsured Motorist Coverage (UM/UIM).
Details on UM/UIM Coverage
According to Texas Insurance Code §1952.101, insurance providers must offer UM/UIM coverage in their policies. The gist of this requirement is that, if you are in a car accident with someone who either does not have insurance or whose insurance policy is inadequate to cover your damages, you may recover under your own policy's UM/UIM coverage instead. Such coverage protects you in the event that someone illegally drives without liability insurance and crashes into your vehicle, or in the event that the driver who caused your accident flees the scene.
Rejecting UM/UIM Coverage
UM/UIM coverage is automatically in every automobile liability policy offered to you by your insurance company. They are required to offer it to you. However, you may reject the coverage if you wish, but the law states that this rejection must be in writing. If you have not, in writing, rejected UM/UIM coverage, then you should have it in your policy. Our attorneys can go through your policy to make sure that your compensation is recoverable from your insurance provider.
Speaking With an Attorney
Dallas Car Accident Lawyers does not collect a fee unless we win your case, and we offer you a FREE consultation with skilled attorneys to get to know the details of your accident. If you need to schedule a consultation, call us today at (469) 998-4069 or fill out the form on our contact page.
Frequently Asked Questions