Is It Worth Getting an Attorney For a Car Accident?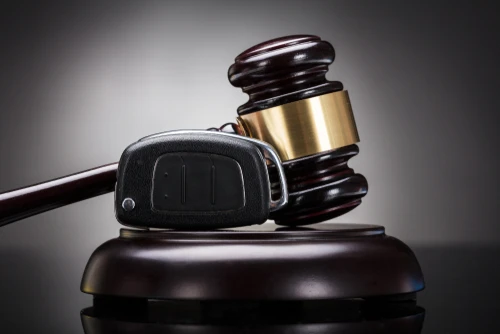 After a car accident that you did not cause, you are not required to hire a lawyer. However, at least speaking to a lawyer can be beneficial to your rights. Without legal expertise on your side, you might have trouble getting the compensation you deserve for your damages.
A car accident lawyer (which is a personal injury lawyer who specializes in car accident cases) will know how to gather evidence from the crash, calculate your damages, and handle the insurance company as you file a claim. It's a good idea to evaluate everything you'll need to do legally after the accident. If you're worried about your legal rights, it's smart to consult with an attorney.
Our Dallas car accident lawyers have been helping those injured in accidents for many years. We know what it takes to win cases, and we're not afraid to stand up to the insurance companies. To schedule a FREE, no-obligation consultation, and learn more, call (469) 998-4069 or contact us online today.
Why Talking to a Lawyer Helps After a Car Accident
To seek compensation after a car accident, you will need to file a personal injury claim with the at-fault driver's insurance company. Sometimes, more than one driver is at fault or it's unclear who was at fault. Your own insurance company might also be able to cover some of your damages.
An experienced lawyer can investigate what happened and make sure you file your claim(s) correctly. They can also protect your rights if the insurance companies try to pay out less than you deserve.
Auto Insurance Coverage and Claims
According to the Texas Department of Insurance (TDI), there are eight basic types of auto insurance coverage for drivers in Texas, including:
Liability coverage: pays for the other driver's car repairs, medical bills, and other costs if the policyholder causes an accident.
Collision coverage: pays for car repairs or replacement costs for the policyholder.
Personal injury protection (PIP) coverage: pays the policyholder's and their passengers' medical bills, lost wages, and other costs.
Uninsured/underinsured motorist coverage: pays for medical costs and car repairs if the policyholder is hit by a driver without insurance, without enough insurance, or who performed a hit and run.
If you were injured in a car accident that wasn't your fault, the at-fault driver's auto insurance should cover most of your costs. Your own PIP or uninsured/underinsured motorist insurance might also be responsible for covering some damages.
Be wary of insurance companies after an accident — even your own. At the very least, it's a good idea to consult with a car accident lawyer so you know your legal options and what type of settlement you should pursue. Insurance companies are skilled at using tactics to reduce what they have to pay injury victims, and they are not shy about using them.
Car accident lawyers know how to spot insurance adjuster tactics. If the insurance company offers you a lowball settlement or tries to take advantage of you in some other way, your lawyer can work to level the playing field and help with the claim process.
You May Be Entitled to Full Compensation After Your Accident
If you were not at fault for your accident, you might be eligible for a full recovery of your costs. Many accident victims drastically underestimate their total damages. This can leave money on the table, and that's the last thing you want as you're dealing with mounting medical bills and other expenses.
A car accident lawyer can help you account for all expenses and losses, such as:
Medical costs: You can claim all medical costs resulting from your accident, including doctor bills, prescription medications, physical therapy, and future medical expenses.
Lost wages: If you had to miss work time because of the accident, you can claim those lost wages in your case.
Loss of earning capacity: Your accident injuries might prevent you from working at the same capacity as before, so you might be entitled to compensation for the change in income.
Vehicle repairs: Any vehicle repair or replacement costs should be covered by insurance.
Pain and suffering: If you experience mental anguish, loss of enjoyment of life, pain and suffering, or other similar emotional damages, those may be included in your claim.
Even if you were partially at fault for your accident, you can still seek recovery as long as you were not more than 50% at fault (Texas Civil Practice and Remedies Code section 33.001). If the percentage of fault in the accident is unclear, it's definitely worth getting an attorney who can help you uncover the facts.
Your lawyer can also ensure you know how much your damages are worth — especially pain and suffering damages — so that you are fairly compensated for what you've lost and suffered.
How a Car Accident Insurance Settlement Works
After your accident, you'll submit a claim with the at-fault driver's insurance company outlining your damages. The insurance company will respond and typically either accept your claim, deny your claim, or send a counter-offer. An insurance adjuster might also try contacting you after the accident to get information from you.
Sometimes, the at-fault driver's coverage only takes care of a portion of your damages. That might lead you and your lawyer to sue the driver for additional compensation. An experienced attorney can let you know the best options from the beginning.
Thankfully, most car accident cases are settled well before you need to go to trial when a lawyer is involved. If you have a lot of damages, are worried about getting a fair settlement, are not sure how to deal with the insurance company, and/or need help proving the other driver's fault, it's worth getting a lawyer who can help.
Talk to a Dallas Car Accident Lawyer for Free Today
Our Dallas car accident lawyers make the legal side of things as easy as possible for you. We do not charge you a fee unless we win you a settlement, and the consultation is always FREE. You can start speaking with us or working with us and not worry about out-of-pocket or upfront costs.
To get matched with the best lawyer for your case and get a FREE consultation today, call us at (469) 998-4069 or contact us online.
Frequently Asked Questions