What Happens If I Got in a Car Accident Due to an Animal in Dallas?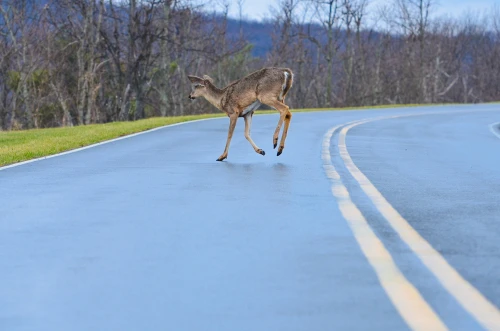 From livestock and farm animals to simple pets and wild animals, there are many kinds of animals that may find themselves on or near Dallas roadways. As rare as they might be, car accidents caused by an animal can lead to serious injuries that have lifelong consequences. In fact, the Insurance Institute for Highway Safety reported that Texas and Wisconsin have experienced the most fatalities in car crashes with animals over the past decade. A person injured in a car crash as a result of an animal's behavior should seek help from a skilled Dallas attorney to learn whether they have options for recovering compensation.
Dallas Car Accident Lawyers is made up of experienced attorneys who have worked on personal injury claims of all sorts. We can help you determine the best course of action to achieve recovery, which can include methods like suing the owner of an animal for damages or even bringing a lawsuit against your car's manufacturer. Get in touch with us today to learn more about the process of getting compensation.
When The Animal Is Wild
Wild animals like deer are notorious for leaping across roadways and causing serious car crashes. Even if you do not swerve to miss the deer and hit another vehicle, the deer can land on your vehicle, causing significant property damage, psychological trauma, and even physical injury if the crash occurs at high speeds.
Unfortunately, your ability to pursue compensation is very limited when the animal in your car crash is a wild animal. If another vehicle is involved, there is a possibility of suing the driver of that vehicle to get compensation from their insurance policy, but that is only the case if you and your attorney can show that they acted in a negligent manner. Your attorney may be able to advise you on the best tactic for potential compensation in these situations.
Personal Injury Protection (PIP)
One of the mandatory coverages in all automobile insurance policies, as listed by the Texas Department of Insurance, is Personal Injury Protection (or PIP). The gist of this coverage is that it must be offered in all policies, and it is a way to recover compensation from your own insurance policy for medical bills, lost wages, and other damages. Unless you opted out of this coverage in writing, your insurance policy should include it, and it should be a way for you to pursue compensation even if there is no other party involved in your claim.
When the Animal Has an Owner
Not all car crashes involving animals are due to the actions of wild animals like deer. In some cases, the animal may have an owner who is ultimately responsible for the damages their animal causes. For example, the failure of an owner to keep their pet on a leash or out of the roadway, within reason, can be a way that the owner is held legally responsible for the car crash and the injuries it causes. This liability can become tricky, though, when it is applied to farm animals and livestock.
Suing Owners of Farm Animals and Livestock
Agriculture is an important part of the Texas economy, so it is not out of the question that a car wreck can be caused by the actions of farm animals and livestock. This is more likely to occur at or near an agricultural event like a livestock show, but those events feature a limitation on the owner's liability.
In short, the court may find that you accepted a certain amount of risk associated with proximity to such an event, and you may be without recourse for compensation. However, there are exceptions to this limitation on a farm animal's owner's liability. According to Texas Civil Practice and Remedies Code §87.004, the owner of the animal can owe you compensation if they do not exercise proper precautions against injury or property damage. Your attorney may be able to show evidence of this negligence, leading to more compensation than you would otherwise collect.
I Need a FREE Consultation With Skilled Attorneys Today
As dedicated personal injury attorneys, Dallas Car Accident Lawyers will provide you with a FREE consultation to learn more about the details of your animal-caused car crash. Furthermore, we do not collect a fee unless and until we win you the compensation package you deserve.
Take the first step on the journey toward justice today by filling out your information on our contact page or calling our representatives at (469) 998-4069. We can ease the burden on you and your family while you focus on recovering from your injury and adjusting to life after this traumatic event.
Frequently Asked Questions