What Happens if You Get in an Accident with Lyft?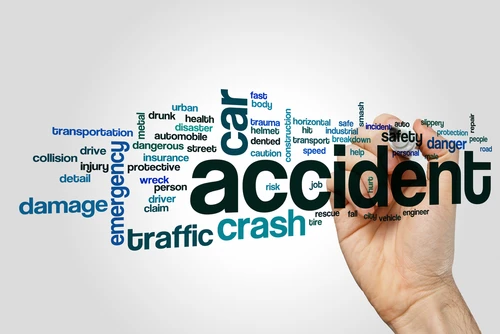 If a Lyft accident left you injured as a driver or a passenger, you may be entitled to compensation. What happens after this type of accident depends on the severity of your injuries and how soon you can begin building a legal case.
For hands-on, experienced, and risk-free legal advice, contact our Uber and Lyft accident lawyers today at (469) 998-4069 or reach out online. We can connect you with the best lawyer for your case, starting with a FREE consultation. Plus, you won't pay a lawyer's fee unless we win you compensation.
What Happens After You're Injured in a Lyft Accident
There are two main ways you can be an injury victim in a Lyft accident:
As a passenger in a Lyft driver's vehicle
As another motorist whose car the Lyft driver hit
In either scenario, the Lyft driver caused the accident, so you are not at fault. In most states, that means you can file a claim with the at-fault party's insurance company to seek compensation. Before you can do that, though, other steps should happen.
Reporting the Accident and Getting Treatment
Each state has slightly different laws for reporting car accidents. In Texas, you should report any accident with injuries, deaths, or over $1,000 in property damage (Texas Transportation Code Section 550.021).
It's best always to report an accident because you can't know for sure if your injuries or vehicle damage are worse than you initially realize. Call 911 to report the accident, and make sure the police create an accident report. This report will be vital for your injury claim.
Be sure to also get medical treatment for your injuries. If you don't receive treatment at the scene, see a doctor as soon as possible afterward, even if you feel okay.
Gathering Information at the Scene
When you file an insurance claim after an accident with Lyft, you'll need to provide evidence of the accident and your damages. You can do this partially by taking pictures of:
The accident scene
Your injuries
Your vehicle damage
The position of all vehicles
Any skid marks or other evidence of the accident
If anyone else saw the Lyft accident happen, ask for their names and contact information. You might be able to use their statements to support your injury claim.
Protecting Yourself from the Insurance Company
After you leave the scene of the accident, you will probably hear from the driver's or Lyft's insurance company soon. If that happens, be very wary of anything you tell the insurance adjuster or anything they ask you. Insurers are skilled at looking for information that can be used against an accident victim so that the company can reduce its costs on your claim.
It's usually best to altogether avoid speaking with the at-fault party's insurance company and contact a lawyer instead. Your lawyer can communicate with the insurance company on your behalf so that the insurer does not take advantage of your post-accident situation.
Insurance Coverage for a Lyft Accident
Lyft accidents are different from other car accidents in one significant way. Although Lyft drivers transport passengers through Lyft's app, they are not technically employees of the company. Lyft drivers are treated as independent contractors, which makes the insurance claims process trickier.
Lyft insurance coverage is only available to drivers in certain situations. If the driver causes an accident after they have accepted a ride or while they are transporting a passenger, Lyft provides the following insurance as primary coverage:
Primary auto liability coverage
Contingent comprehensive and collision coverage
Uninsured/underinsured motorist (UM/UIM) coverage
Lyft's insurance provides up to $1 million in coverage per accident. However, if the Lyft driver caused your accident while they were on-the-clock but hadn't yet received a ride request, the driver's insurance applies first. If the driver's insurance doesn't cover the accident, then Lyft will provide:
Up to $50,000 per person
Up to $100,000 per accident
Up to $25,000 for property damage
If the Lyft driver caused your accident while they were using their vehicle for personal reasons (and not taking rides for Lyft), the driver's insurance policy applies to the accident.
Although the $1 million in coverage for a Lyft accident is promising, it's only available in certain circumstances, and it doesn't mean you will have easy access to the full coverage. The insurance company will look for ways to reduce how much they have to pay, so it's essential to be prepared.
Building Your Injury Claim
To seek compensation for damages after the Lyft accident, you will need to build a personal injury claim. The information you gather at the scene will help, but you'll need to keep track of your damages and provide sufficient evidence too.
A personal injury claim will need to show that:
The driver owed you a duty of care
The driver breached their duty of care (meaning they were negligent)
The driver's negligence caused your accident
You suffered injuries and other damages because of the accident
An Uber and Lyft accident lawyer can help you prove each of these points and build a strong case. To get a FREE consultation to discuss the details of your case and how an experienced lawyer can help, call (469) 998-4069 or fill out one of our online contact forms.
Negotiation or Filing a Lawsuit
If all goes well, the insurance company will offer you a settlement that covers your damages. However, in most cases, the insurance company sends you a lowball offer and hopes that you take it. Your lawyer will work to negotiate for a fair settlement.
If you and the insurer cannot come to a fair settlement agreement, you might decide to file a lawsuit against the Lyft driver. Your lawyer can help you determine if this is the best course of action for you.
Speak with an Uber and Lyft Accident Lawyer During a Free Consultation
If a Lyft driver caused your accident, you should not have to bear the costs. Our car accident lawyers can help. We know what it takes to win cases, and we do not charge you unless we win you compensation.
To get matched with the best attorney for your needs and get a FREE consultation, call us at (469) 998-4069 or contact us online today.
Frequently Asked Questions