McKinney Uber and Lyft Rideshare Accident Lawyer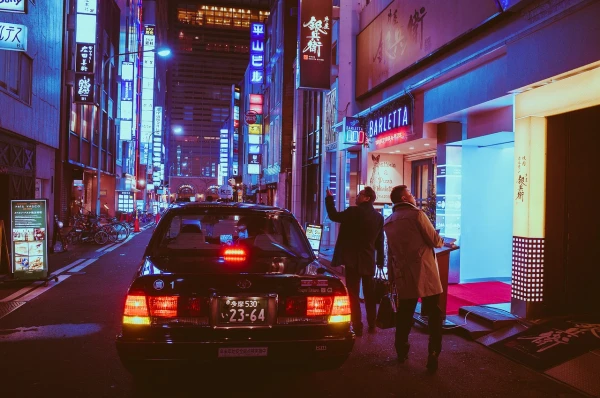 A common sight on many of Texas' roads these days is drivers making a few extra bucks through rideshare services like Uber and Lyft. While this may have some positive effects on lowering the total amount of carbon emissions and reducing the chances of drunk driving accidents, an unfortunate side effect of having so many rideshare drivers on the roads is that accidents involving them can become quite litigious. Big companies like Uber and Lyft rarely want to pay compensation to injured people.
At our firm, a Dallas car accident law firm, our McKinney Uber and Lyft rideshare accident attorneys can help you get paid for the damages that have been inflicted upon you by these drivers. Depending on the wording of their contracts, the extensiveness of the background checks they undergo, and other factors, you may be entitled to significant compensation from these large corporations. Speak to us today to start working toward the compensation you deserve.
Dallas Car Accident Lawyers Has the Legal Experience I Need
Our attorneys at our firm, a Dallas car accident law firm, have dealt with the full span of personal injury claims in McKinney. We have worked with clients whose injuries range from moderately severe to life-altering, with some examples including:
Broken bones
Traumatic Brain Injuries (TBIs)
Whiplash
Paralysis
Burns
Loss of limb
The cases that our McKinney Uber and Lyft rideshare accident lawyers have worked include everything from simple rear-end car accidents to collisions with large transport trucks and even crashes with bicycles and pedestrians. Whatever the specific details of your claim, we can help you navigate the court system and build a case that has a good chance at earning you the compensation you need to restart your life after your injury.
Ways McKinney Uber and Lyft Rideshare Accident Lawyers Can Help
Having local attorneys is a boost to your claim. Not only can we do the work that other lawyers provide, but we have an intricate relationship with the local court system. This means that we may be able to predict the way that certain judges and juries will react to your claim and can understand the arguments that local defense attorneys like to make in similar positions. This gives us a better position to negotiate more acceptable settlements and to handle a trial if your claim goes to court.
Some of the work we do at our firm, a Dallas car accident law firm, includes:
Filing your claim within the two-year statute of limitations
Collecting medical records, photographs, witness statements, and other evidence
Bringing in expert witnesses to assess the value of non-economic damages
Negotiating with defense teams
Protecting your rights
The Kinds of Damages Eligible for Compensation
Though situations involving egregious behavior like texting while driving may cause a jury to award extra damages known as exemplary damages, most personal injury claims that result from Uber and Lyft rideshare accidents in McKinney will involve two categories of harm: economic and non-economic.
Economic Harm
Economic damages include the harms you suffer that directly affect your finances. These can include issues like mounting medical bills, the cost of repairing or replacing your vehicle, and wages you lose as a result of missing work due to your injury.
Non-economic Harm
This form of damage consists of the harms that affect your personal well-being. Much more subjective in nature and without a readily available receipt of monetary value, non-economic harms can be highly contested. These damages include your pain and suffering, mental anguish, and a loss of enjoyment out of life.
At our firm, a Dallas car accident law firm, , we pursue compensation for all of your damages to best of our ability, giving you the best possible chance at the award you deserve.
Proportionate Responsibility and My Compensation
Another crucial part of any personal injury claim is understanding Texas' theory of proportionate responsibility. Essentially, this law states that you can file a claim for compensation as long as your share of the fault for the Uber and Lyft rideshare accident is not found to be more than 50%. Additionally, any compensation you receive will be reduced by the percentage of fault attributed to you. In other words, your total compensation will be lowered by 10% if the court decides that you were 10% responsible for the accident that caused your own injuries. Lowering your percentage of fault and thus increasing your compensation is one of the top jobs of your McKinney Uber and Lyft rideshare accident attorneys.
Contact Your New Lawyers Today
Dallas Car Accident Lawyers understands that the time immediately after a serious car accident can be hectic, stressful, and full of uncertainty. That is why we provide all of our clients with a FREE consultation to explore the ways that we can help pursue compensation for your damages. It is also why we pledge not to collect a fee unless we have won you your rightful award.
To get in touch with our McKinney Uber and Lyft rideshare accident lawyers, call us at 469-998-4069. You can also fill out the information on our contact page and one of our representatives will respond as soon as possible.
Frequently Asked Questions