McKinney Rear-End Collisions Car Accident Lawyer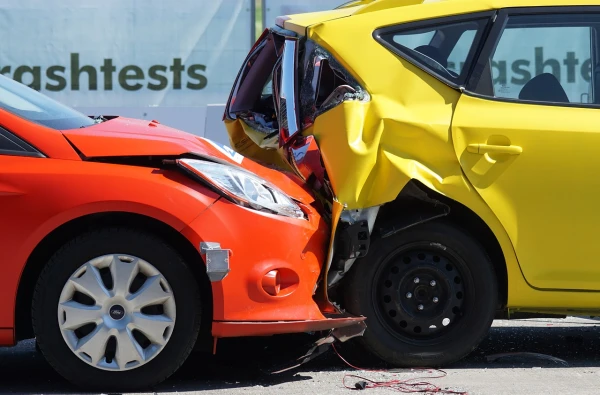 In the year 2017 alone, the Texas Department of Transportation has reported that there were more than 254,000 people injured in car accidents. Though some of those accidents were rear-end collisions that many people assume are straightforward, the injuries that stem from even these common crashes can be devastating. People in car wrecks can become paralyzed, may lose limbs, can get burned, can break bones, and can suffer Traumatic Brain Injuries (TBIs) that affect their motor skills and even the ability to speak. However, there is hope.
our firm, a Dallas car accident law firm, employs skilled, experienced McKinney rear-end accident attorneys who can help you recover from the serious injuries you have suffered. We can help you by providing our knowledge of the local court system and understanding the kinds of arguments and evidence local judges and juries tend to consider. Other ways in which the McKinney rear-end accident lawyers at our offices can help you include:
Filing your claim within the two-year statute of limitations
Gathering evidence from the accident scene
Collecting police and medical reports
Collecting employment and lost wage information
Bringing expert witnesses into the case, such as accident reconstructionists
No matter how severe your injuries may be, our attorneys can help you find the justice you deserve.
Figuring Out Fault Regarding My Injury Claim
In any personal injury claim, from a slip and fall accident to a devastating drunk driving accident, the heart of the matter is how blame for the accident should be divided between the people involved in the incident. An injured person deserves to have at-fault parties pay compensation for injuries they caused, but the fault is sometimes not as clear-cut. In some cases, the injured person may hold some of the blame for the accident. Perhaps they were texting and driving, for instance, or were driving with some other distraction.
In these cases, Texas uses a rule called proportionate responsibility to determine fault and its effect on the compensation owed to the injured person. There are two main components of this law.
Who Can Sue for Damages
You can seek compensation from the other party in your claim if it is found that you hold no more than 50% of the fault in your case. In other words, you cannot seek compensation from the other party if you are the person most responsible for your own injuries.
How Compensation is Affected
The second component of proportionate responsibility is that the percentage of blame attributed to you will lower the total amount of compensation you can receive. For instance, if the court finds that you are 25% responsible for the accident, you can still sue the other party for damages, but your total compensation will be reduced by 25%, as well. In this way, the court sees to it that the financial burden stays with the people responsible for the injuries in direct proportion to the amount of fault they own.
For this reason, it is important to discuss your claim with our McKinney rear-end accident lawyers as soon as possible so that we can work to provide evidence that increases the opposing driver's culpability and lowers the blame attributed to you.
Types of Damages that Are Compensable
From bicycle accidents to car wrecks, damages for which you can receive compensation come in two distinct categories: economic and non-economic. These categories represent harm to your financial situation as a result of your injury and harm to your personal well-being as a result of your injury, respectively. Since economic damages often come with receipts or paperwork attached, they are much easier to evaluate. Non-economic damages, on the other hand, can be hotly contested as they are much more subjective in nature. Here are some examples of these two kinds of harm.
Economic Damages: lost wages, medical and healthcare expenses, the cost of repairing or replacing your vehicle, etc.
Non-economic Damages: physical pain and suffering, mental anguish, loss of enjoyment in life, etc.
Having worked on many different personal injury claims in McKinney, some of which involve complex negotiations and in-court arguments against attorneys for rideshare companies like Uber and Lyft, our firm, a Dallas car accident law firm, can work to ensure that all of your damages are compensated fairly.
I Can Get a FREE Consultation Today
If you are seriously injured in a rear-end car accident in McKinney, our local attorneys may be able to provide the services you need to get the compensation you and your family deserve. These times are very stressful and full of changing schedules, difficult physical recovery, and other trying factors. That is why our firm, a Dallas car accident law firm, provides our clients with a FREE consultation to help you understand the viability of your case and the ways in which we may be able to help. We also do not collect a fee unless we have won you the compensation that justice demands.
To schedule your consultation with our McKinney rear-end accident lawyers, call us at 469-998-4069, or fill out the information on our contact page. A representative will be in touch with you as soon as possible.
Frequently Asked Questions