McKinney Pedestrian Accident Lawyer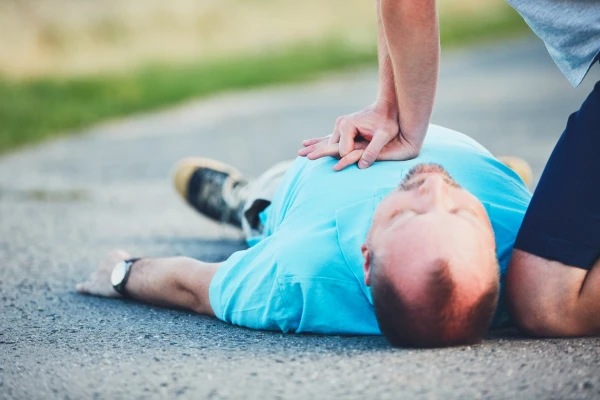 Pedestrian accidents can endanger anyone out walking on the roads in McKinney, TX. Victims of pedestrian accidents can be seriously injured by motor vehicle drivers. Pedestrians are even at a high risk of being involved in a hit-and-run.
Dealing with the aftermath of a pedestrian accident is stressful. You can be left with a long recovery period and incredibly high medical bills. Our team of McKinney pedestrian accident lawyers understands that you need support to fully recover.
We're ready to provide you with the help you need. Our team can take on insurance companies to fight for the compensation you need after a pedestrian accident. We'll stand up for you during your legal battle so you can keep your focus on healing.
Risk Associated with Pedestrian Accidents in McKinney
Pedestrian accidents typically cause serious injuries, including:
Superficial Injuries: These injuries can include cuts, bruises, and scrapes.
Bone Injuries: You could suffer a sprain or fracture.
Brain Injuries: Concussions and traumatic brain injuries (TBI) are common.
Additional Injuries: Injuries to the spinal cord, neck, and organs can occur.
Furthermore, many pedestrian accidents lead to wrongful deaths. More than 5,000 pedestrians were killed nationwide in the year 2015, according to a report by the Centers for Disease Control (CDC).
Getting professional help right away is important if you or a loved one was injured in a pedestrian accident. Insurance companies may try to reach out to you while you are recovering with a settlement offer. They can try to trick you into accepting a low offer to protect their clients.
That's where your pedestrian accident lawyer can step in. An experienced legal professional can look over any and all offers you receive to make sure they're in your best interest. Let our team take over communication with insurance companies so they can't take advantage of you.
Your Options After a Pedestrian Accident in McKinney
You don't have to just accept the injuries associated with a pedestrian accident. You can get legal help to fight for compensation for:
Medical Bills
Pain and Suffering
Lost Wages
Winning a pedestrian accident lawsuit is easier if you have expert help in your corner. You can get the help you need by working with a law firm that has the resources to investigate your case. Determining exactly what happened in your pedestrian accident can be difficult. You need a law firm that can:
Hire Professional Investigators
Search Records and Information
Speak with Eye-Witnesses
You will have 2 years to move forward with your pedestrian accident lawsuit. Texas's statute of limitations for pedestrian accidents expires after this 2 year period, meaning that you will no longer be able to get compensation if you wait too long.
Pedestrian Accident Lawyers Can Fight for You
Your pedestrian accident lawyer will need to legally prove two separate facts in order to win your lawsuit and get you the compensation you need:
The Driver Was Primarily At-Fault
Texas is a modified comparative negligence state. This means that more than one individual can be blamed for an accident. Individuals receive no compensation if they are 50% or more at-fault for the accident. Additionally, the compensation you receive will be smaller if you are assigned a larger percentage of fault.
Your lawyer will work hard to show that the driver was responsible for your accident. Our legal team has helped clients that were hit by drivers who were:
Impaired. Drivers who are drunk, under the influence of drugs, tired, or distracted cause many accidents.
Aggressive. Some drivers exceed the speed limit or ignore the right of way of pedestrians in dangerous situations.
Breaking Traffic Laws. Drivers cause accidents by disobeying stop signs, red lights, and other traffic regulations.
Some drivers cause accidents simply because they fail to look where they are going.
The Accident Caused Your Injuries
You will not receive compensation if you cannot prove that your injuries were caused by the accident. Your lawyer will dig into medical records and argue your case. Getting the compensation you need requires hard work and skill.
Let a McKinney Pedestrian Accident Lawyer Help You Now
You increase your chances for winning your case by getting professional help immediately after an accident. Our team of McKinney pedestrian accident lawyers can provide you with the advice you need. We'll make sure insurance companies treat you fairly. Let us start going over your options today. Call us at (469) 998-4069 or fill out our online contact form.
You can increase your odds of getting the compensation you need. Find out how with a FREE consultation.
Frequently Asked Questions