What Are The Most Common Car Accident Injuries in Dallas?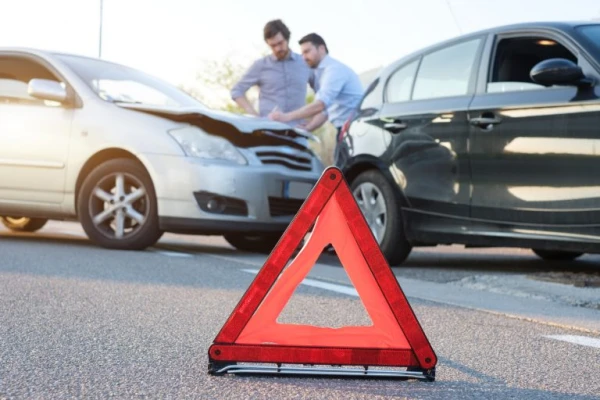 Car accidents are a common occurrence in Dallas, and accidents with one or more people injured or killed happen every day. The Texas Department of Transportation reports that in Dallas alone, there were 35,433 car accidents in 2016, with more than 15,000 of those resulting in car accident injuries or fatalities. That's about 42 accidents with injuries every day!
The most serious injuries are life-threatening or incapacitating, while other injuries are deemed less serious. Common car accident injuries in Dallas include:
Serious or Incapacitating Car Accident Injuries
Serious or incapacitating car accident injuries in Dallas can mean high medical bills — from the ambulance, to the hospital stay, surgery, physical therapy, prescription medications, loss of wages, possible loss of the ability to work, and more.
If you've been seriously injured in a car accident, you'll want to speak to an experienced Dallas car accident lawyer to ensure you get the compensation you deserve from the insurance company. Your health and the financial stability of you and your family may depend on how aggressively your lawyer works on your behalf. Our firm has experience helping clients facing the most serious of injuries including:
Spinal Cord Injury
A spinal cord injury can be quite devastating, resulting in paralysis, intense pain, loss of strength, loss of control of bodily functions, and more. Many of these injuries are permanent.
Traumatic Brain Injury (TBI)
A traumatic brain injury can result in coma, permanent or temporary cognitive impairment, depression, anxiety, limited muscular function, impaired speech, hearing or sight, and more.
Paralysis
Paralysis can result from a spinal cord or brain injury, and may be permanent. Paralysis can leave you wheelchair-bound for the rest of your life.
Loss of Limb (Amputation)
Traumatic injuries like loss of a limb may happen at the time of the accident, or as a result of surgery or infection after the accident. An amputation can result in loss of mobility or ability to do your job.
Damage to Internal Organs
Damage to internal organs is not visible, but is something the hospital will assess. Damage to your internal organs can be life-threatening if not addressed immediately.
Less Serious or Non-Incapacitating Car Accident Injuries
While not life-threatening, less serious car accident injuries can still cost you a lot of money in medical care and time lost from work. Some of these more common car accident injuries include:
Whiplash
Whiplash is one of the most common car accident injuries. Whiplash is a neck injury that happens when there is a sudden acceleration-deceleration force that causes your neck and head to move very rapidly forward and backward. Symptoms include neck pain and stiffness, shoulder pain and stiffness, and headache.
Concussion
Many people suffer a concussion in car accidents. A concussion is a traumatic brain injury, but the effects are usually temporary, and can include headaches, vision problems, and problems with balance and coordination.
Back Injuries
Back injuries are also common car accident injuries. The most severe injuries would be a broken back or spinal fractures. Herniated discs are also common, as are muscle strains.
Broken Bones
Broken bones can range in severity based on whether it is a simple break, a compound fracture, or whether surgery is needed to stabilize the bone. Multiple broken bones can result in a long hospital stay and prolonged rehabilitation.
Minor Car Accident Injuries
Minor car accident injuries are generally the ones where you can walk away from an accident and don't need to seek medical treatment, or if you do need medical treatment, it's not a prolonged course of treatment. Common minor car accident injuries include:
Cuts
Scrapes
Bruises
Sprains
If you or a loved one has been injured in a car accident, you may want to consult with a personal injury lawyer who specializes in car accidents. Dealing with insurance companies can be stressful and complicated. A good car accident lawyer will be able to help you navigate the system and get the care and compensation you deserve.
Speaking to one of our experienced Dallas car accident lawyers is free and may be the best decision you make after your accident. At your initial consultation, we'll talk with you about the accident, the extent of your injuries, and discuss any offers the insurance company has already made. We can meet with you in our office, your home, or your hospital room — whatever is convenient for you.
Call us today at (469) 998-4069 or use our contact form and someone will get back with you quickly.
Frequently Asked Questions