What Can Injury Victims Sue For In A Typical Dallas Rear End Collision?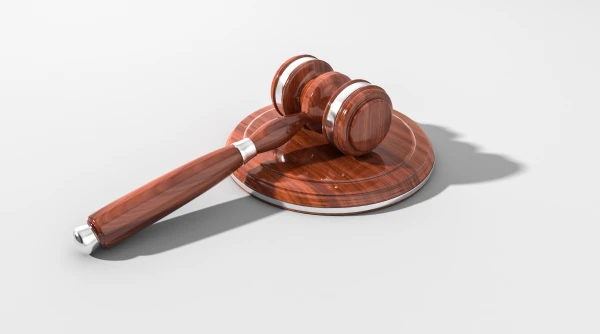 For most Americans, driving a car is a daily necessity. Whether heading to and from work, traveling to school, running errands, or making a trip to the grocery store, it is almost impossible to avoid interacting with the roadways at some point each day. Unfortunately, car crashes do happen. The most common of these wrecks are rear-end collisions, but even these seemingly straightforward car accidents can result in serious injuries. At our firm, a Dallas car accident law firm, we work with injured victims to compile a list of all the damages they have endured as a result of their car crash. Both monetary-based and more subjective harms like pain and suffering can be recovered through a lawsuit against the offending party.
Even in rear-end collisions, damages can be high. Some of the injuries that we have worked with throughout our extensive experience with Dallas personal injury cases include:
Broken bones
Loss of limb
Traumatic Brain Injuries (TBIs)
Burns
Road rash
Paralysis
No matter the specifics of your injury, our firm, a Dallas car accident law firm, can help you fight for the compensation you need to get your life back and recover from this devastating circumstance.
Suing for Economic Damages
The first category of damages for which an injured person in a rear end collision can sue is called "economic damage." These harms are defined in Texas Civil Practice and Remedies Code §41.001. Essentially, economic damages directly impact the financial stability of the injured person. Examples of these kinds of harm include the cost of medical bills related to the injury, wages lost as a result of being injured, and even the cost of repairing or replacing a damaged vehicle.
Though at first economic damages can seem objective, since they often come with bills or receipts, negotiations and discussions over the responsibility of the defendant can become contentious. Opposing counsel may argue that their client should not have to cover the cost of your bills by attempting to prove that those bills do not stem directly from your injury. By having a our firm, a Dallas car accident law firm, attorney on your side, you can be better prepared for these negotiations.
Suing for Non-Economic Damages
Non-economic damages include more subjective harms that often do not have specific monetary values. Your pain and suffering, mental anguish, loss of companionship or consortium with a spouse, general life inconveniences, and even the loss of enjoyment in life. In some cases, it may be best to work with our firm, a Dallas car accident law firm, so that we can bring in respected expert witnesses to assign appropriate values to these kinds of damages.
Special Circumstances
Not all rear-end accidents are equal. For some personal injury claims, there may be extenuating circumstances that warrant extra care in court. Our experienced accident claims lawyers can help to ensure that your case is handled according to the correct procedures.
When Extra Damages Are Awarded
Though you cannot sue for damages other than economic and non-economic harms, there is a possibility for a third category of compensation to be awarded to you. In certain cases involving extreme negligence, the court may decide to require the defendant to pay exemplary damages. Meant as a punishment and a deterrent for behavior like drunk driving or texting while driving, this extra compensation is limited to the greater of the following two amounts:
200,000
Twice your economic damages added to your non-economic damages, up to $750,000
Again, you cannot sue directly for these damages, but our firm, a Dallas car accident law firm, may be able to present evidence of the at-fault driver's gross negligence and increase the likelihood of this extra compensation.
Factoring in My Percentage of Fault
The hinge on which every personal injury claim swings is the concept of fault or responsibility. Essentially, the point of a claim is to make the driver who has the most fault in the case pay for the damages their actions inflicted on the injured person. However, not every Dallas rear-end car accident case is so straightforward. Some situations may involve a complex tangle of responsibility or blame, and this can affect the amount of compensation awarded to the injured person.
Texas uses a system of proportionate responsibility to diminish the compensation of an injured person by their percentage of blame for the accident. For example, if you are found by the court to have 25% of the responsibility for a rear end wreck, your total compensation will be reduced by 25% as well. Finally, you cannot sue for damages at all if you are found to be more than 50% to blame for the accident that injured you.
If you are injured in a Dallas rear-end car accident, get in touch with the professionals at our firm, a Dallas car accident law firm, as soon as possible. We offer prospective clients a FREE consultation to determine if our firm is right for you, and we pledge not to collect a fee unless we have won you the compensation you and your family deserve.
To speak to a representative, call us today at 469-998-4069 or fill out the form on our contact page and we will get in touch within 48 hours.
Frequently Asked Questions