Can You Sue Your Uber Driver if Injured in an Accident He or She Caused in Dallas?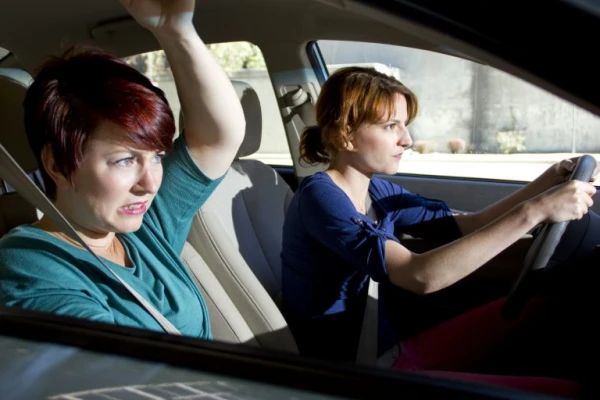 The proliferation of ride-sharing companies like Uber and Lyft makes it easy to get from here to there very conveniently. But of it also means more accidents involving Uber drivers. But can you sue your Uber driver if you're injured in an accident he or she caused in Dallas? Is Uber responsible for compensating you for your injuries, or is the Uber driver? And what about if you are driving your car and an Uber driver hits your car? Who is liable then? Uber or the Uber driver?
The answer is, it's complicated.
Uber has a three-part insurance program for their drivers. So whether Uber is responsible to pay for your injuries and damages or whether the Uber driver is responsible depends on the exact situation. In some cases, both the driver and Uber may be liable.
If you've been injured in an accident where an Uber driver caused the accident, you may want to consult with one of our Dallas car accident lawyers to help sort through everything and make sure you file a proper claim.
If the Uber Driver Does Not Have the App On
If the Uber driver does not have the app on — that is, they do not have an active fare, and are not on their way to pick up a fare, the Uber driver is NOT covered by Uber Driver-Partner insurance, and is only covered by their personal auto insurance. In this case, you would sue your Uber driver or their insurance company to recover damages.
While the Uber App is On and the Uber Driver is Awaiting a Request
In this scenario, the Uber driver is covered by both their own auto insurance and Uber's contingent liability insurance, if the Uber driver is at fault in the accident. The coverage includes reimbursement for medical bills and repair or replacement of damaged property (such as another car or a fence.)
If the Uber driver's personal auto insurance doesn't cover the issue, Uber will, with limitations. That contingent coverage includes:
$50,000 per person / $100,000 per accident for bodily injury
$25,000 per accident for property damage
While the Uber App is On and the Driver Is On the Way to Pick Up a Rider or During an Active Trip
When an Uber driver is on the way t pick up a rider, or during an active trip, Uber provides the following insurance coverage:
$1,000,000 in Liability Coverage Per Accident
This coverage pays for medical bills due to injury in the accident, as well as the costs due to property damage.
$1,000,000 in Uninsured/Underinsured Coverage
This coverage comes into play if another driver causes the accident, but they are either uninsured or underinsured. It covers the Uber driver and any passengers. This also covers a hit and run accident where the other driver cannot be found.
So, you're covered no matter what, right? Not so fast. Uber drivers are not employees of the company, but independent contractors. And Uber will do everything they can to avoid paying out any money. They make their drivers sign an agreement stating they will assume all responsibility if a passenger, pedestrian, or other driver sues.
Their user agreement includes a limitation of liability section that states that if you are a passenger, you will not hold Uber liable for damages or losses. And on top of that, many auto insurance companies will try to deny a claim, saying the driver wasn't covered by their personal auto insurance, because they were working.
So you can see why we said it's complicated. Working with an experienced Dallas Uber accident lawyer is the best way to go after the insurance companies. So, while you can sue your Uber driver if you were injured in an accident he or she caused in Dallas, you may also need to sue Uber to get full compensation for your injuries, lost wages, and property damage.
Talk to Experienced Dallas Uber Accident Lawyers for Free
Speaking to one of our experienced Dallas Uber accident lawyers is free and could very well be the best decision you make after your accident. At our first meeting, we'll talk with you about the accident, the extent of your injuries, and discuss any offers the insurance company has already made. We can meet with you in our office, your home, or your hospital room — whatever is convenient for you.
Call us today at (469) 998-4069 or use our contact form and someone will get back with you quickly.
Frequently Asked Questions