What Happens if You Get Into an Accident with an Uber Driver?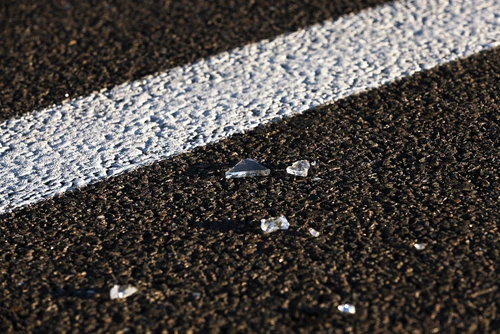 If you get into an accident with an Uber driver, you might be able to pursue compensation for your damages. However, the insurance claim process for Uber accidents is more complicated than other car crash cases. Here's what you can expect to happen on the legal side after an Uber accident.
How Liability Works After an Uber Accident
If you live in a fault state like Texas, the at-fault party in a car accident is responsible for the injured party's medical costs, lost wages, property damage, and other losses. If you are the injured party in an Uber accident, you will need to prove that:
The Uber driver was negligent
The driver's negligence caused your accident
The accident caused your injuries and other damages
You will need to demonstrate the above points in a personal injury claim that you file with the at-fault party's insurance company. However, an Uber accident is more complicated because the responsible insurance company depends on your accident details.
Driver Was Off the Clock
Uber drivers use their personal vehicles to transport passengers for Uber. Uber vehicles have to meet precise specifications to be fit for Uber driving.
If the Uber driver was not currently "on-the-clock" and accepting rides or transporting customers when they caused your accident, the driver's auto insurance will apply to the crash. You will need to file a claim with the driver's insurance company.
Driver Was Waiting for a Ride Request
If the Uber driver caused your accident while they were available in the Uber app but hadn't yet accepted a ride request, the driver's insurance coverage applies first.
If the driver's personal insurance doesn't cover the accident, Uber's third-party liability insurance kicks in, which includes:
$50,000 in bodily injury per person
$100,000 in bodily injury per accident
$25,000 in property damage per accident
You might need to file a claim with both the driver's insurance and Uber's insurance companies in the above situation. An Uber and Lyft accident lawyer can let you know what should happen based on your accident details.
Driver Was Picking Up or Transporting Passenger
In situations where the Uber driver was heading to pick up a passenger or had a passenger in their vehicle, Uber's insurance applies to an accident. It covers:
$1 million in third-party liability
Contingent comprehensive and collision
Uninsured/underinsured motorist bodily injury
Unless the Uber driver is carrying a commercial insurance policy, their insurance might not cover the accident at all. The driver's insurance policy might only cover accidents where the vehicle is used only for personal reasons. More than likely, you will be dealing with Uber's insurance company when seeking compensation.
Although Uber's $1 million policy is impressive on paper, you are not guaranteed that amount of coverage if an Uber driver hits you. Insurance companies will fight hard to protect their assets, which means they will look for ways to devalue claims.
How to Handle the Insurance Company After an Uber Accident
Here's something that will probably happen after you get into an Uber accident: The insurance company will try to contact you.
To minimize what they have to pay on accident claims, insurance companies will reach out and use tactics like:
Offering you a lowball, upfront settlement
Contacting you and trying to earn your trust (so that they can take advantage of it)
Delaying their response to your claim
Asking you to give a recorded statement
Asking you to sign a medical authorization
Trying to blame you for some or all of the accident
Disputing your medical bills
Telling you that hiring an attorney won't be worth it
Never forget that the insurance company is not on your side. Even if the insurance adjuster who contacts you is pleasant and persuasive, it's their job to save the company money. The only person you can truly trust after an Uber accident is a personal injury lawyer.
It's best to avoid all communication with the insurer until you can speak to a legal professional. Otherwise, you might do or say something that can be used against you and affect your compensation potential.
How an Uber Accident Lawyer Can Help
To protect your legal rights, get an Uber accident lawyer on your side as soon as possible. Your lawyer can:
Handle all communication with the insurance company
Compile evidence from your accident
Help you build a strong insurance claim
Negotiate with the insurance company if they try to lowball your settlement
Make sure you don't miss the deadline for your claim
Most insurance claims are settled during the claims process. However, sometimes the insurance company won't agree to a fair settlement. If that's the case, you and your lawyer can discuss the possibility of a lawsuit.
Since Uber drivers are independent contractors, suing Uber as a company is rarely an option, but you might be able to sue the Uber driver for damages.
Don't Wait to Get Started on Your Case
Keep in mind that all personal injury cases have a statute of limitations. In Texas, you usually have two years from the date of the accident to file a case for compensation (Texas Civil Practice and Remedies Code Section 16.003).
If you try to bring a case past the statute of limitations, you will likely be barred from recovering anything. Don't wait to get started. Reach out to an experienced lawyer who can help you begin building your case and stay on track.
Speak with an Uber and Lyft Accident Lawyer During a Free Consultation
Studies on paying for auto injuries after an accident have shown that, on average, those with a lawyer tend to win 3.5 times more than those who handle their claims alone. At the very least, it's a good idea to schedule a consultation with an Uber accident lawyer and know your legal options.
Our car accident law firm has been helping accident victims win what they deserve after someone else injures them in an accident. We can match you with the best attorney for your needs and get you a FREE consultation. You also don't pay unless your lawyer wins you money.
To learn more and get a FREE, no-risk consultation, call (469) 998-4069, or contact us online today.
Frequently Asked Questions